No matter what industry you're in, your customers are the lifeblood of your business. Therefore, obtaining new customers should be one of your main goals, as this directly leads to business growth. With that said, your ability to pique the interest of potentials customers and guide them towards a transaction is one of your main drivers for success.
Thanks to digital marketing applications, social media platforms, and automation software, turning leads into profitable customers is easier than ever. You are no longer limited to traditional offline customer acquisition methods. Nowadays, you can maximize every opportunity that digital marketing channels provide through lead generation services that can help you achieve significant progress.
What is Lead Generation?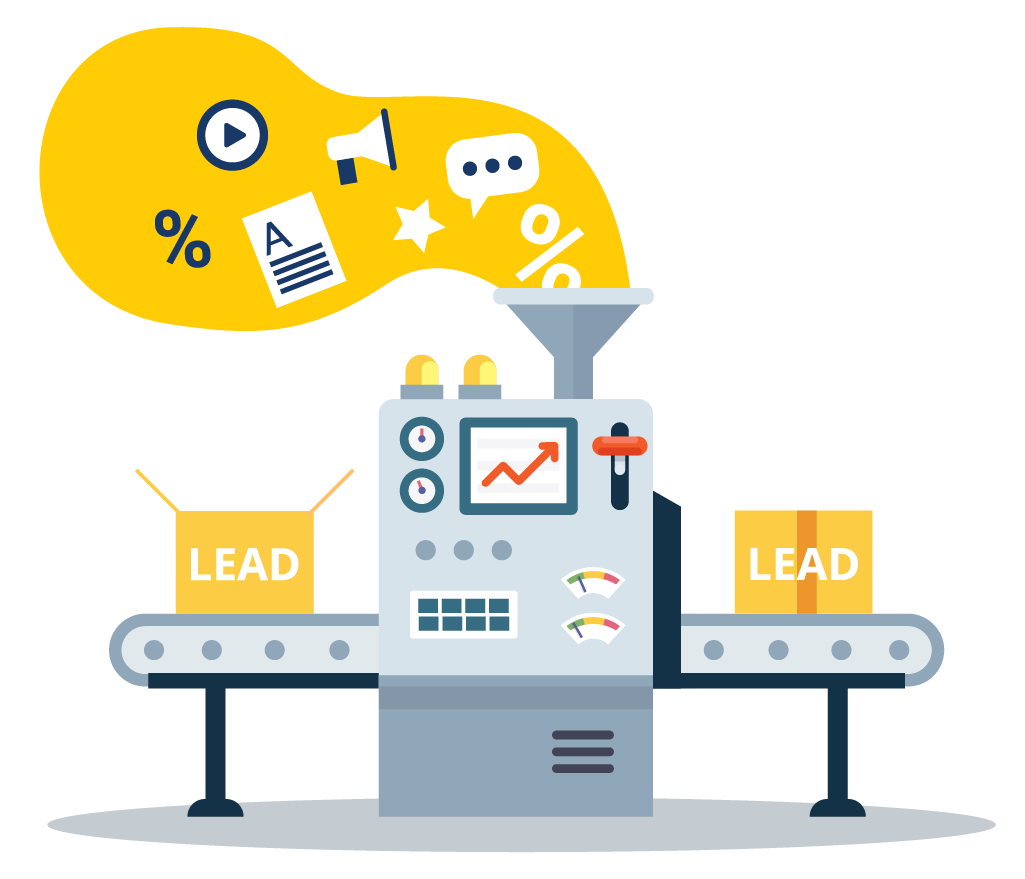 Any person—regardless of age, gender, and other relevant characteristics—who shows a particular interest in your brand can be considered as a lead.
In most cases, your leads usually introduce themselves by sharing their contact information, interacting with your page, or subscribing to your blog. Taking note of these behaviors is crucial for your sales since any of their actions can be a direct indication of purchasing intent.
Your website may be enjoying a lot of traffic, or your social media pages may be flooded with inquiries, but note that not all the leads you get are of equal quality. Your potential customers may be in different stages of the sales funnel, and most of them are not ready to close on a deal just yet. In fact, studies show that 79% of marketing leads do not convert into sales, and the lack of nurturing is the primary reason for this.
This is where lead generation comes in. In simple terms, lead generation refers to the process of attracting, nurturing, and convincing potential customers to transact with you. When a website visitor, for instance, shows an intent to purchase, marketers use various methods to earn their business.
To give you some examples, content marketing and email marketing are two simple yet proven strategies in the field.
Now that the market has shifted towards the digital space, developing a centralized and effective lead generation strategy has become a requirement for all companies. And, since the competition is tighter now, more than ever, you need to double your efforts to outdo rival businesses. Putting a greater emphasis on lead generation won't only enhance your customer acquisition efforts, it will also help build brand loyalty and improve your bottom line.
Lead Generation Statistics and Fast Facts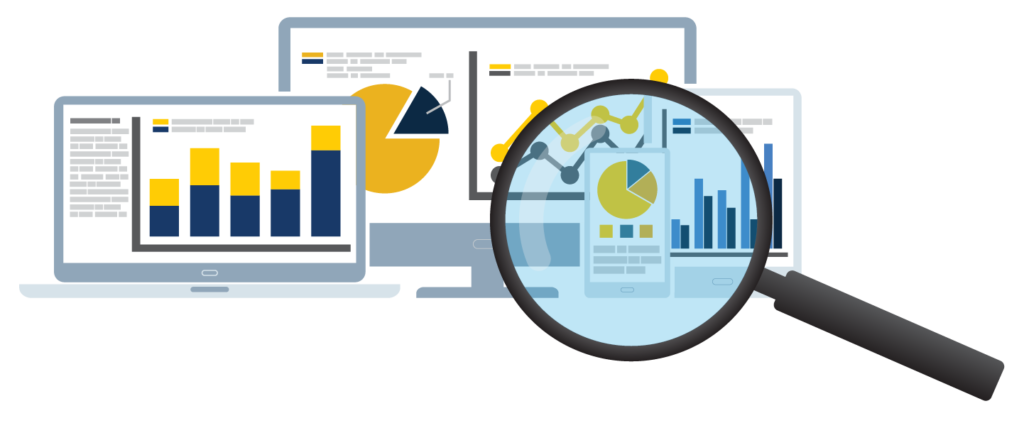 Given the points above, it should be clear by now that implementing a lead generation strategy will be extremely beneficial to your business. But, if you're still not convinced, it's probably best to let the numbers do the talking. Here are some interesting lead generation statistics you should take note of.
Check out our Top Lead Generation Statistics Shaping Your Strategies for more of these compelling fast facts and figures.
Comparing Inbound and Outbound Lead Generation Strategies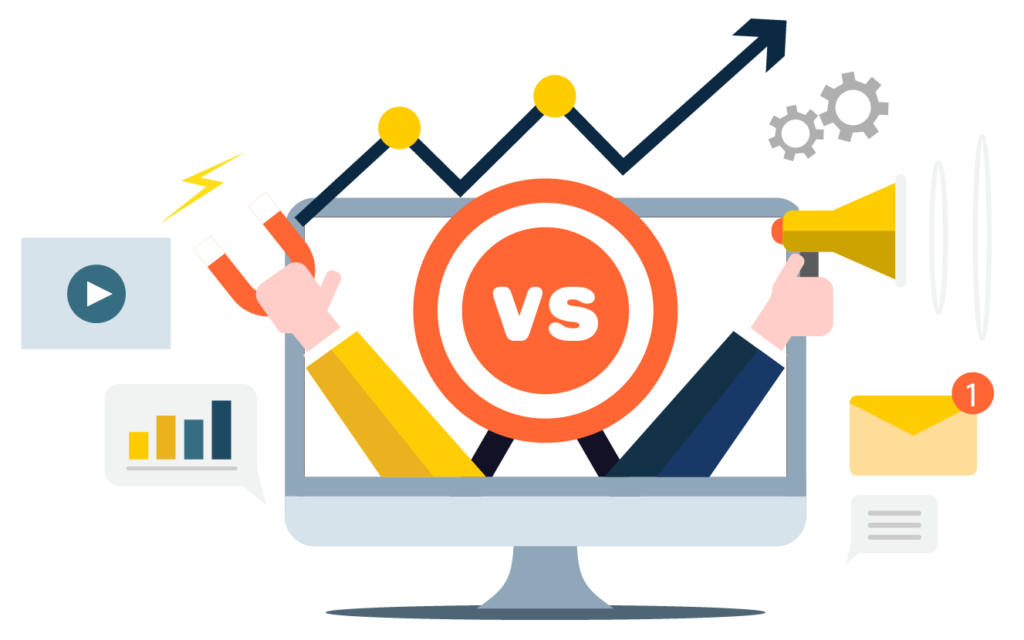 Acquiring leads is no different than building a bridge. Customers that are unaware of your business are on the other side of the river, so you need to build a pathway for them to reach you. To do this, you must develop an inbound or outbound strategy.
Inbound Lead Generation
An inbound marketing campaign is meant to attract and engage visitors to your page toward converting them into leads. By providing valuable content, you can capture and nurture your visitors through the funnel and eventually influence them into making a purchase.
Outbound Lead Generation
Unlike inbound lead generation, where the customers come to you, in outbound lead generation, you make the first move. Here, you send out targeted messages in the hopes of catching potential interest.
An inbound strategy is a customer-centric approach, which means that the customers are in full control of all activities, allowing them to discover your company at their convenience. Meanwhile, outbound takes more of a proactive approach in which you decide whether a customer is ready or not.
Inbound campaigns have significantly longer timetables since marketing assets like blog posts might produce leads long after they've been posted. Outbound tactics are finite, but costs are fixed, and it can be effective when done right. Generally, inbound marketing is known to deliver better results, but taking advantage of both approaches will help you attain business growth.
To know more about the differences between inbound and outbound generation, read our Inbound vs. Outbound Lead Generation: A Visual Comparison infographic.
The Lead Generation Funnel
Each individual follows his own unique process when making a purchase. But, despite these differences, all customers follow specific stages that lead up to the transaction—your end goal. To help marketers visualize and find ways to influence the customer's journey, the lead generation funnel was introduced.
The lead generation funnel illustrates the journey of a customer from the moment they share their information up to the time they acquire your products or services.
Top of the Funnel (TOFU) – This stage is all about building awareness. Since this is your first interaction with the visitor, your main priority is to establish a sense of trust. Educating them with timely and relevant content will help you be seen as an authoritative and reliable figure.
Middle of the Funnel (MOFU) – In the middle of the funnel, your visitors have already realized the need to address their problem and are starting to explore their options. Offering a suitable solution or providing something of value are good ways to push them forward to the conversion path.
Bottom of the Funnel (BOFU) – Once leads have reached the bottom of the funnel, you can already call them prospects. In this stage, they are considering to purchase, so your focus should be to sell. Giving them case studies, demos, and pricing comparisons will reassure them that transacting with you is the right choice.
Understanding the three stages in depth will enable you to guide your leads into a purchase. Apart from increasing the chances of conversions, the lead generation funnel is also useful in optimizing the customer experience.
The Lead Generation Process
The lead generation process consists of six steps, illustrating the journey of the sales and marketing team from the moment a lead shows interest in your business up to the point when they avail of your products or services.
Acquire Leads
Companies commonly use PPC advertising and SEO to acquire leads. It works with prospects clicking an ad that attracts them. They will then be directed to your business's landing page, sign-up page, promotion, or product deal.
It is crucial to create engaging content through various marketing platforms in this step. Once your visitor has given their details to your business, they are now officially a lead.
Nurture Leads
Acquired leads are interested in your company, but the chances of them becoming a customer are minimal unless you nurture them. Nurturing can best be achieved with email or phone campaigns that share information about your company and its products or services. Remember that it is crucial to build loyalty and make your prospect feel welcomed in this step.
Qualify Leads for Marketing
Qualifying prospects is the process of ensuring that your leads are financially capable and sincerely interested in availing of your product or service. When checking potential customers, interact with the decision-makers, and look into their behavioral attributes. You may also score email subscribers according to how much of your content they're engaging with.
Qualify Leads for Sales
Afterward, the sales team will nurture and conduct their own quality check on the current leads. Screening usually takes place through a call, with the sales team asking questions and evaluating if they would buy in case an offer is made. If the lead is not yet qualified, the sales team may pass them to the marketing team for further nurturing until the lead is ready to purchase.
Convert Leads
In the end, the most significant role of your sales team is to convert a lead to a customer. Conversion involves a lot of negotiation in terms of price and conditions. Even after an agreement is made, the sales team must maintain a good relationship with customers if they are interested in other company offerings.
Keep Your Customers Happy
The lead generation process ends with you keeping your customers delighted and loyal. You can incorporate customer service, request feedback, or offer loyalty rewards to build trust and a stronger relationship.
If you want to convert your leads to customers, read our B2B Lead Generation: A 6-Step Guide to Attract, Nurture, and Convert High Quality.
How to Qualify Your Leads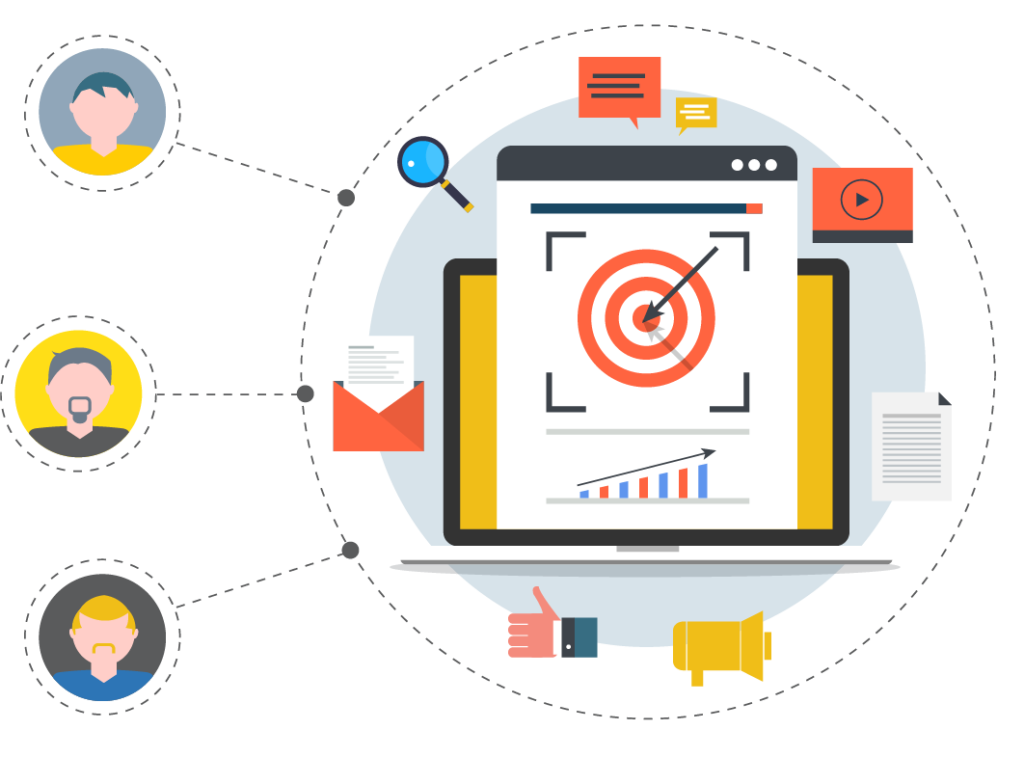 Lead qualification helps you determine a person's likelihood to purchase. Not all the leads you get are the same, and since your time, energy, and resources are finite, being able to distinguish your most promising contacts can make all the difference in your sales. Here are four ways you can qualify your leads:
Analyze company information –If you're a B2B company, you should review an organization's profile before sending promotions. Taking note of essential factors such as company size and industry will help you determine if they're qualified leads or not.
BANT Method – BANT pertains to a lead's budget, authority, need, and time frame. Gathering the necessary data through a survey or interview will help you determine a contact's likelihood to purchase.
Buyer Profile – Once a contact submits his details to you, you should compare his profile to your ideal customer. If they are aligned, you can label this individual as a qualified lead and nurture him accordingly.
Lead Scoring –This method entails assigning a score in every engagement activity between your lead and your marketing assets. The more often leads interact with your blog, social media pages, and email campaigns, the higher the score they get, and the more ready they are to move to the next stage.
If a lead meets the necessary criteria, then you should switch up your efforts to push that lead down the funnel. But, if a lead doesn't qualify, save your time and energy by shifting your focus to others.
Learn more about lead qualification with our infographic: A Comprehensive Guide to Qualifying Leads
How to Get Started with Lead Generation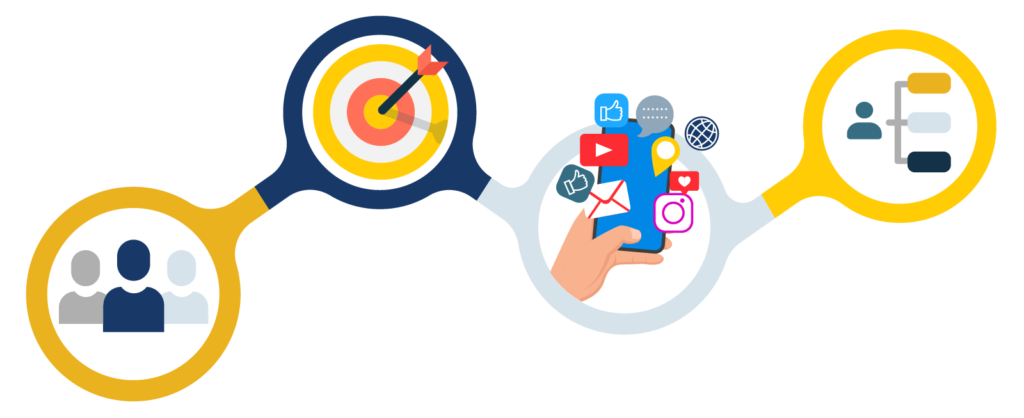 Want to boost your customer acquisition rates? We've got you covered! Here's how to get started with online lead generation in four simple steps.
Create a buyer persona – Regardless if you're opting for an outbound or inbound marketing campaign, you need to build a buyer persona—a semi-fictional representation of your ideal customer. It can serve as your guide in strategy development and help you identify which leads to spend most of your time and energy on.
Define your goal – Getting results starts by setting the right goal. Ask yourself: what would you like to achieve given your current situation? Increase your total number of leads by 50%? Generate twice as much income for the quarter? Data is the fuel of any marketing campaign, and setting goals will allow you to measure your performance and make adjustments when necessary.
Pick the right channels – Are your customers most active on social media? Do they prefer being contacted via email? Connecting with your leads starts by choosing the right channels. Taking note of their preferences and online and offline activities, as well as diversifying your tactics, will help you build a targeted lead generation campaign.
Build a database and segment – In the process of collecting leads, don't forget to build a database and segment properly. Since your leads are in different stages of the funnel, segmentation will help you personalize your approach, making sure that everyone gets the right marketing message at the right time.
When you have distinguished leads that require nurturing, it'll be easier for you to influence their purchasing decision.
Lead generation can be a demanding task to do, but the returns make it all worthwhile. If you've just started one recently, be patient because achieving results will take time, but it's arguably one of the fastest and most effective ways to attain growth.
Learn more about how to jumpstart your lead generation strategies: Lead Generation Tips for Small Businesses, 25 FREEmium Lead Generation Tools for Your Business, and How to Use Sales Calling and other Outbound Strategies to Generate More Leads
How to Generate Leads Using SEO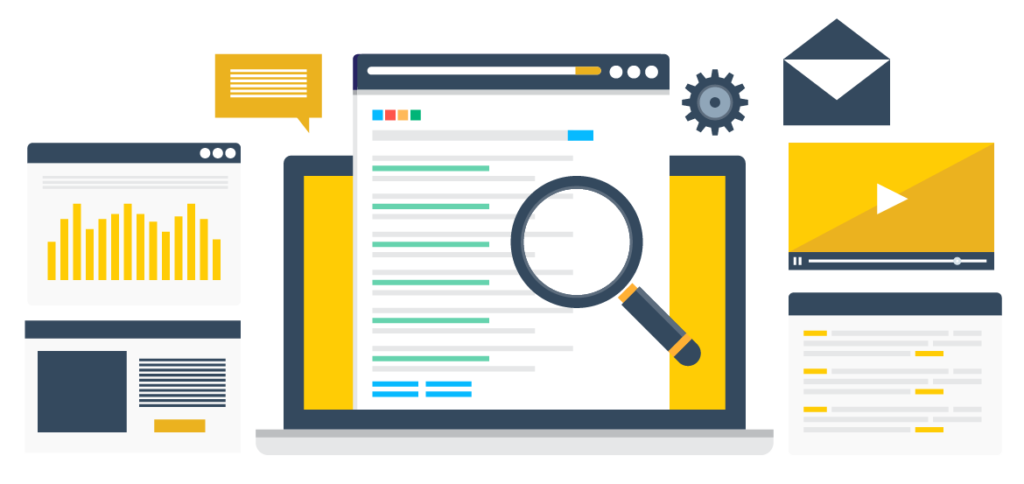 Search engine optimization (SEO) is one of the best ways to generate leads. By ranking on top of the search engine results pages (SERPs), it will be so much easier for potential customers to discover you. Here's are some tips on how you can utilize SEO for lead generation.
Be Mobile-Friendly –As you build your landing pages, don't forget to optimize for multiple devices as it can help improve your bottom line. Statistics show that 61% of mobile searchers are more likely to contact a local business if they have a mobile-friendly site.
Optimize Meta Descriptions –Meta descriptions don't necessarily influence your search engine rankings, but it can significantly affect your clickthrough rate. To write a compelling one, make sure that it summarizes the content of your page and includes all the necessary keywords.
Stay Generous with Links –Up to this day, link building remains as one of the best ways to boost your domain authority. Keep a generous approach when applying links to your site, but be careful enough not to overdo things.
Take Note of Buyer Intent –Understanding your leads goes beyond building buyer personas. Taking note of the roadblocks they face or identifying what they want to learn about a particular topic can help you determine what kind of inquiries they'll make. In turn, this will help you figure out which keywords to align with your product and service pages.
Read this blog post to know how SEO audit can boost your leads: Why an SEO Audit Is Important to Your Lead Generation Goals
How to Generate Leads Using Content Marketing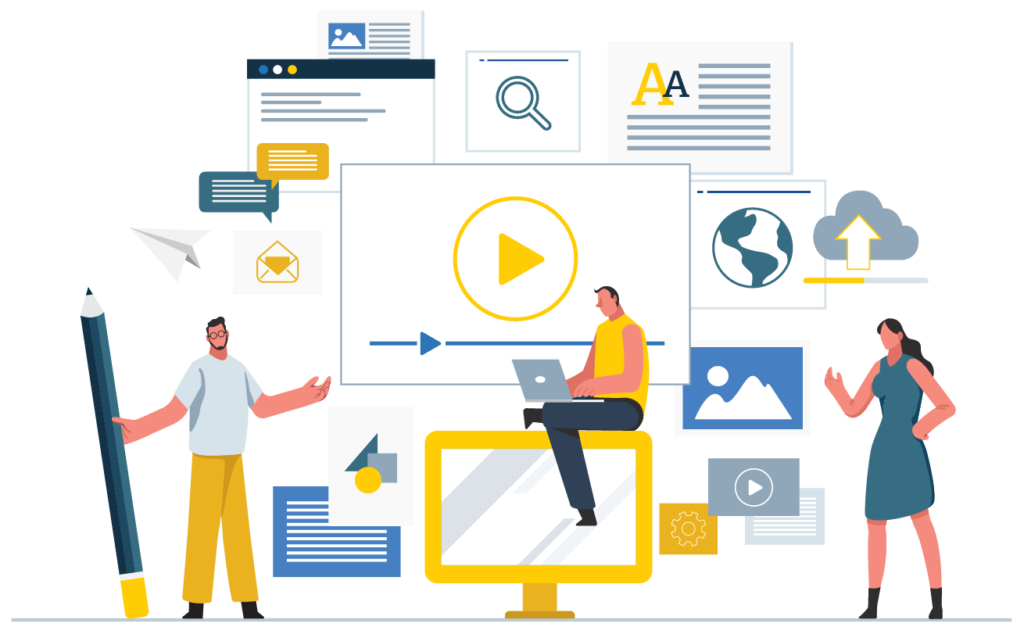 Content marketing is at an all-time high, as more and more businesses are starting to see what it can bring to the table. It's estimated that 91% of B2B marketers use content to reach new clients. Take a look at these tips to learn more!
Create a distribution plan – If you want your content to go a long way, you should determine where to promote it and to whom you should share it. Using social media platforms and email newsletters will ensure that your content reaches as many eyes as possible.
Diversify Your Content Types – Blogging may be a proven lead generation practice, but this doesn't mean you should solely rely on it. If you want to experience the benefits of content marketing fully, you should explore different content types.
Case Studies – By examining a situation in-depth and providing the necessary solutions, you can show them that you're a reliable figure in your industry.
eBooks –eBooks are long-form content that discuss key topics in detail. There's no denying that it can be very daunting to produce, but it's a great lead magnet when developed and distributed properly.
Infographics – Infographics can condense complex bits of information and present it in a visually appealing manner. If you tend to blog about intricate concepts and data, making use of graphics and charts will make it easier for your readers to digest information.
Videos – Around 66% of consumers would rather watch a video about a product than read about it. Taking this figure into consideration, video marketing can be extremely beneficial to your content strategy. If you're planning to adopt it, being aware of the different video content types is a must.
Strategically Placed CTAs – Instead of letting your readers figure out what their next steps are, you can link them to specific parts of your site, such as your newsletter subscription or pillar page. This will effectively guide them into a purchase and greatly increase your chances of a sale.
Find out how you can use content to improve your lead generation game: Steps to Convert Your Blog into a Lead Generation Machine, Effective Ways to Generate Leads with Content Marketing, A Complete Guide to Using Infographics for Lead Generation and 6 Types of Video Content to Supercharge Your Conversions
How to Generate Leads Using Social Media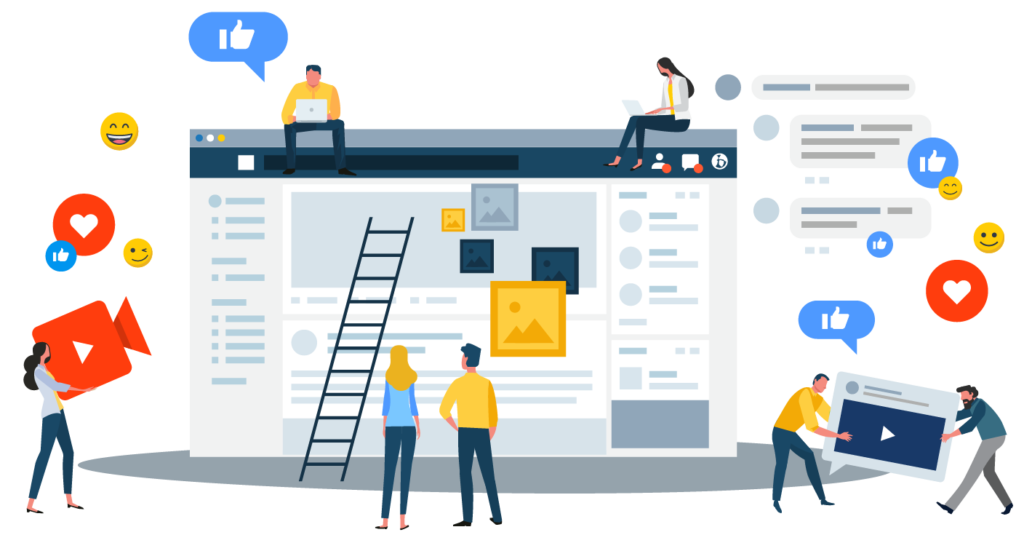 Social media has evolved significantly over the past few years. Originally designed as networking sites, platforms such as Facebook and LinkedIn have turned into high-powered lead generation tools. Nowadays, social presence on multiple platforms is vital for generating leads and ultimately winning customers, that is why using LinkedIn for sales has now become one of the most effective B2B marketing strategies. Check out these tips to learn how you can turn social media into a lead generation engine:
Create unique hashtags –Branded hashtags can help potential customers recall your business or campaigns. Apart from boosting your visibility, the hashtags you choose will also be vital in building your brand identity.
Engage through live events – Replying to comments nicely or responding to inquiries with haste can help your brand appear more approachable, but these methods have their limits. If you're looking for new ways to engage with your audience, you can start by hosting live events.

Many brands conduct webinars, Q&A sessions, and reviews to capture customer interest, so you should consider these options, as well.
Organize a contest – Got a new product you want to market? Try organizing a contest. Many of your customers would be glad to enter your video or photo contest for freebies, so use this factor to boost your market presence.
Take some time to learn social media tools, as well. Automation programs, social listening applications, and content planning software can make all the difference in your workflow.
Discover the different social media tools that can help you manage your accounts and optimize your engagements: Social Media Tools Businesses Shouldn't Go Without
How to Generate Leads Using PPC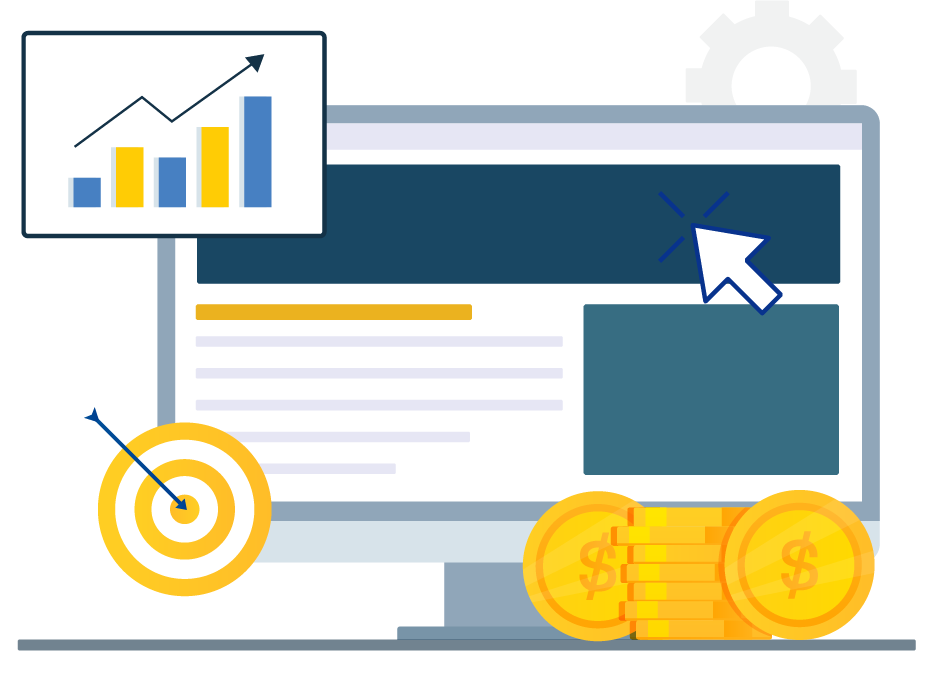 Pay-per-click advertising (PPC) is an excellent and affordable way to generate leads. Unlike SEO and content marketing that will take some time to show results, PPC allows you to reach customers instantly. Build an effective SEM strategy by taking note of the tips below.
Create specific landing pages –Don't make the common mistake of leading your visitors to a generic home page. Your landing pages and search ads go hand-in-hand, so if your visitors end up in an irrelevant part of your site, there's a good chance that they will bounce. This won't only waste conversion opportunities; it will be hard on your budget, as well.
Monitor campaigns religiously –Once you've begun your campaign, always remember to track the necessary ad metrics. Given that PPC isn't a one-and-done thing, taking note of KPIs such as conversion rate will let you know if you need to make some tweaks.
Write killer ad copy – Just like billboards with great taglines, your search ads must have great copy. Ad copy that states the benefit of your offer and understands the intent of the consumer have higher clickthrough rates.
Despite what PPC can bring to the table, many are still hesitant to invest in an SEM plan. When done without care, it can drain up your savings quickly. But, as long as you follow the best practices and make use of the necessary SEM tools, you can count on PPC to constantly generate sales opportunities.
Learn how to create a persuasive search ad copy that will help you generate more leads: How to Write Great Copy for Search Ads
How to Generate Leads Using Email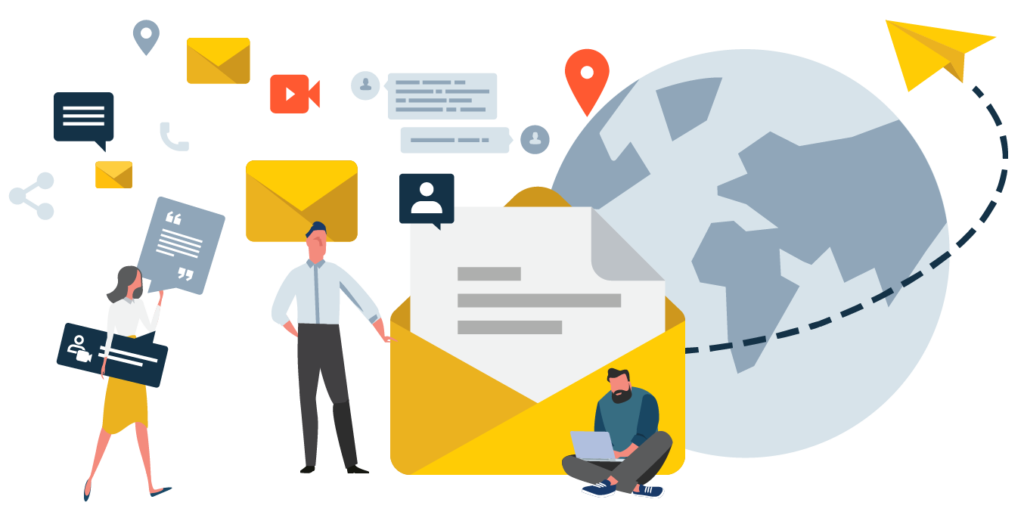 Despite the introduction of instant messaging platforms, email is still one of the most powerful communication channels out there. With over 3.9 billion users worldwide, you can reach new clients by adding it to your lead generation strategy. To get you started, here are some simple tips for email marketing success:
Harness the power of automation –Adopting an email marketing strategy doesn't mean that you have to compose and manually send thousands of emails daily.

Now that email automation software has entered the picture, you can have a hassle-free experience and program bots to send out your promotions. This will allow you to generate more leads while giving you more time to focus on other important matters.
Segment your email lists – In the age when personalization is everything, sending a tailored marketing message can make your emails worth the click. There are many ways to group your email list, but the most common are based on demographics, online behavior, and interests.
Use triggered emails – Suppose you are an eCommerce business and have a lead looking through your product catalog or signed up for your newsletter. In that case, you should hammer your point home with an automated triggered email, which can be created using an eCommerce email marketing tool. Sending out specific emails whenever a visitor does a particular behavior will greatly improve your conversion rate.
Over 80% of business owners rely on email marketing for both their customer acquisition and retention efforts. This statistic is a direct indication of why this channel is one of the most powerful.
If you're not convinced yet, then you're missing out on a ton of opportunities to scale your business. Now that brands can utilize all kinds of email marketing tools, you can save more time and resources while gaining maximum results.
Improve your email marketing strategies with these awesome reads: Tips to Make Your Next Email Campaign the Most Successful One Yet and Email Marketing Tools That Will Save You Hours
Ready to Capture Leads?
Attaining new customers is a challenge for every business. Luckily, the world has turned digital, and innovations in marketing have made customer interactions a lot easier. Digital channels may provide several chances for a conversion, but in the end, capitalizing on them still depends on you.
If you want your business to reach new heights, knowing how to grab and nurture customer interest is a must. With a comprehensive lead generation strategy, this feat can be easily attained.
Want to grow your sales funnel with effective lead generation strategies? Contact us today!