Spiralytics specializes in conversion-focused digital marketing
Our unique approach involves expert analysis of the right metrics and strategic execution of campaigns across essential online marketing disciplines
Inbound Marketing, Content Marketing, SEO, PPC / Online Advertising, Social Media, Web and Graphic Design, and Website Development.
Our end goal? To help you increase traffic, sales and leads and grow your business in the most cost-efficient way.
10 years in business
500+ Happy Clients

Packages start at £495/month,
no set-up fees.

No long contracts: If we aren't improving your digital marketing, you can cancel any time


Google Partner, Hubspot Platinum Partner: If Google & Hubspot trusts us, you can too

Transparency & Education
in our Strategies and Methods

Fast Launch
(days not weeks)
Experts in remote excellence since 2013!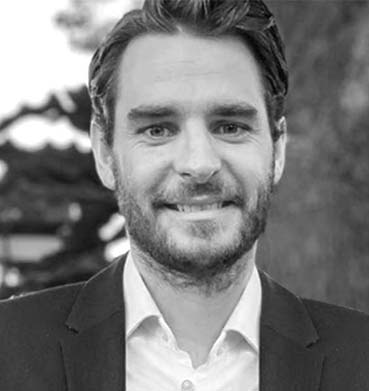 The Spiralytics UK Team is headed by Co-founder and Managing Director Liam Gillies. He had 5+ years experience working in accounting management and business development before jumping into the digital marketing realm and being certified as Google Analytics and Adwords expert.
If you ever find yourself in the Spiralytics UK headquarters along Beck Street, he's the guy to look for.

All Platforms. 100's of strategies. Test quickly, waste no money, learn fast. Once we hit on a platform and strategy that brings in customers, we work tirelessly to increase quality leads and decrease the cost per lead (or ROAS). We optimize your current spend and find new ways to win

Yes, we can write content for your company. Stent Grafts. Biometric Identity Solutions. Hypoallergenic Skin Care. Challenge us! We learn your brand, your audience, your tone and build & promote content that works hard to get in front of your next customer. We are also experts at building content that earns links and drives your SEO increases

There are many ways to bring in leads. There are many ways they can convert on your site. Once they are in your CRM (or spreadsheet!), 99% of companies lose visibility to the source of quality leads, and eventual customers. On project launch, we lay the groundwork to capture this information, and quickly react to the channels and strategies that are bringing in your best customers. Here's how it works

Getting eCommerce right involves a blend of online advertising, SEO, content marketing, email marketing, and CRO. We offer expert analysis and diagnosis of your marketing efforts to pinpoint areas that can have the highest impact and ROAS.

What gets measured, gets managed. You need to set up analytics properly to measure the results of all of your digital marketing campaigns. Once implemented, you will see exactly where your best leads are coming from, and which channels & strategies are driving new customers. If the channels are paid advertising, we will show you cost per lead, cost per qualified lead, and cost per new customer.

Most people skip the ads. You do, we do. That's why you need to appear on page 1 of the search engines. There's only one way to do this for the long haul, and that's build up an arsenal of unique, valuable content that earns links, and tune your site so that Google knows exactly what each page should rank for. Our packages aren't based on the number of keywords we will rank you for, we aim to rank each revenue-generating page for every relevant word your future customer will use to find you

All websites need a lead magnet. Not everyone is ready to buy your product. Most kick the tires a bit before diving in. Before your next customer is ready to buy, why don't you earn their trust and email address with information that helps them improve some aspect of their business? Then send them more helpful information. When they need you, they'll come back. Believe it or not, you can do this with the $50/month Hubspot starter package. 
Would you like for us to show you how this works for your business?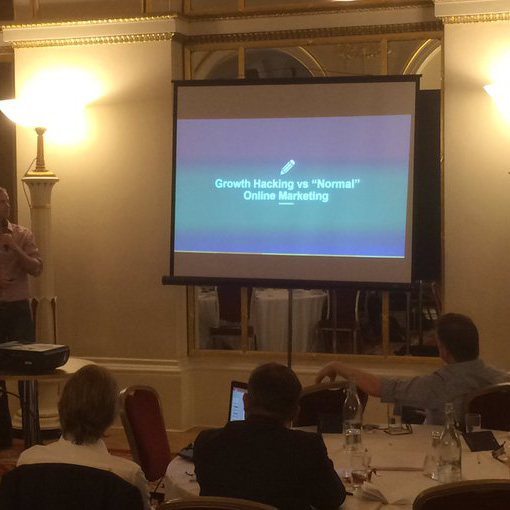 Lean Startup Lab in London
Spiralytics's Founder and CEO, Jimmy Cassells talking about growthhacking and digital marketing trends last June in London.