SEO Campaigns fail for the following reasons:

SEO companies or SEO consultants don't collaborate to understand your business and how your ideal future customers search for you

A strong content strategy is not implemented to build authority across your entire site

Target landing pages are not methodically improved to clearly explain your service, educate your future customers and keep them on your site for conversion or lead generation

The right metrics aren't tracked to ensure success
We're here to understand your business, competitors, focus products and requirements so we can show you exactly how we plan to get results with our SEO strategies.
Click on the "Get a Quote" button below and we'll set a quick call with you!
Search ads can be a great way to drive new business profitably, but 95% of searchers skip the ads and go directly to the regular, non-paid organic search results. Your business needs to be there, as many people associate Google's trust in your website as a business they'd like to work with.
Our approch looks like this: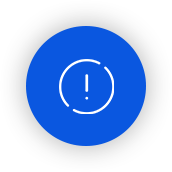 Prioritize Your Products & Services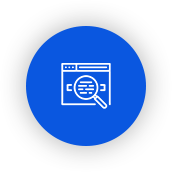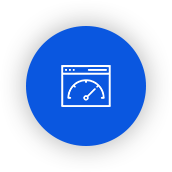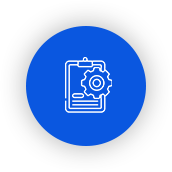 Content Strategy & Outreach Link-building Campaign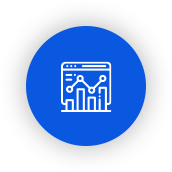 Technical Audit & Improvement Plan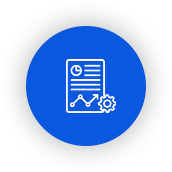 Report on Progress, Continuously Improve

for all types of businesses:

This approach tends to be a "needle in the haystack" where your target market is small, but your average revenue per client is large. Oftentimes, potential clients use Google to build up their target list for RFP, and your company needs to be on page 1.

We've done extensive work here as well. Your site is used to generate leads, and then pass those leads to a sales team to close the business. Similar to B2B, we are constantly in contact with your sales team to let us understand the quality of leads and the leads that convert to sales. We optimize our efforts to the best performing keywords and pages on your site.

The approach for eCommerce sites is similar to B2C lead generation, except that the website is where the sales transaction occurs. Oftentimes, the volume of products and categories is quite large, and we need to focus on the top performing categories initially, then work our way out to the rest of the site. We implement a tight feedback look with analytics and your historical sales to help make these decisions. Also, price wars lead to rapid changes in conversion rates if you have competitors selling the same or similar products.

Publishers typically make money on placements, through both native articles and pay per click. SEO Organic traffic is critical. Similar to our Blog Optimization Process, we have built a tool that systematically reviews each page of your site (even if there are thousands), and looks for keyword opportunities.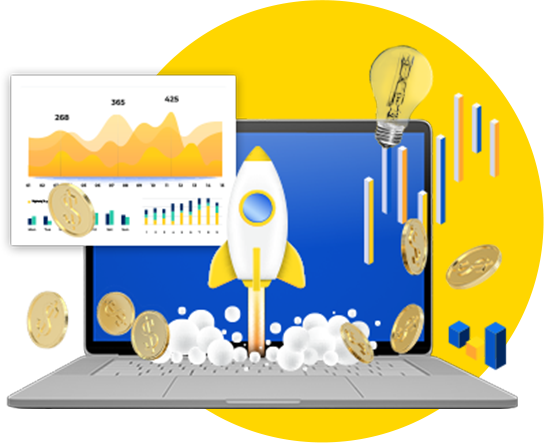 Most other agencies claim that they need 1 month of R&D before they can launch. This is wasteful as many things can be implemented in the first week:
SEO in the Philippines for the World
With about 5.16 billion internet users worldwide today, search engine optimization (SEO) has become more critical than ever if you want your website to perform well. And partnering with expert SEO agencies in the Philippines, like Spiralytics, can help you do so.
The Philippines is known for its tech-savvy and digitally proficient workforce. The country's internet users spend an average of 9.14 hours browsing the net. As such, Filipinos have developed a deep understanding of the online space.
Our SEO services can enhance your website's performance regardless of where your business is based. Equipped with expert knowledge and proper SEO tools, we can help boost your brand's online visibility and increase traffic for more conversion opportunities. 
Start Your SEO Service Journey Today!
Help your business find success in the digital space. You can easily make it happen through SEO.  
More and more people are now using the internet. A broad untapped market is waiting to be introduced to your brand! The growing number of users makes implementing SEO all the more important to your marketing strategy.
Are you new to SEO but interested to see how your business can benefit from it? 
Leveraging the Power of SEO for Businesses Online
Every business aims for an ROI that's both measurable and significant. Many are skeptical of using SEO services in the Philippines because it takes time before the hard work pays off. Thus, they feel SEO isn't significant to their company's growth or that it's a low-priority strategy. 
Some businesses also think SEO is too technical to learn. Cost is also a factor for general hesitancy since you'll need financial resources to avail good-quality content and perform SEO-related processes.   
At Spiralytics, we will take care of your SEO needs so you can stop worrying and start focusing on growing your business. 
Choosing the Right SEO Service for Your Business
Digital agencies have sprouted in the country, with most offering SEO packages one way or another. Depending on the SEO company in the Philippines you choose, you're in for a unique experience.
At Spiralytics, we offer professional SEO services that can help all types of businesses. We offer several SEO packages, including affordable SEO in the Philippines and other countries like the US, UK, Australia, and more. Our SEO services range from page optimization and keyword research to link building and SEO audit, all with reliable turn-around times and a collection of satisfied clients.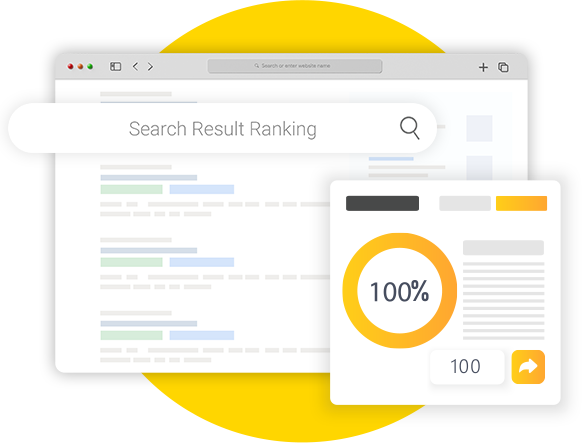 Prioritize Your Products & Services
Our SEO team will analyze each target page:
Based on your site's authority we'll show you the opportunities for fastest gains. We then collaborate with you to finalize the prioritization that will work for your unique business:
What searches are most relevant for people looking for your business
We start by learning as much as we can about your products, services, and the target market for each. By focusing on your best customers, we reverse engineer to understand how they would search online when looking for you. Our competitor benchmarking strategies can help us see what your competitors are doing and how you fare against the competition in terms of keywords and ranking.
We then look at the following to determine where to focus:
Once this analysis is complete, we tune each page of your site to rank for our target keywords. We choose which keywords to focus on for a particular page, and then optimize the following page elements:
When the page is tuned, we focus on improving click-through rates of your page. We run experiments to encourage more people to click through to your site, and at the same time, make the page more appealing so that future customers stay on your page longer.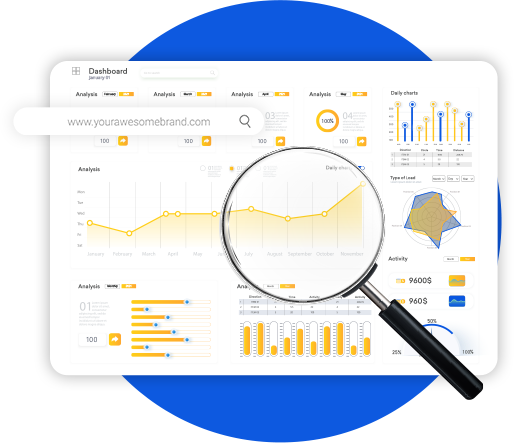 Content Strategy & Outreach Link Building (aka "Online PR")
In parallel with Keyword Research and On-Page Optimization, we need to build up the authority of your site in Google's eyes. Content that helps your future customers succeed is the core of great SEO results.
The best links are earned by content that provides value to your future customers. Our Content Marketing Services are specifically designed to build content that earns links.
We also pay very close attention to content types that earn links naturally, without outreach. Tuning your content for this is the way to truly scale authority-building for your site.
The team is also highly experienced in finding other creative ways of encouraging other site owners, bloggers and journalists to link to your site:
We will perform an initial audit upon launch, and then monthly maintenance checks to make sure nothing is broken as you are adding new content to your site:
Before we start all of our SEO optimization work, we highly advise to take a good look identifying weak spots in your website preventing conversions. This is called Conversion Rate Optimization. We look at 3 aspects of your site to look for common problems:

HotJar
This is a heatmap tool that shows where visitors click and hover on each page, shows scroll depth, and records visitor sessions to highlight problems.

Heuristic Best Practices
Best practices such as trust symbols near calls-to-action can easily be overlooked. We have a checklist of 50 common problems that we audit to identify improvement areas. After looking at each of the above 3, we create a series of A/B tests that we believe will improve the conversion rate of your site. We show you the rationale behind each, and then you decide if you'd like us to implement these tests.

Analytics
Google Analytics can show you pages that have unreasonable bounce rates, lack of conversion, and exit rates. We walk through a standard audit and uncover problem areas.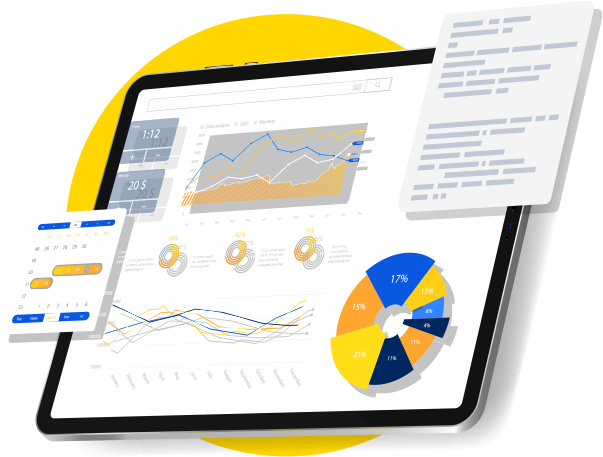 Fully Automated Reporting
Most agencies report monthly on SEO. Our automated platform allows you to see results in real time
As we build your organic traffic and add new powerful links, our team will give you insights into the reasons for improvement and offer new ideas that we are discovering as we move through our optimization process. Since reporting is automated, there is no "doctoring" of the results each month. The data is transparent, and you have full access for free as part of each SEO implementation.

It was great working with the Spiralytics team. The team has a good structure in implementing SEO strategies and they have provided complete guidance from beginning to end. Within one year of engagement, we've seen a huge increase in our organic traffic, lead conversion, and overall ranking in search.
Digital Marketing Manager OptiBPO

Spiralytics, Inc.'s SEO techniques are simply incredible. Each year, they are able to raise the company's organic search traffic. The highest metrics the team achieved is a 200% increase in the organic search traffic of the client's online magazine. The team is composed of SEO experts and SEO specialists.
Frequently Asked Questions
Search Engine Optimization
We practice what we preach, building awesome marketing content to help you improve every aspect of your game. Here are our most recent articles: