Last week we've seen first time bloggers post their very first blogs here at Spiralytics. These are people who used to just leave the writing to the writers, while they focus on their specific expertise. Until they took the challenge of writing what they know, and the result was nothing short of remarkable. And I, am a proud mama.
The truth is, many of us don't know we could write until we actually start writing. And to start writing, we have to desire to learn the craft. Many of the greatest writers and bloggers of our time did not even know they could write. Such is the challenge that many individuals and companies face. They know they have to start producing content, but they feel that they don't have the skill to actually do it.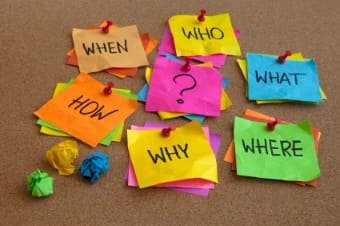 So if you're feeling like you don't have what it takes to write good content, here are 15 resources that will inspire you to improve your writing or start learning how to. Time to get to work!
Habit-forming Tips for Better Writing
1. 11 Smart Tips for Brilliant Writing. Where else to learn writing from but from The Copyblogger itself. "To sound smart, you must stop trying to sound smart," the article says. Brilliant writing is simple writing, and this article will tell you how.
2. 10 Fast Ways to Become a Better Writer (Even When You're Burning The Midnight Oil and Can't Afford an Editor Just Yet). Starting something is often the hardest, and that applies to writing too. Writer and storyteller Sara Peck shares practical and actionable ways to actually hit the blank page and start writing.
3. How to Write Better: 7 Instant Fixes. Here's another article that focuses on "simplicity" as the main strategy to improve your writing. Following its own tips, this article includes quick and straight-to-the-point suggestions, plus actual examples to help you on your way.
4. The Ultimate Guide to Writing Better Than You Normally Do. This article does not have actual strategies to apply on your sentences. Instead, it talks about how writers should approach writing in order to write better. My favorite part is this: "Study the rules, and then break them." So.. I guess you can read all the resources in this list and then, break all of them.
5. 33 Unusual Tips to Being a Better Writer. Awesome set of writing tips that range from as odd as "Take a huge bowel movement everyday" and "Sleep 8 hours a day", to as moderately strange as "Use lots of periods" and "Take what everyone thinks and explore the opposite." If this doesn't make your writing better, at the very least you will be entertained.
6. How to Write Better and Faster. Most of us spend too many hours on a single piece of writing, when it can be done in a more efficient way. This article suggests tips on how to improve your writing process so that you can write faster without sacrificing the quality of your output.
For Better Business Blogging
7. 50 Epic Jargon Solutions for Better Writing. Jeff Bullas lists down 50 words and phrases encountered in everyday business blogging, and suggests better alternatives to add meaning and persuasive power to your corporate blog. This one is totally epic.
8. 10 Writing Tips for Bloggers. While these are great writing tips, freedom from restriction is what makes blogging fun; hence, the writers themselves gave a disclaimer that these rules are meant to be broken at your discretion.
9. 7 Tips for Better Business Writing. Business writing is significantly different from general writing since it has to be more concise and perhaps with a more serious tone. Just the same, these quick tips for business writing can help a lot in making your writing in general simpler and tighter.
10. 5 Writing Tips to Jumpstart Your Business Blog. If you haven't launched your company blog yet, and don't know where to start, here's a good starting point.
Insights from The Experts
11. 25 Insights on Becoming a Better Writer. This author puts together a list of inspirational quotes from exceptional authors throughout generations, including Neil Gaiman, Margaret Atwood, Annie Dillard, among others.
12. 15 Classic Thoughts and Inspiration to Make You a Better Writer. Another set of timely quotes from the greatest authors of all time, to inspire you to write better. My favorite ones from this list are from Sarah Waters, Mark Twain, and PD James.
13. 6 of the Best Pieces of Advice from Successful Writers. Beth Cooper expounds on 6 pieces of advice from successful writers, which will guide you how to apply them on your actual writing.
14. 21 Harsh but Eye-Opening Writing Tips from Great Authors. Even the greatest writers of all time had their share of criticism, rejection, and maybe even mockery before they were celebrated for their work. Learn from the frustrations and failures of the likes of Ernest Hemingway, Stephen King, and David Ogilvy.
15. How to Become a Freelance Writer: Top Insights from 25 Experts. Many of us digital nomads have dabbled in a bit of freelance writing of our own. But in such a competitive playing field, it's not always easy to get noticed. This roundup of expert freelance writing tips will show you how to make yourself stand out from the crowd!
Have anything to add to this list? Share in the comments or let us know.