When it comes to modern content marketing, it goes without saying that brands need to keep their fingers on the pulse of an ever-evolving industry. It's inevitable that things change, and this was made even more apparent by the monumental lifestyle and behavioral shifts we've been experiencing since the start of the global pandemic.
You need to know about and understand modern best practices, so your brand stays ahead of the curve and doesn't get left behind. But understandably, not everyone has the time or resources to devote to content innovation, research, and development, especially on a continual basis. We get it.
Fortunately, what you don't learn on your own can be taught by others. Consider this a crash course on content marketing best practices in 2021 and beyond.
We were lucky enough to connect with some of the best minds in the industry and ask a few of the most pertinent questions about modern content marketing success.
What's one content marketing strategy that brands should explore more in 2021?
What's the worst content marketing mistake you see brands still making?
What can brands do to future-proof their content marketing in an ever-changing landscape?
Here's what the experts had to say.
Tips from Expert Content Marketers
John Baker – Heretto (formerly easyDITA)
One strategy that brands should explore more is increasing the distribution of their existing, quality content. It shouldn't be revolutionary, but we're often too quick to jump from what works to what is new. If an article is performing well organically, don't just leave it and move on. Rather, take the hint and turn that article into a series of social media posts, a podcast or audio version, a video, or even a downloadable PDF.
The biggest mistake I see is a failure to cut the fat on a website. When a content strategist only creates and never reviews, the result is bloat that weighs everything down. By taking time and auditing the website, we find out what works and what doesn't. Every failed page can either cannibalize the keyword potential of similar pages on your site, or it can offer an opportunity to retry with a different strategy. By looking back, we can inform the way we move forward and create websites that are more focused and more successful with less deadweight.
Too many brands still feel an immense amount of pressure to be everywhere, and to create content of all types, on all platforms. In an ideal world, with all the resources to do it well, this can be a smart strategy, but in most cases, you're much better off focusing on creating content only in the places where your audience is AND where you can create the best possible content consistently. When you're trying to be everywhere, and you don't have the resources to do it well, you often wind up spread too thin and not seeing the results you're hoping for.
Primary research reports. Data that is original and provides unique insights or value is always going to be in demand, and it's a fantastic way to get eyeballs, clicks, and traffic.
Too many brands think that a content marketing strategy means blogging for the sake of publishing content — even if that content sucks. It's not about putting words on a page; it's about providing value to readers. And it all needs to start with proper, strategic keyword research. Content that's aimless — without a target keyword — might be useful for an existing audience, but it's going to do nothing to help earn a new audience.
Go multi-channel. Don't put all your eggs in one basket. Grow a Youtube channel, start a podcast, release research reports, and publish keyword-targeted content on your blog. If any of those channels really boom in a few years, you'll be happy you rode the wave!
We plan on continuing to use the content strategies that are currently working for us as well as keep an open mind to change by social listening on our platforms. At Miracle, we mainly focus on Facebook and Instagram. They have the best ad platform and despite relatively high ad costs, when you dial in the right creatives you can scale to the moon.
Facebook is all about the creatives. You need to figure out what resonates most with your audience, keep testing new angels, and continuously scale your working creatives. Social listening is a huge part of our work on these platforms especially now in the time of a global pandemic. Through engaging with our audience we can garner ideas to create future content that will perform even better because it is derived from real and authentic consumer responses. By cultivating a community of consumers, we can build trust and longevity for our product.
Imagine your CMS didn't come pre-loaded with a Posts section (i.e. a by-default blog). What type of content would you produce? I don't know many companies that would start with a blank slate and end up at, "The best thing for us is regularly writing long-form articles on topics for which we can rank in search results."
A great thought exercise is to imagine that your ideal prospect has agreed to dedicate 30 minutes to spend time with whatever content (in whatever format) you want. What do you put in front of them?
So many brands confuse *what Google rewards* with *what differentiates content.* Unless you're planning to publish thousands of articles and build a content brand defined by SERP saturation (e.g., the way WebMD or HubSpot shows up everywhere), you're going to end up with a body of generic content.
That can help bring in top-of-funnel traffic and increase awareness, but it's not going to help you build a brand. And you're going to need a brand to survive the future.
What do Redbull, Nike & Dove all have in common? Each brand has a higher purpose, which is evident in all its content. Redbull gives you wings, demonstrated by awe-inspiring extreme sports videos, Nike inspires & innovates, believing everyone with a body to be an athlete, and Dove empowers women to love themselves in the skin they're in. The most important content marketing strategy for 2021 and beyond is aligning your brand with your audience's identity at a visceral level via the content you produce and publish. Know your higher purpose and ensure its message is present across all of your content channels.
The days of vague brand awareness campaigns built to reach as many people as possible with the adage, 'it's a numbers game,' are gone. Your audience is far more discerning now, and competition is much greater. To compete, you need to be insanely valuable to your target market for them to notice and interact with you. Whether you make them laugh, cry, be inspired, learn something new, solve a problem. Whatever your market needs, be the brand that provides the solution.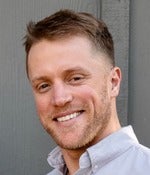 My best content marketing tip for 2021 is to make video a focus. It's not a secret that video has power, but the pandemic has shown just how powerful video content can be. Since the pandemic hit last spring, video content consumption is up 61%, and it is expected that 80% of all content consumed on the internet will be video-based by the end of 2022. There are immeasurable benefits to adding video to your written posts for SEO purposes as well. In our experience, Google gives a significant lift in SERPs to our pages that contain video, assuming you use the Yoast SEO video plugin to signal the connection to your YouTube channel to Google.
"One-and-done" is the death knell of any content strategy. Put another way, without a systematic process to repurpose, recut, reuse, and reimagine assets — content marketing becomes a relentless grind that'll chew you up and burn you out.
Instead of more for the sake of more, focus on building five to ten pillar pages (what are sometimes called "cornerstones") centered on tightly related keywords. From each page's written center of gravity, then spin out:
A long-form video for YouTube
Multiple short-form videos for native social
Another two-to-three videos for paid social promotion
A PDF version of the page to offer as a download to visitors
And as many graphics and data visualizations as possible to share organically
Lastly, once that entire creation process has been completed, reload everything into whatever planning or project management application you use to revisit all of it in six months to a year. This process is especially valuable for future-proofing your ecommerce strategy where products, trends, and tastes change more rapidly than B2B.
Data is extremely important when it comes to content marketing, especially going into 2021 and the future. Data provides companies with specific insight into their individual consumers, allowing them to determine their wants and needs more accurately. The result – personalization.
I'm sure by now you've heard that personalization is becoming an increasingly important area in the marketing industry. Being able to cater to individual consumers has profound benefits for companies. Utilizing consumer data when it comes to content marketing is no different – and with privacy concerns on the rise, this data is going to become even more valuable in order to gain competitive advantage and offer an individual experience with your brand.
Content marketers need to analyze data very carefully if they want to create a sustainable marketing plan, and should be able to adjust when necessary to continue offering the personalized experience consumers desire.
#1 Optimize your blog for searcher task accomplishment (STA)
Besides doing usual keyword research and applying characteristics of competitive pages that rank well in your own content, ask yourself if your content will help the searcher achieve what they wanted to do. If it'll meet the need behind the query. As Rand Fishkin explains here, "there's a bunch of underlying goals" behind a search query. "Things that I want to do. I want to know information. I want to accomplish something. I want to complete an activity." Are your blog posts optimized to respond to these underlying goals? If not, they should be.
Different content types have different purposes and different goals. Some of those goals may be conversions, links, brand awareness, leads generation, SEO, and more. And there's no one to rule them all. If you want your content to work, you need to have a clear goal for every piece. You need to start with the end in mind. Before the writing has even started, decide what exactly is that you want to achieve.
I believe brands should invest more into bottom-of-the-funnel content with a unique selling proposition. The 2nd most likely buyer are those comparing your products to competitor products, so that's the type of content you should optimize for. (The most likely buyers are your current customers and those very familiar with your brand, which you can either upsell or pitch a better product).
If you're struggling because your content is starting to sound like your competitor's content, it's likely because you haven't positioned your company. This is because a lack of differentiation at the business strategy level leads to a lack of differentiation at the marketing strategy level. I recommend you position your startup with a unique selling proposition. A USP helps you define why customers should choose you over your competitors. A USP is also a large part how GEICO grew market share by 186% from 2000-2018.
Once you have that, all your content can educate customers about the USP. For example, Decibite offers 15% or faster web hosting. Their positioning is "faster web hosting" and the USP is "15% or faster web hosting." This then changes their product roadmap. So rather than writing another article on how fast web hosting improves conversions, they can get tactical how web hosting improves hosting speeds.
I think the one thing that stands out the most is live and pre-recorded webinars. Due to all the restrictions of not being able to have a normal life over the past year, many people are used to video conferencing whether it's for business or entertainment. Getting your content out there with a webinar, even if it's recorded will have a huge impact because people will be engaged more.
Every quarter brands should re-evaluate their content and look for lost opportunities. They should look to see what their competitors are doing and if they are doing something better, whether it's new content or just a better layout, then an update will be required. This not only helps by converting better, but the search engines like to also see content "refreshed" rather than just staying stale.
The Essence of Modern Content Marketing
So, there you have it. Although times are changing, there are a few key opportunities for brands to create innovative content marketing campaigns that deliver value and drive the right metrics.
We can clearly see a shifting focus towards performance marketing and making sure decisions are data-driven, which is something content strategies lacked in the past.
A big thank you goes out to all our experts for sharing their awesome insights. It's not everyday you get this much content marketing experience packed into a single blog post. We're totally stoked!