When it comes to e-commerce websites, sales don't just happen. Like how you would manage a brick and mortar store, you need to optimize your e-commerce website to encourage customers to buy.
However, e-commerce optimization is different from regular website optimization practices because the conversion and transaction happen in one place, like in retail stores. This means a whole different set of rules and priorities for converting.
Website conversion rate measures the visitors that take any desired action on your website, such as purchasing a product or service or subscribing to your newsletter. In e-commerce, the conversion rate refers to the percentage of visitors that purchased something from your store in a period of time.
However, take note that streamlining checkout isn't the sole objective of optimization in e-commerce. You should also be optimizing your landing pages and category pages for search. Afterall, what's the point of having an online store if your target customer can't find you on the web.
To help you win over more customers, you need to optimize various aspects of your online store, including landing pages, product pages, and category pages. Below are some tips to help you maximize these key pages for your online store.
E-commerce SEO for Product Pages and Category Pages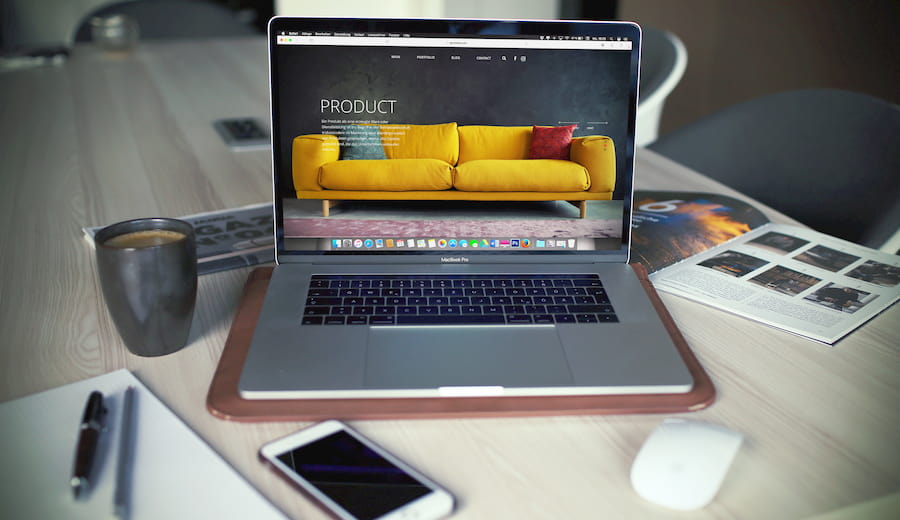 On-Page SEO
Once you've set up your e-commerce website, the next step is to optimize your site's content and source code. Here's a checklist of what you need to do:
Construct a simple search engine-friendly URL structure for your product landing pages and category pages.
Optimize the meta title and descriptions, H1 tag, and content according to keyword groups and while keeping the Google guidelines in mind.
Include rich snippets for all product pages to boost their visibility and get them indexed quickly in the organic searches. Research shows that having a rich snippet can increase click-through rates (CTR) by 677%.
Use your keywords as an alt-text for your product images.
Read this guide to learn more about On-Page SEO Optimization.
Off-page SEO
Off-page SEO is the combination of link building, paid marketing, social media marketing, influencer marketing, and other marketing practices done outside your website that improves your search engine ranking.
Contribute guest posts on authority sites to get high-quality backlinks and boost relevant traffic.
Submit or post your products to social bookmarking sites and forums like Pinterest, StumbleUpon, and Reddit.
Build connections with influencers you can work with. When you tap them, you tap on their following as well.
Ask your customers to leave a review for you on your social media channels, Amazon, Yelp, and other platforms. About 43% of shoppers say text-based reviews influence their buying decisions most compared to photos (33%) and video (24%).
Read this guide to learn more about Off-Page SEO Optimization.
Blogging
Publishing quality content on your e-commerce website can improve your online visibility, boost your SEO efforts, engage your audience, and promote brand loyalty. Websites that have an active blog have 434% more indexed pages compared to those who don't, which means more visibility on search engines.
Produce valuable and relevant content for your target audience.
Include relevant keywords in your meta title and description, meta tag, headings, and within the content.
Make sure your content contains internal and external links.
Incorporate SEO elements throughout the blog.
Read What a High-Converting Blog Page Looks Like to learn how to create effective blog-posts.
Optimizing for Add to Cart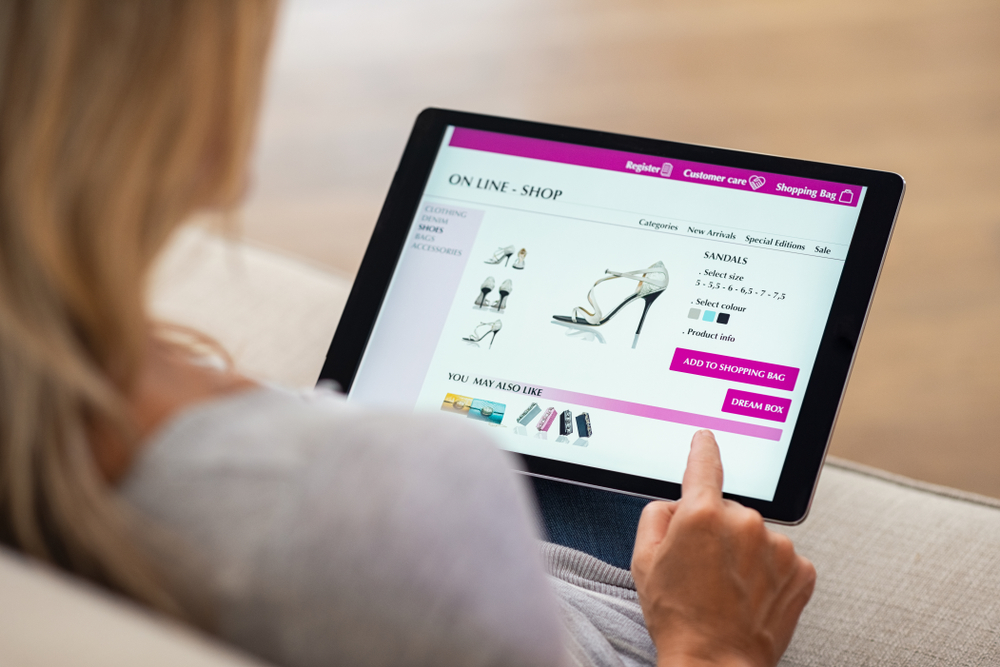 In 2017, a study found that the average cart abandonment rate was roughly 70%. So, any efforts to improve your strategies and implement good practices to help reduce your abandonment rate are crucial.
Write informative product descriptions. Product descriptions help sell your products to potential customers. Take this opportunity to highlight its features and specifications, and show what your product or service has that others don't.
Clear and prevalent CTA. Entice your visitors to purchase by designing effective CTA buttons . Make it stand out by using high contrast colors, using fist-person and power words, and keeping it direct and concise.
Display reviews and testimonials. Reviews have the power to influence shoppers' purchasing decisions. Showcase some of your best-selling products, along with related customer reviews.
Allow shoppers to add items to cart on product list pages. Create compelling product listing pages that enable customers to include more items in their cart conveniently.
Display high-quality product images & use videos. Feature high resolution images and demo-videos to entice visitors to purchase. About 85% of millennials say they've purchased after watching a marketing video while 64% of consumers purchase after watching online videos.
Optimizing for Checkout
Provide your shoppers with everything they need to confidently click the "checkout" button and finally convert.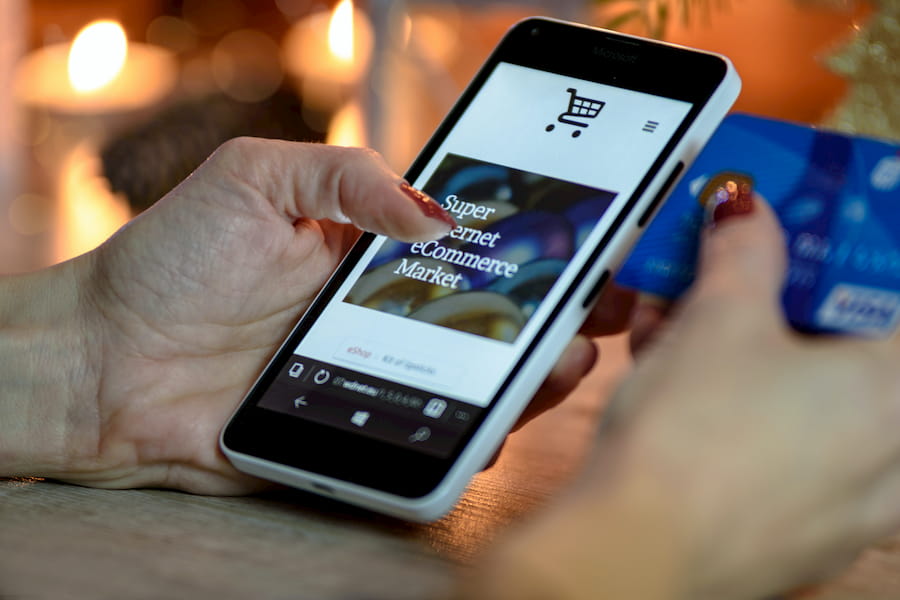 Reduce Friction during Checkout. Get rid of unnecessary steps that could hinder your customer from checking out. Moreover, allow customers to checkout as a guest, with an option to sign up afterward.

Reduce steps: About 28% of consumers said they abandoned their cart during checkout because of the long and complicated process.
Make your checkout form easy to understand. If you require specific information, indicate the reason/s why.
Add several payment options. Offering flexible payment options and payment plans will allow you to tap on a broader market.
Send shopping cart abandonment emails. Don't ignore users that are a couple of clicks away from checking out. Send an email reminding them about the items they left in their cart.
Bonus Tips
Provide customers with relevant, personalized offers, and content. Gartner says good personalization can increase profits by 15%. Utilize the data you've collected to segment and create targeted marketing campaigns.
Optimize Site Speed. Decrease page load speed. Research shows a 2-second delay in load times can boost the abandonment rate to 87%.
Optimize for Mobile. By 2021, mobile e-commerce sales are estimated to account for 54% of total e-commerce sales. Your online shop should be optimized for mobile retail; make it be accessible to mobile devices and have a responsive design.
Optimize Your E-Commerce Website for Success
From incomplete product descriptions to website design, every online store or online business website has strengths, weaknesses, and rooms for improvement. While there are many elements to optimize, it's important to know where to look and what to prioritize to avoid tweaking the wrong things.
Hopefully, the tips above can help you improve your e-commerce website for a significant increase in sales and revenue!
Are you interested to learn more about the world of e-commerce? Download our e-commerce e-book now!