Want to improve your content marketing performance? Partner with a full
stack digital marketing agency in the Philippines like Spiralytics today.
Content marketing in the Philippines has reached a tipping point. Companies and their digital marketing teams are setting the bar high, and everyone is beginning to see just how important content marketing is to reaching new markets online.
Although the concept of content marketing first emerged as early as the 1900s in France, it wasn't until the last decade or so that we started seeing drastic shifts in the Philippine landscape—
from traditional marketing to digital,
from printed brochures to sponsored social media posts,
from TV commercials to YouTube/Facebook videos,
from marketing to publishing,
from hard selling to storytelling.
Suffice to say that in the Philippines, content marketing as an industry has arrived.
Content Marketing Trends in the Philippines
Across the globe, companies are working hard to cater to consumers who have embraced digital tech in their day-to-day life. The scenario is pretty much the same in the Philippines, where the number of internet users reached almost 70 million in 2018. Needless to say, businesses across the country are finding it necessary to build an online presence, since that's where their target audience is.
Are you wondering which content marketing trends in the Philippines offer the best opportunities for your business? Here's what we've found out:
Influencers and social media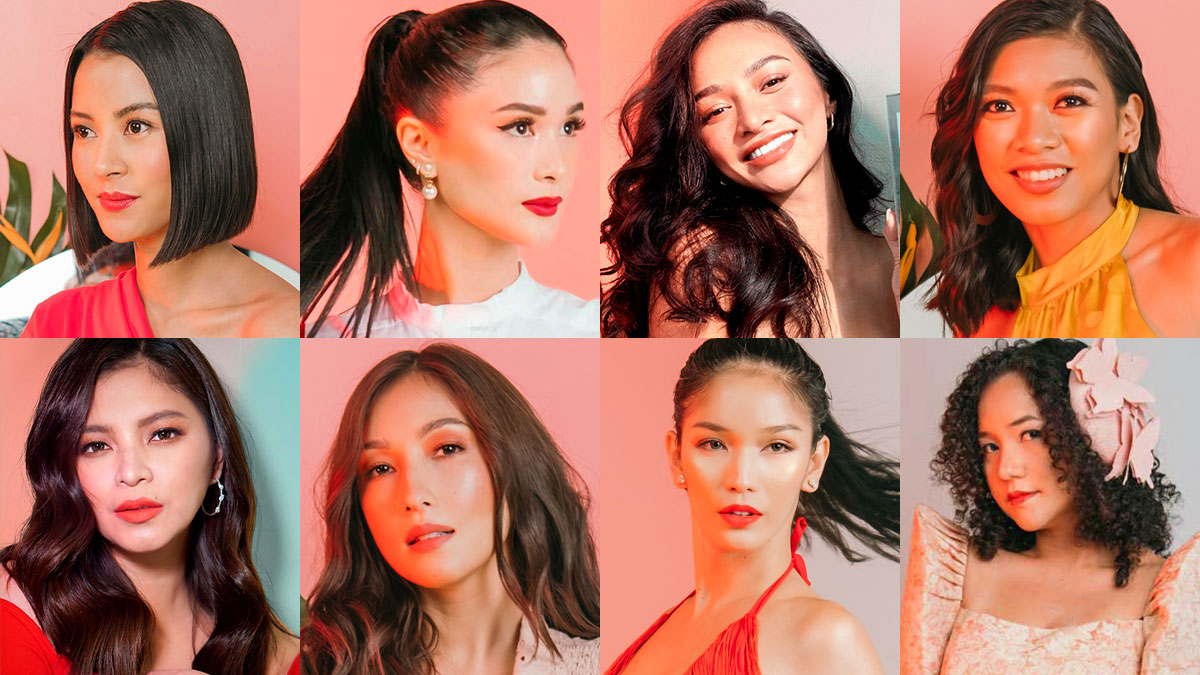 Filipinos are the world's heaviest user of social media, spending 10 hours and 2 minutes every day on social platforms. What's more, part of their social activities is interacting with brands who use social sites to serve sponsored posts as well as team up with influencers in promoting their brand.
Mobile shopping
Globally, we've been seeing more and more smartphone users with every year that passes. But it's also worth noting that with mobile shopping growing at a steady rate in the Philippines, businesses are trying a more aggressive mobile content marketing strategy. Mobile apps are pushing timely notifications about marketing events and promotions to users, which is really smart considering that SMS open and response rates are as high as 98% and 45%, respectively.
Video marketing domination
Posting video on YouTube and other social media channels has been one of the top methods of sharing content for brands that target the Philippine market. From fast food chains to airline companies and telco brands, these businesses are reaping the rewards of using video to cater to 28% of viewers in the country.
Intelligent chatbots
Messaging platforms like Facebook Messenger are on the rise too. Just like other digital consumers from other countries, Filipinos want to receive information as quickly as possible. This is clear by just how much Filipinos have increasingly engaged with messaging apps in recent times. In marketing, chatbots are an invaluable tool you can use to provide immediate responses to potential customers who may be interested in your product or service.
Omnichannel marketing
Omnichannel marketing is an approach where you use different channels to provide a seamless customer experience. In the Philippines, omnichannel capabilities are rated higher on average, despite falling short in various other areas. That said, your first point of contact with a prospect neither begins nor ends on your blog page. You need to follow it through on social media, email, mobile, and so on.
Content Marketing: How to Achieve Success in the Philippines
Content marketing is defined by CMI as a strategic marketing approach focused on creating and distributing valuable, relevant, and consistent content to attract and retain a clearly-defined audience—and ultimately, to provide profitable customer action.
Simply put, content marketing is all about investing in digital content: blog articles, video, ads, product demos and reviews, customer testimonials, and so on.
Businesses that have shifted their advertising budget from print and outdoor to full-on digital are solidifying their online presence.
In the past years, we've seen Jollibee, Globe, and Nestle, among others, up their own marketing game. By making themselves visible in the digital space and offering highly engaging, quality content, it's difficult for online users not to notice them, It goes without saying that people have a positive perception of these brands.
These local greats have learned valuable things about content marketing, so let them serve as inspiration for how you can incorporate content marketing into your own campaigns.
1. Consistency is more important than virality.
Jollibee has a repository of viral #KwentongJollibeeSeries videos. Locally, these videos get significant traction, albeit it took Jollibee a long period of experimentation before their marketing team was able to discover what works for the brand: consistency over virality.
According to Ann Handley of MarketingProfs, virality is "a happy accident," which means the content or video you create may or may not go viral. Creating content consistently, however, is something that can be practiced and mastered over time.
That said, instead of aiming for viral success, you could focus more on your unique brand story, get to know your , and consistently churn out great content to attract your people.
The takeaway? Consistency is key in the content marketing game, and if you're doing something good consistently, somewhere down the road, your content may just go viral.
2. Content marketing is a continuous business process, not a one-time campaign.
Source: FusionSpark Media
Content marketing success depends on the company's level of dedication in making it a priority.
One quick look at the amount of content that local brands are putting out year after year and you already know how fierce the competition is. Not to mention, people have become more mindful in choosing the brands they want to follow and the content they want to consume.
Businesses are putting the bigger chunk of their ad spending online. Big B2B companies are hiring hundreds of content marketers, and brands are becoming digital publishers, artists, and producers.
Whether you're choosing to outsource your content strategy to experts or you build a team in-house, you need to treat content marketing as a necessary business process and not just a fleeting marketing campaign.
3. Storytelling transcends business industry, type, or size
Regardless if you're a B2B company, a B2C brand, an SME, or a big enterprise, storytelling is the one thing that can set your content strategy apart from your competition.
For one, your brand story makes your take on a subject matter unique. Furthermore, storytelling is universal. I reckon this is why Filipinos—being natural storytellers—are winning at content and digital marketing.
4. Knowing the right content type for your business is a must
It is important to know what you want to achieve for your brand in order to know the type of content to create.
Obviously, visual and video are perfect content types for B2C models and product-based businesses. Whereas, informative text content may be more applicable to businesses offering highly technical solutions and services.
That said, Security Bank and Sun Life Financial are great examples of local brands who know exactly the type of content that fit their branding, marketing, and business goals.
Insurance, finance, and banking may seem like highly technical concepts, but with the right understanding of their buyer personas, Security Bank and Sun Life are able to create informative, relatable, and highly shareable blog content for their customers.
5. Digital is the most flexible, measurable, and scalable marketing medium.
Investing in digital content allows for more flexibility and a wider audience reach, all with lower advertising costs. You're no longer bound by 30-second TV commercial limits or the small space on a magazine page. By going digital, your marketing team can practice more creative freedom and flexibility.
Not to mention, viewers can now replay, share, and talk about their favorite content from your brand in real time, 24/7—and not wait around in front of the TV to chance upon your 30-second ad.
But the best part in producing digital marketing campaigns is having access to real time insights and performance data. This is something that's impossible to measure with traditional media as not even the most intuitive qualitative data gathering methods like focus group discussions, interviews, or surveys can capture data with such accuracy and speed.
Key Takeaway
Content marketing is an essential component of the digital marketing industry. Fortunately for you, Filipinos have a huge appetite for quality and relevant content. Coupled with the ever-advancing online technologies that you can use, your goal of conquering the Philippine market is well within reach.
What's your content marketing strategy for your business in the Philippines? Are you taking advantage of advancements in the local digital landscape?
Need help with your content? Get in touch with the content marketing experts at Spiralytics!