As technology progresses, the need for human involvement in day-to-day manual tasks is marginally decreasing and the same applies for email marketing.
It has always been a standard practice to send out marketing material via emails manually, which, let's be honest, is at the least inefficient and not sustainable for your business's long-term growth. This has all changed in the past 5-7 years, since email marketing automation emerged.
What is Email Marketing Automation?

In simple terms, email marketing automation is a process of automatically sending emails to your subscribers/customers in response to certain triggers.
As a marketer it's up to you to choose what customers' behavior/actions should trigger those emails to be sent. The content of those emails is also dependent on several factors, with one of them being the nature of the customers' actions which triggered that email to be sent.
The simplest example of email automation would be: as a user visits your website for the first time, he/she subscribes to your newsletter by leaving his/her email address, after which a welcome email is sent out.
These days there are dozens of Email Automation tools, but you as a businessman or a marketer should pay attention only to those, which offer the below listed absolutely crucial to have features:
Sends automatic welcome emails once the visitor has subscribed to the newsletter or has created an account on your website

Sends automatic emails triggered by customers' behavior, such as repetitive browsing through the same products or abandoning a cart

Sends post-purchase order confirmations and shipping notifications

Create timed-based triggers to re-engage customers who are inactive
Welcome Emails
This is the most basic and the most 'must have' type of automated email any ecommerce website should have in its arsenal. As a matter of fact, welcome emails get 4x the opens and 5x the clicks of regular marketing emails.
Nowadays, it is a common practice for new subscribers of your website to receive a welcoming email, and trust us, it better be good!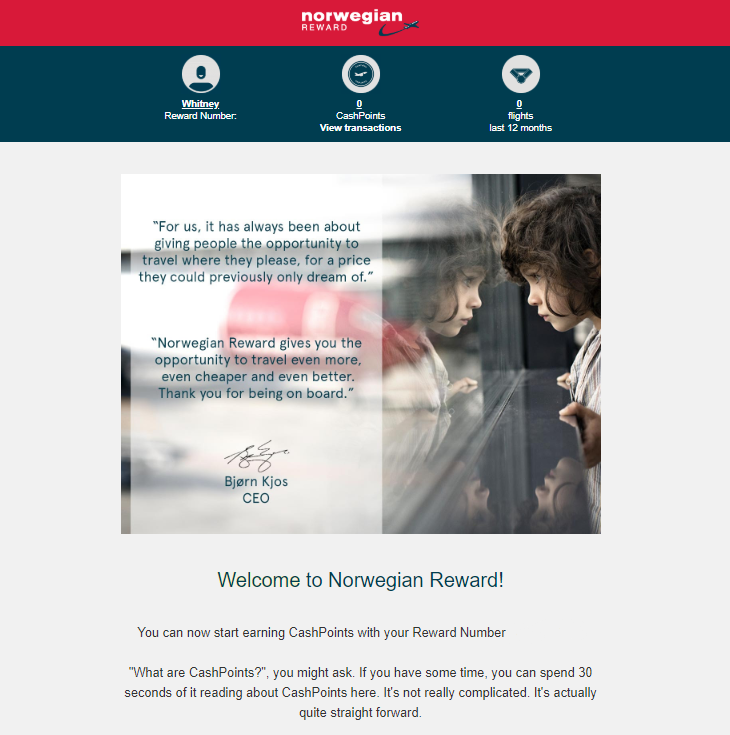 And by "good," we mean it should clearly present what your brand is all about as well as have some sort of call-to-action (CTA). An important rule is to always include some sort of CTA in your welcoming emails, as it gives that email a purpose and instructs the customer of what to do next.
Product Recommendations
Emails that recommend new products to your customer are another important automation to put in place.  This type of email is triggered by a user's behavior, and to be even more specific – by recorded customer browsing and determined shopping preferences.
This data enables any marketer to properly segment customers according to what they like and dislike, and send them personalized emails. This not only make their shopping experience better, but also increases conversion rates for the business.
The simplest example would be – if a customer spent the majority of their time browsing through blue jeans category on your menswear store, it would make sense to send that customer an email with the latest arrival of jeans of similar style.
Discounts
Who doesn't like discounts? I think everyone does, especially if you receive them direct to your mailbox from your favorite shop.
By tracking customer behavior, you can identify when is the best time to send an email with some great discount to encourage that purchase.
Imagine, for example, a customer has been looking at the same item again and again, but hasn't purchased it. One of the best ways to push him/her towards the purchase is to offer them a discount, and that's exactly what you can do with no manual intervention using automated email marketing tools.
More than 64% of online shoppers wait for things to go on sale before buying them. So, a good discount could well be the push your prospects need to finally become customers.
Cart Abandonment Workflows
As it has already been mentioned, cart abandonment emails are triggered by a user's behavior. Once the system sees that the customer has left his cart, a reminder email or discount will be sent out automatically to encourage the potential client to come back and finish purchasing.
It is advisable to always include a photo of the abandoned product, so that the client can see it straight-away in his mailbox.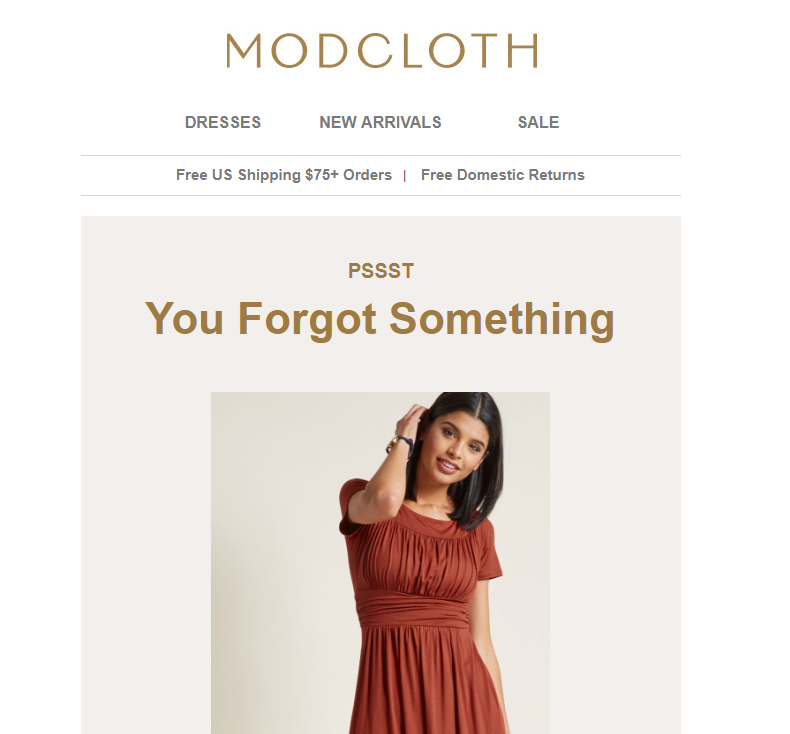 You might be surprised to learn that some studies have shown abandoned cart email automation workflows have an open rate of 41.1% and a click rate of 9.5%! When we consider that 70% of carts are abandoned, that extra conversion potential is not an insignificant number.  
Order Confirmations
The last but not least is order confirmation emails. This one is considered to be as standard and 'must have' as the welcome emails, since virtually every single successful ecommerce business has these set up.
Email workflows are just one way of communicating with your clients, so think of them as of a tool, which can make your clients' user experience better throughout the whole shopping journey.
Don't underestimate their power. Order confirmation emails can extend the excitement of a purchase decision and ease any potential apprehension associated with buyer's remorse. All this leads to a better experience for the customer and more revenue for the business.
Conclusion
All in all, if you want to build a successful and sustainable e-commerce business in a long-term, email automation is crucial, and the above listed 5 types of emails are an absolute must have in your marketing arsenal. Set them up, test them out, and you will see how easy and fruitful it all can be!
As always, if you need help setting up and running automated email campaigns, check out our marketing automation services!