Due to the rapid changes in digital marketing trends, businesses must think of better strategies to outweigh their competitors online. While search engine optimization (SEO) can help gain high traffic through 'free,' 'editorial' or 'natural' search results, search engine marketing (SEM) increases traffic through purchasing ads on search engines. According to studies, SEM has proven to be a highly-effective marketing channel, especially since consumers rely heavily on search engines when seeking or gathering information online.
SEM has proven to increase and optimize your brand awareness, generate online leads, increase sales, and so much more. It's a priority you should concentrate on to keep up with the growth of the constant changes in online activity.
First and foremost when implementing your SEM plan, you'll need to choose a platform that fits your business' operational needs. You've got quite a few choices, and each platform comes with its own pros and cons. Knowing what makes each one unique will help you make an educated decision on which best fits your model.
Know the Differences Between These SEM Platforms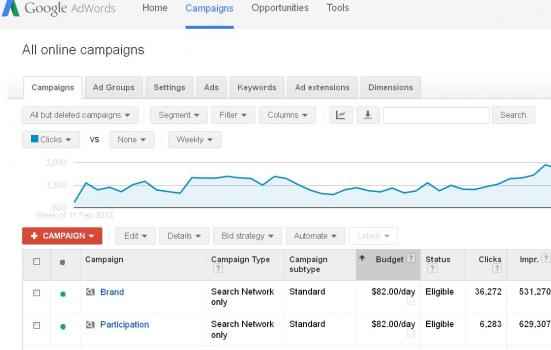 Google AdWords (now Google Ads) is one of the most popular SEM platforms on the market. One reason for it's large market coverage is that it's developed for the highest trafficked search engine globally and all you need to get started is a Google account (which most people already have). The other is that Google has built a name for itself as a data analytics powerhouse, and the analytical capabilities of AdWords certainly live up to it.
Google AdWords only requires an account and a minimum budget of $10/day. You select what keywords to target and your ads automatically get displayed to users searching for those keywords.
AdWords can be complicated (especially when it comes to your keyword strategy), but you'll get unparalleled insights from powerful tools and vast data. Something we've all come to expect from the most prominent analytics companies in the world.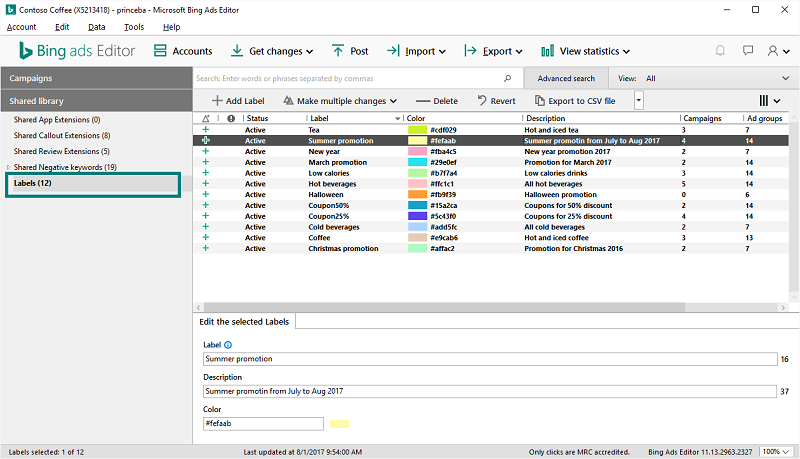 Bing Ads is another prominent SEM platform and generally offers cheaper cost-per-click (CPC) than Google. You can assign campaigns to different time zones, which is perfect for those who want their campaigns to reach international audiences. You can also adjust your settings for an ad group without having to change your campaign.
What sets it apart from AdWords is that Bing offers more options when it comes to budget setting, location targeting, and ad network distribution, which can help you optimize your SEM campaign.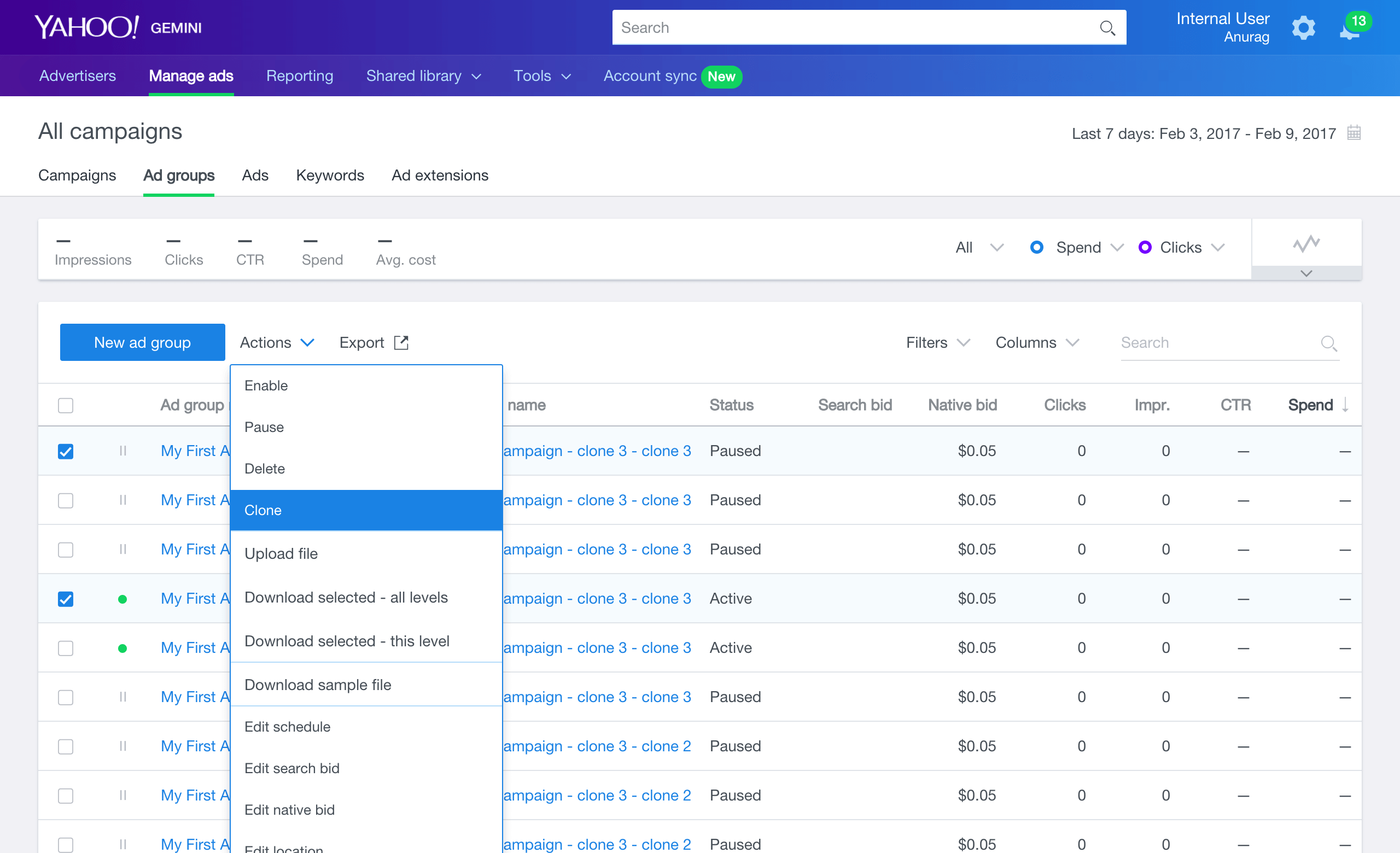 The only marketplace that gives you search and native advertising on one platform is Yahoo! Gemini. Native advertising has become more popular today because they're better for building trust than traditional ads, which is more conducive to inbound marketing strategies.
Yahoo! Gemini's native ads include content recommendation boxes on article pages and stream ads, which help in grabbing a prospect's attention. This is a great way to promote your inbound content because it targets users who are already engaged with other similar content, making them more receptive to yours.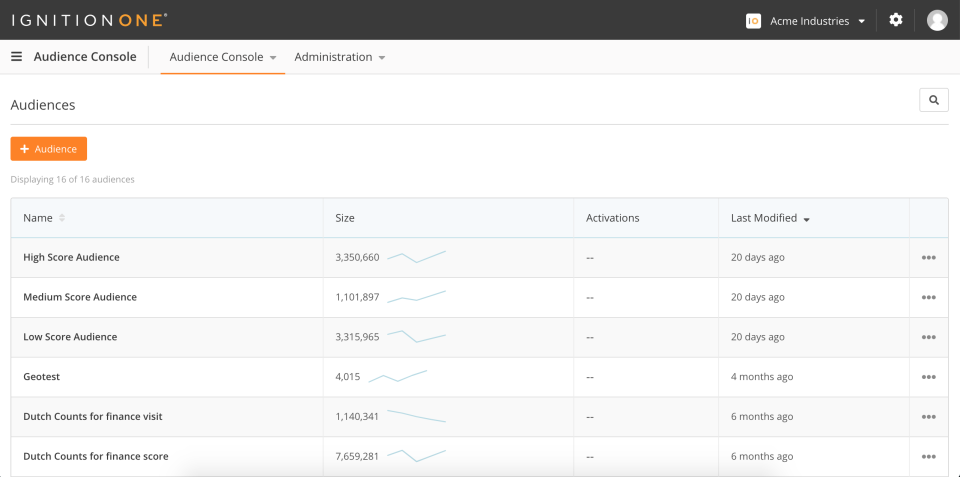 Calculating and assessing customers is critical before reaching out to them. IgnitionOne uses an algorithm which will gather your customer's interests, value, and on-site activity to score them and ultimately help your business increase conversions.
After the score is calculated, they will build an audience, tell you what digital channels you need to concentrate on improving, and optimize your ad's creatives, bids, placements, and audience. This bid management system makes IgnitionOne great for brands who are looking to gain more insights on their target market.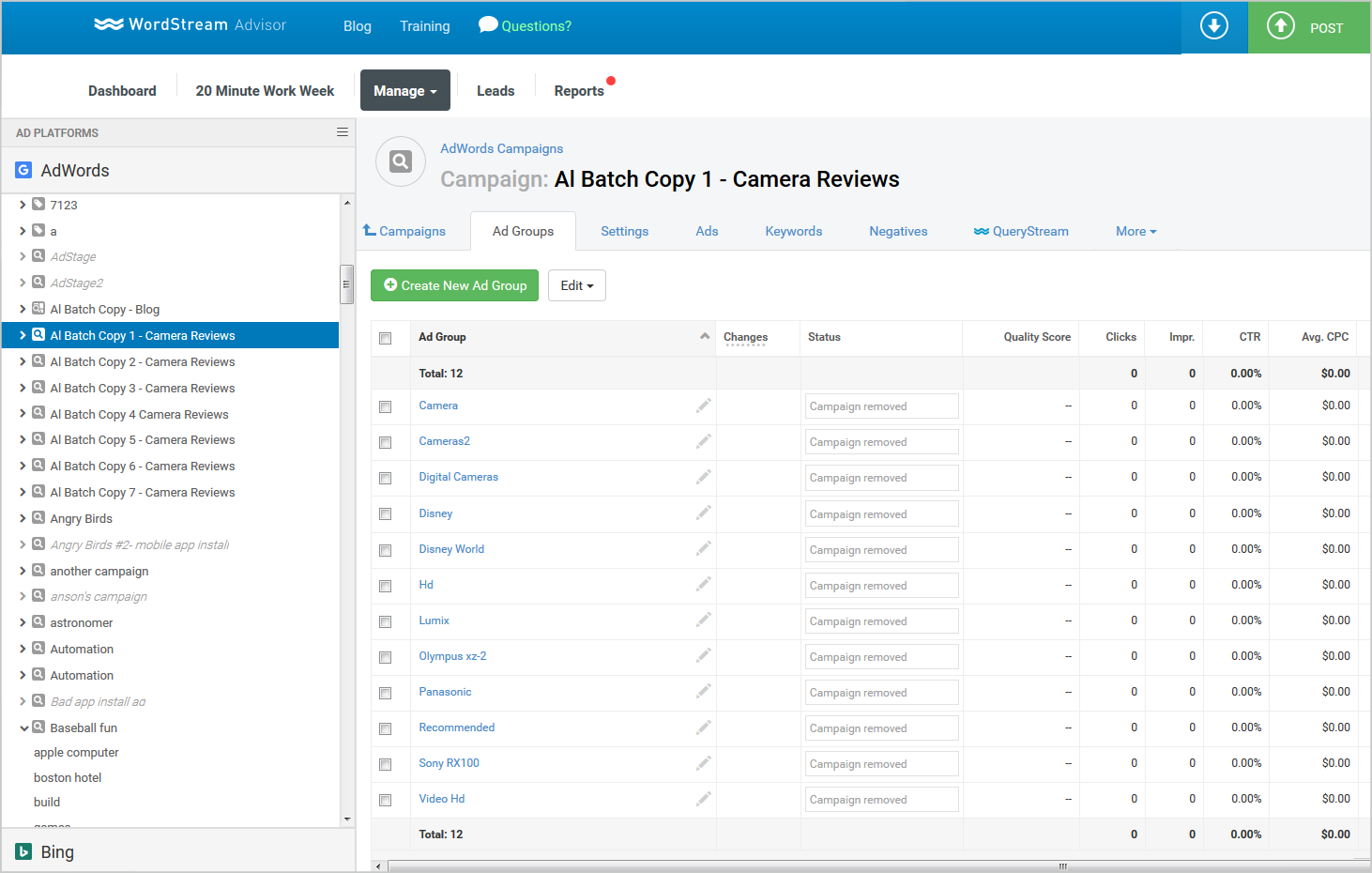 Analyze your SEM performance using Wordstream's free tool to see which areas need to be improved. The tool allows you to spot keyword duplicates for campaigns, ad groups, and accounts to help you with your quality score and account performance.
Wordstream also increases and decreases bids by finding keywords which can improve your campaign's performance. You can even make new ads or pause them based on the recommendations of the tool.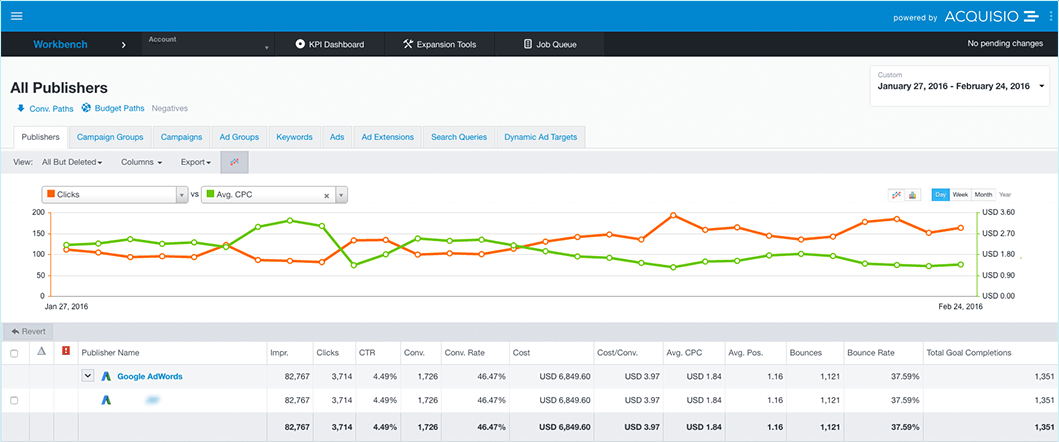 A 24/7 machine that's suitable for almost every budget, Acquisio ingests data from seasonal times of the day/week, location, positioning, ad platform, and budget decisions by a set of 30 high-frequency algorithms that do the work for you.
Acquiso ensures that your budget is allocated fairly and that it delivers the results you want. It will optimize your bid and budgets without needing any data history because it bases its decisions on other similar campaigns. You can also see the activity of accounts and summary reports to help you meet your goals.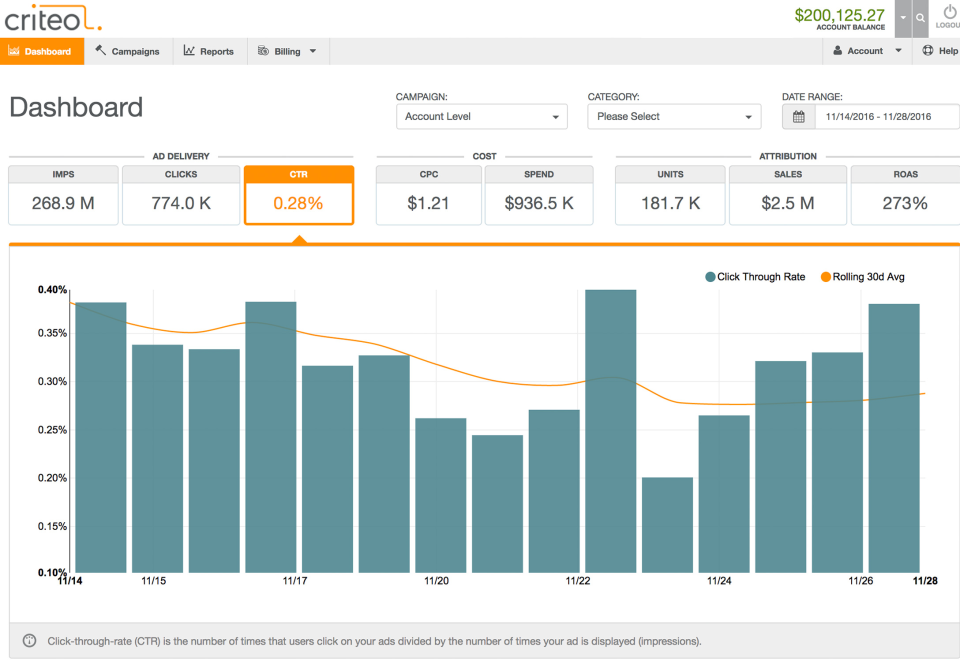 What makes Criteo unique is their re-targeting technique. They use technology and algorithms to market products and accomplish their re-targeting procedure. Criteo targets and re-targets consumers, which has proven to help boost awareness and sales.
This SEM platform also facilitates delivering personalized messages and ads by corresponding results to the consumers' browsing history. If a customer leaves a website without any purchases, custom banners are displayed to drive them back on track towards their purchase decision.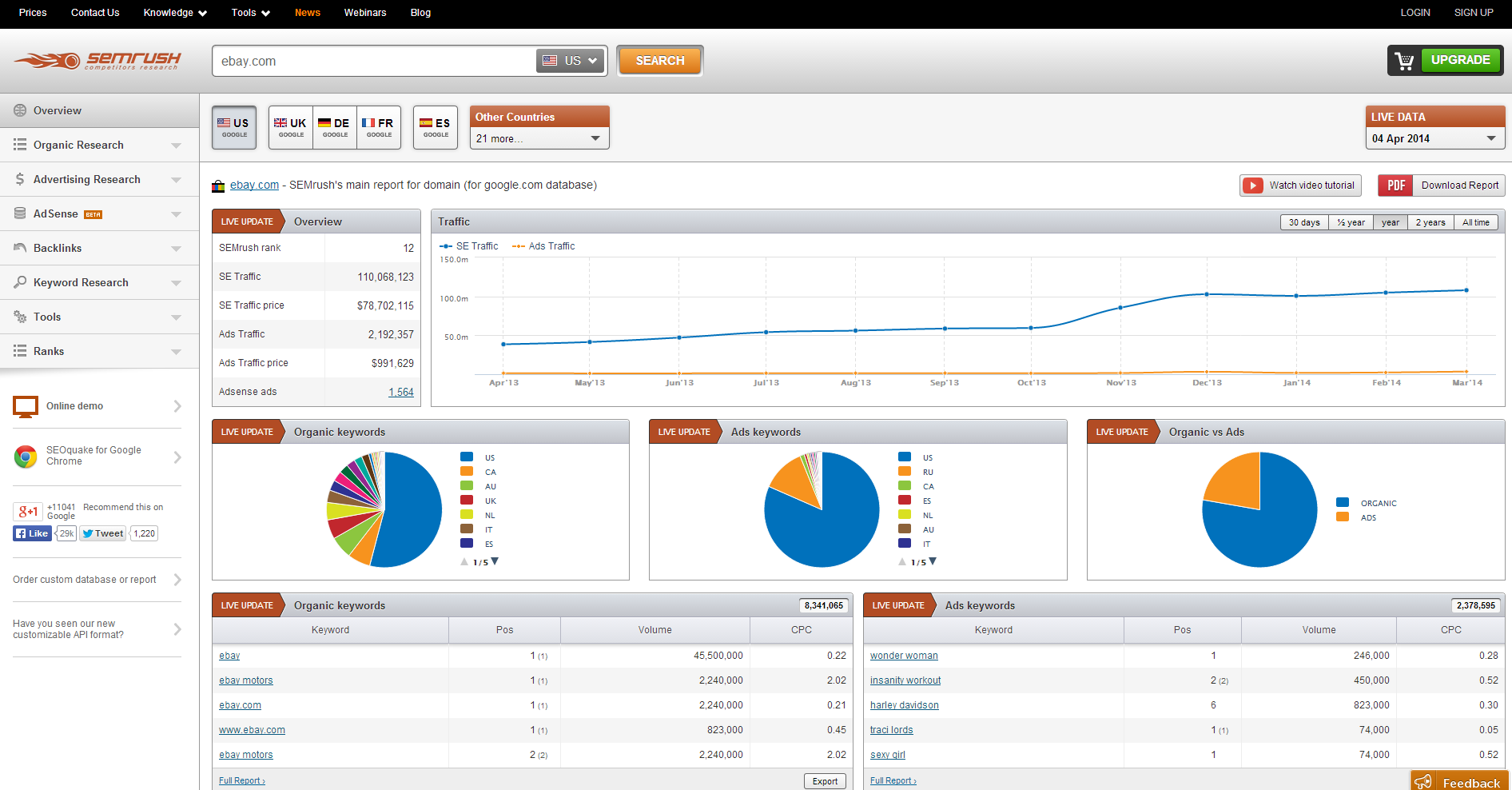 SEMrush, is a great platform that gives AdWords a run for their money. Not only do they provide extensive analytical tools via their project dashboard, they also provide SEO recommendations based on the results of your campaign to optimize future projects.
SEMrush also looks at what keywords competitors use and suggestions to outrank them. It'll help generate topics that are related to popular trends that cater to the needs of your customers. So, for brands looking to upgrade their SEM/SEO efforts without hiring an external vendor, it's hard to go wrong with SEmrush.
How to choose a platform?
Keep in mind that these are only a few of the more popular SEM platforms on the market today. Each platform can benefit you in different ways, so make sure you pick one that helps reach your goals and of course, fits your budget.
Every platform might have the same goal, which is to increase targeted traffic to your site, but each one uses different techniques. It is up to you to judge which one you're comfortable with using, whether that means being more hands-on or letting a programmatic advertising algorithm do the work for you.
When it comes to choosing a SEM platform, there is no wrong or right. But putting in the time to research available tools will certainly help you make a better decision about which works best for your brand. There's nothing quite like doing your due diligence and knowing exactly what you're paying for!