From models to movie stars and social media influencers to musicians, it's no longer unusual to see celebrities diversify their ventures into legitimate businesses. These icons have branched out to all sorts of undertakings. There are celebrity business owners with fashion labels, restaurants, hotel chains, and even production houses.
With their wide appeal, strong social media presence, and large amounts of capital, most celebrities unsurprisingly turn into entrepreneurs. However, while these stars may have a couple of advantages when building a brand, not all celebrity business endeavors are blockbusters.
Successful celebrity companies require well-thought-out, long-term business strategies. For instance, an effective marketing strategy plays a huge role in a business's success. Without a strong marketing strategy, a celebrity's business may topple its way into Hollywood's growing list of failed companies.
This article will list celebrities who've made it big in the entrepreneurial game and those who had business ventures that didn't work. What kind of business and marketing strategies did they use that helped launch their business to success? And why did some of these celebrity business pursuits fail?
Celebrities Who Shine As Successful Entrepreneurs
Numerous celebrities have built highly successful careers outside the entertainment industry. Aside from using their name, influence, and status to advertise their business, a significant part of their success is owed to groundbreaking business models, a passionate team of experts, and innovative marketing strategies.
Robert De Niro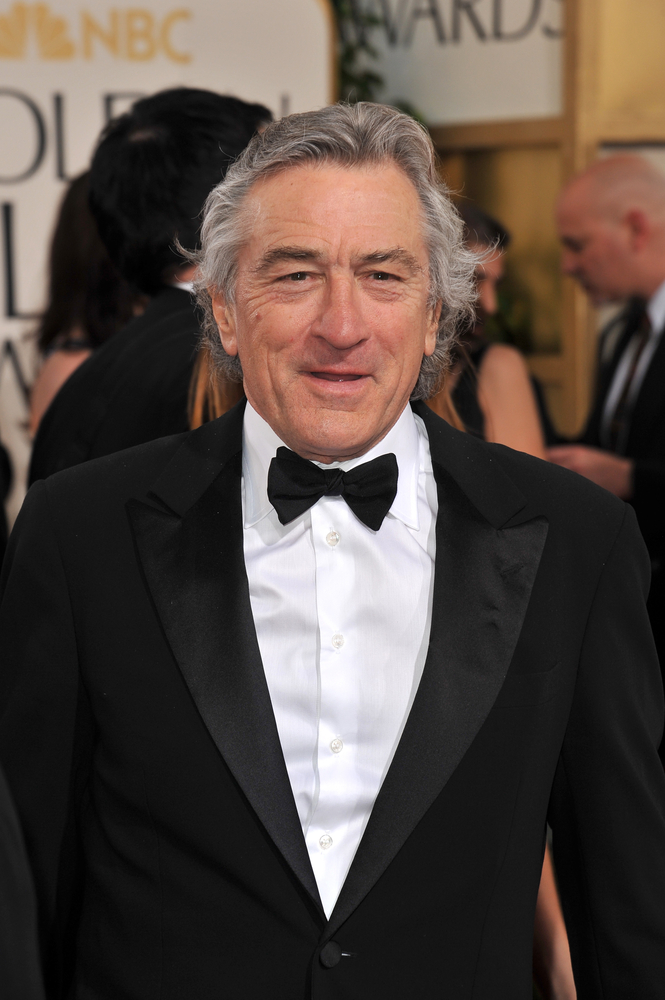 Business: Nobu Hospitality, Tribeca Grill, Locanda Verde, Tribeca Enterprises
Net Worth: $500 million
If you follow certain celebrities, you might have heard of Nobu. The high-end Japanese restaurant and hotel chain is a popular dining spot among many well-known stars like Drake, Justin Bieber, and Natalie Portman. It was founded by Robert De Niro and Chef Nobu Matsuhisa in 1994. Currently, the enterprise has 47 restaurants and 13 hotels scattered all over the world.
The "The Godfather" star also owns the fine dining restaurant Tribeca Grill, Italian restaurant Locanda Verde, and media company Tribeca Enterprises. All of De Niro's business ventures have an estimated combined annual revenue of $61.3M.
The hotel and restaurant industry is a very saturated market. With Nobu, the brand entered the industry with "an upside-down business model." CEO of Nobu Hotels, Trevor Horwell, shared to Forbes, "We are first led by food and beverage. We know that many hotels in the world have incredible rooms, lobbies, etc., but they don't all have exceptional destination dining as part of their offering."
Nobu Hospitality delivers top-notch experiences to all their hotels and restaurants. They ensure that these experiences are translated over to their potential customers by utilizing their social media channels. By producing high-quality and consistent content on social media, people become more aware of the luxury service Nobu provides.
Rihanna
bout to be in my ULTA bag!!

Dats right, I can finally confirm that @fentybeauty is officially joining the @ultabeauty fam!!
March 6th pic.twitter.com/IGCYmafhOB

— Rihanna (@rihanna) February 17, 2022
Business: Fenty Beauty, Savage x Fenty
Net Worth: $1.7 billion
Aside from being a singer and an actress, Rihanna is also a billionaire business mogul. According to Forbes, Rihanna is now "the wealthiest female musician in the world and second only to Oprah Winfrey as the richest female entertainer." She didn't reach her billionaire status solely from her chart-topping records and blockbuster movies; it's thanks to her beauty and lingerie company.
The make-up line Fenty Beauty is worth at least $2.8B, and Rihanna owns 50% of the company, which means her share is estimated at $1.4B. Meanwhile, her Savage x Fenty lingerie label is worth an estimated $270M.
Fenty, both the beauty and lingerie line, is the brand that represents everyone, people of all ethnicities, skin colors, genders, and sizes. From day one, the brand established that it caters to a diverse customer base.
Fenty uses social media to connect with customers and highlight their products and values. You'll see authentic product videos, user-generated content, Twitter memes, and other organic and unforced content on their accounts, which resonates with their young target demographic.
Since Fenty aims to connect with real people, its non-corporate brand presence shows that they understand you, strengthening the consumer-brand relationship and increasing sales.
Kylie Jenner
? @kyliecosmetics pic.twitter.com/xrHGIzsv8i

— Kylie Jenner (@KylieJenner) October 19, 2021
Business: Kylie Cosmetics, Kylie Skin, Kendall + Kylie clothing line
Net Worth: $700 million
In 2019, Forbes named Kylie Jenner—at 21 years old—the youngest-ever self-made billionaire. The reality TV star launched the wildly popular lip kit brand Kylie Cosmetics in 2015. Within a year of launching, the company accumulated $307M in sales.
In just three years, Jenner's highly influential status, combined with a great product and super-solid social media marketing strategies, helped her brand grow into a $900M business. Her content marketing strategy essentially includes tapping into the right audience and producing relatable and high-quality content like YouTube video make-up tutorials that are useful, unique, and personal.
After creating helpful content, Jenner shares it with her millions of followers and gets her content syndicated everywhere. Her content creates more buzz because it's also shared across different websites and platforms.
Lastly, she creates urgency based on scarcity. Kylie Cosmetics products are either sold out or recently restocked, so sharing that with her customers will urge them to get their hands on the products sooner. This is a strategy she has done during her first launch and has stuck to since.
In January 2019, Jenner sold 51% of Kylie Cosmetics to Coty, Inc., but remains in charge of the brand's marketing and creative efforts.
Oprah Winfrey
#OprahsFavoriteThings started in 1996 with a set of pajamas that I loved so much that I just wanted to share them with my entire studio audience—and here we are, 25 years later! pic.twitter.com/kj5QARYovd

— Oprah Winfrey (@Oprah) November 1, 2021
Business: Harpo Productions, Oprah Winfrey Network
Net Worth: $3.5 billion
For 25 years, Oprah Winfrey has hosted her own talk show, The Oprah Winfrey Show. When it ended in 2011, she launched her TV channel, the Oprah Winfrey Network (OWN). In 2020, Discovery Inc. took 95% of OWN, leaving Oprah with only a 5% stake in the company but remains the channel's CEO and chief creative officer.
Time Magazine has named Oprah as one of the "Most Influential People" in the world at least nine times over the years. As one of the world's most powerful and influential women, you may be wondering what her marketing secret is.
Her personal branding is rooted in empathy. Personal branding isn't only visual appearances; it also includes your personality, beliefs, and values. Good personal branding blurs the line between your brand and personality. With Oprah, her strongest personality feature is empathy, which people love and makes her stand out.
You can see and feel empathy from how she speaks, chooses her words, and uses body language. She makes everyone feel connected, which in turn helps her tell others' stories. Personal branding is storytelling, making people feel less alone, heard, and understood. Nowadays, people buy people, not brands. Audiences will gravitate toward your brand if it feels authentic and relatable.
Ryan Reynolds
Steps to building a business empire include wearing glasses, sitting on stools, and taking black-and-white photos for @WSJMag. @MaximumEffort pic.twitter.com/k3grCcu3fk

— Ryan Reynolds (@VancityReynolds) October 28, 2021
Business: Aviation American Gin, Mint Mobile
Net Worth: $150 million
Ryan Reynolds is known as the witty and charismatic actor who plays the starring role in the movie Deadpool. Aside from being one of the highest-paid actors in Hollywood, he's also a film producer and celebrity entrepreneur. In 2018, Reynolds bought a stake in the liquor brand company Aviation American Gin. He's also a co-owner of Mint Mobile, an American telecommunications company.
Reynolds is the brain behind his brand's most successful ads. He was a finalist for B2C Content Marketer of the Year in the 2019 Content Marketing Awards. With little to no marketing experience, how did he get there?
In his brands' marketing campaigns, Reynolds uses authenticity. He naturally showcases his humor in ad campaigns and brand communications through tweets and email auto-responses. According to humorist and professor Dr. James Barry, humor in content marketing offers huge potential in B2B and B2C companies.
The right kind of humor helps engage with your audience and build strong and meaningful relationships with them. Barry shares, "A brand has to entertain and connect the joke to their brand image. They're using laughter to leverage brand familiarity." He adds that by adding humor to your content, you're also building your brand authority, "You know the industry so well that you can joke about it."
Celebrity Business Ventures That Flopped
As established earlier, fame and fortune aren't enough to carry out a business venture successfully. You need to have your heart in it and some effective business/marketing strategies in play. The celebrity businesses below can serve as a cautionary tale and give you insight into what you shouldn't do with your brand.
Steven Spielberg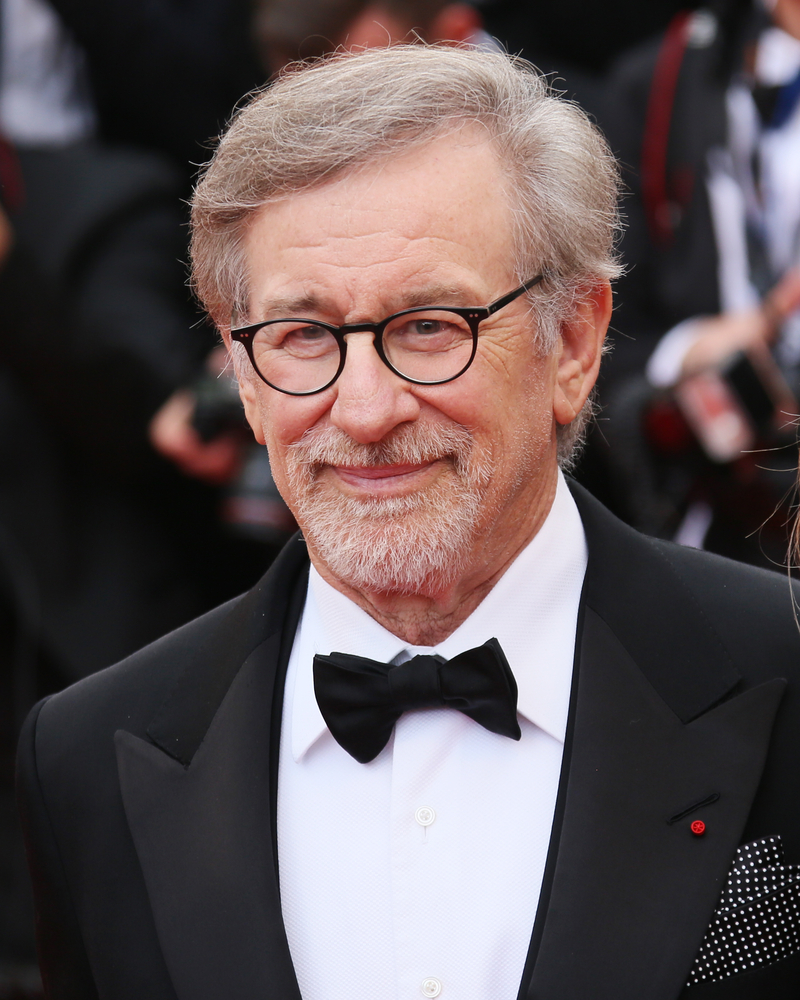 Business: Dive! Restaurant
Steven Spielberg may be one of Hollywood's most successful directors, but it doesn't mean that all his ideas are award-winning. In the mid-1990s, Spielberg and Dreamworks CEO Jeff Katzenberg opened a submarine-themed restaurant called Dive! It had two locations, one in Los Angeles and the other in Las Vegas. The California location reportedly cost $7M to build.
The restaurant's building was in the shape of a submarine, and every 30-45 minutes, blaring sirens would ring, signaling that the restaurant would be simulating a submersion. Also, the menu followed the theme, with "sub-lime desserts," "substantial salads," and submarine sandwiches.
The two Dive! branches showed early success, but profits took a dive as traffic faltered and merchandise sales dropped as time went on. Both restaurants closed in 1999 and early 2000s.
With Dive!, Spielberg's fascination with undersea exploration overshadowed the business and forgot about the customer experience. Themed restaurants are a cool concept that can attract many tourists, but if the overall experience is low to average, repeat customers will be difficult to obtain.
Some reviews noted that the restaurant overcooked the food and the sauces were nothing special. Additionally, the environment gave a sensory overload that made young children too anxious to finish their meals.
Lesson to Learn: Customer experience should be your priority. Going into a business venture with just your passions in mind isn't going to cut it in the entrepreneurial industry. You also have to be customer-centric and come up with ideas that will improve their experience.
Blake Lively
Well, at least it's not a celebrity alcohol? Meet @BettyBuzz mixers pic.twitter.com/PkA0QiZxnp

— Blake Lively (@blakelively) September 23, 2021
Business: Preserve
Blake Lively is best known for her six-season performance on the hit show Gossip Girl, where she played Serena Van Der Woodsen—New York's "it girl." It seemed that Lively wanted to translate that lifestyle into real life as she made an effort to become a millennial Martha Stewart by launching Preserve, a lifestyle e-commerce site, in 2014.
The site was infamous for its over-the-top writing style and overpriced artisanal products. According to Lively, the reason why they had to close it down was that "it never caught up to its original mission: It's not making a difference in people's lives, whether superficially or in a meaningful way."
There are also other reasons why the site folded, like how celebrity lifestyle brands are already oversaturated. Unless you're doing something different or innovative, people can get bored quickly.
Additionally, Preserve was accused as tone-deaf. The site had an Antebellum period-themed photoshoot that romanticized the era when rich white women were slave owners. As soon as Lively launched the campaign, people were outraged.
Lesson to Learn: Be in touch with your audience. In a millennial market, following trends isn't enough. You should also be sensitive to the political climate. Understanding your customers will guide you through your marketing campaigns and help you avoid PR nightmares.
Pharrell Williams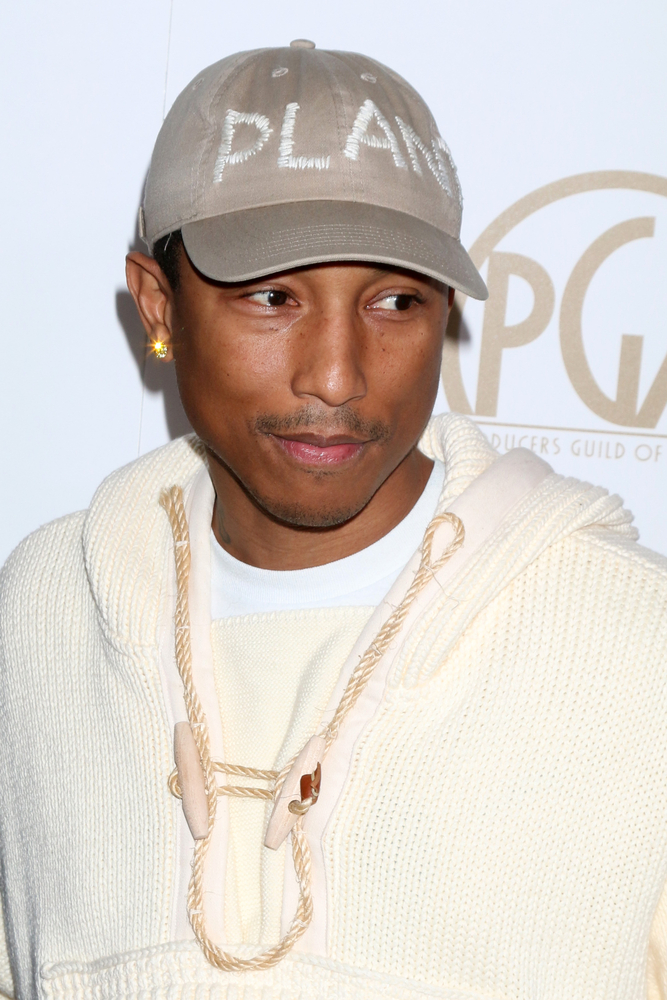 Business: Qream with a Q
Pharell Williams is the music magnate behind the chart-topping hits 'Happy' and 'Blurred Lines.' However, venturing outside music may not be his strong suit. In 2010, he launched Qream with a Q, a liqueur brand for women to "reward themselves deliciously." Unfortunately, distributor Diageo pulled it off the market a little over a year in production due to poor sales.
Williams blamed Diageo for the company's failure and sued for $5M. He claims that the distributor wasn't marketing Qream as he intended the product to be. In Williams' eyes, Qream was supposed to be a "high-end leisure class" drink, but it was marketed as a party and club drink.
Lesson to Learn: Discuss with your team. By being more involved with the brand, you can ensure that all marketing campaigns and strategies align with your vision. If there's misalignment with your marketing efforts, how will it be successful?
Marketing Matters.
It's easy to think that celebrities have the upper hand in launching businesses, with their influence and connections in tow. But, as proven above, a star's name tied with a brand isn't enough to sustain a business.
Marketing plays a vital role in a business's success. The right strategies, campaigns, and initiatives will effectively hit your target audience and connect with your market. When your marketing efforts are strong, you establish yourself as a brand authority and gain your customers' trust, making you their go-to brand.
To help strengthen and sustain your brand for years to come, consult with experts from a digital marketing agency like Spiralytics. We know the tips and tricks on how your business can avoid a miserable failure and meet the success you dream of.