All companies should be prepared and ready to deal with possible PR crises, because they can damage a brands image and reputation. No matter how big a company is or how popular they are, complaints are inevitable. At some point in time, you'll eventually come across bashers or customers who aren't pleased with their experience.
For starters, you'll need a social media crisis management plan to avoid making any issues bigger. But you should first be able to identify the crisis.
Here are a few examples of social media crises and how you can deal with them:
6 Bad Examples of Social Media Crisis Management
Whether it's intended or not, ideas that don't exactly align with your audience may cause a stir. Big companies with established reputations in their industries are no exception to the rule. Here's a list of social media fumbles you'll want to keep in mind and avoid.
1. Multi-Channel Crisis
A multi-channel crisis is when the public is affected by what your brand posts. It could be that they are offended by or disagree with what you've published. One of the most dangerous crises a brand can experience is a multi-channel crisis because it can go viral immediately and attract a huge amount of negative publicity in a short span of time if left unchecked.
H&M Racially Tone Deaf Campaigns
An example of multi-channel crisis is an incident that happened in January 2018, with the clothing retailer H&M. A black child was modelling a hooded top with the words "Coolest Monkey in the Jungle." The public was outraged by this, and many people were deeply offended. Even celebrities were reacting and tweeting about how they would refuse to work with the brand in the future. H&M ended up taking down the image and publicly apologizing about the incident.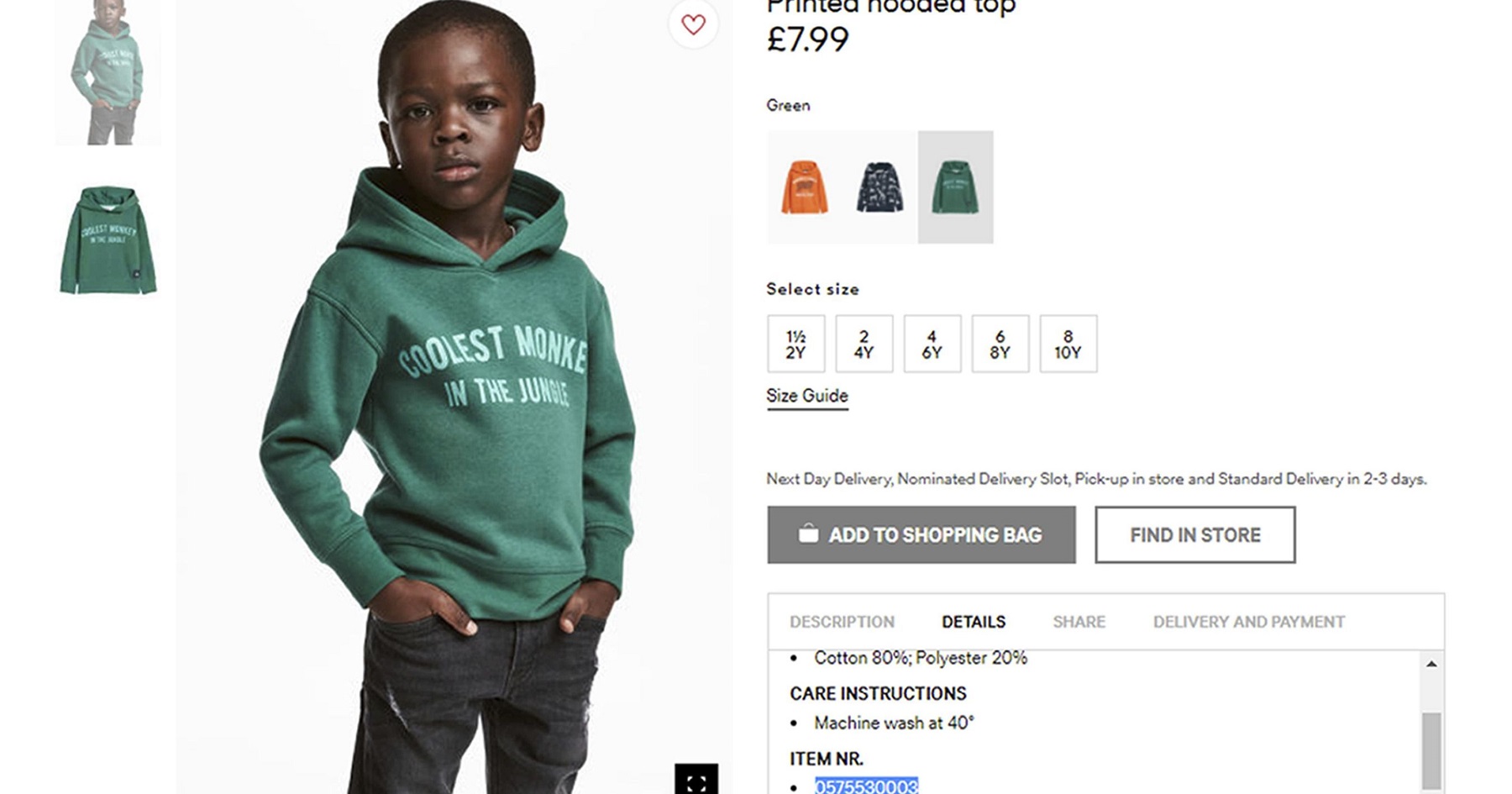 Brands should be sensitive, considerate and careful when advertising and promoting their products or services, so as not to discriminate against minority groups. This particular example really made H&M's audience rethink whether they should continue patronizing the brand.
In this kind of crisis, you should acknowledge the situation by apologizing to the public immediately. It's always better to release a concise message before other influencers, journalists or media get in the way. Own up to what you did and assure everyone that it won't happen again.
Let them know you will make sure all upcoming content will be evaluated thoroughly to avoid these types of situations. Make sure you are open for further questions. Be prepared to answer the who, what, where, when and why after you've released your statement.
IHOP Temporary Rebranding
Another brand that took advertising to the next level is IHOP. They flipped from IHOP to IHOB, literally from pancakes to burgers, as part of their 60th anniversary and new product introduction campaign. IHOP is known for being a house of pancakes, so when they decided to release the IHOB announcement teaser, people proceeded to fill in the lines on what it is about. Here is what the brand released in social media:
For 60 pancakin' years, we've been IHOP. Now, we're flippin' our name to IHOb. Find out what it could b on 6.11.18. #IHOb pic.twitter.com/evSxKV3QmT

— IHOP (@IHOP) June 4, 2018
The internet reacted in different ways, some thought that it was humorous, and some took it seriously. Brands like Wendy's, Netflix, and Burger King even joined the trend.
Not really afraid of the burgers from a place that decided pancakes were too hard.

— Wendy's (@Wendys) June 11, 2018
brb changing my name to Netflib

— Netflix (@netflix) June 11, 2018
These are all funny, but some users failed to notice the small note in their announcement that it's only a temporary change, which resulted in receiving negative feedback from its patrons. Marketers said that this stunt was a risk for the company.
Thankfully, IHOP handled it well by humorously interacting with users, which aligns with their brand and social media personality. They even created a "bancake list" for users who are against the IHOB stunt; you could only be removed from the list when you tweeted something nice.
The blan was to get beople talking about our new burgers. And it worked. Look at us, two silly pancakes talkin' about burgers.

— IHOP (@IHOP) July 9, 2018
After officially launching the new burgers online, they eventually went back to the original IHOP name, and according to the brand, the campaign worked great since they got users to talk about the new offering.
ABS-CBN News Premature Announcement
A known media outlet in the Philippines mistakenly published a draft-card announcing a city-wide lockdown prior to the press conference of the president. The post alarmed the citizen caused panic; the media outlet immediately took down the post and released a statement regarding the matter.
During a nation-wide crisis, news outlets and publications must be wary of the information that they publish online. News publications are one of the first sources of information and are trusted by the general public. Sure, it is best to have graphics and copy on standby, but mistakenly clicking the publish button is definitely something that could be avoided. Immediate resolution to the issue must be put into place as soon as possible to avoid further miscommunication and harm to the brand's credibility.
Burberry Riz Ahmed for Dev Patel Mix Up
Working in fashion means that you must have good fashion industry knowledge and, of course, know the names of celebrities walking down the red carpet. In 2017, the British luxury fashion house Burberry committed a mistake of confusing Dev Patel for Riz Ahmed, creating a buzz online.
Burberry confused Riz Ahmed for Dev Patel and everyone's pretty done with this https://t.co/RpKnEEvR77 pic.twitter.com/AEaJsNZ8i4

— BuzzFeed (@BuzzFeed) February 13, 2017
Burberry promptly deleted the post and replaced it with the correct image. Despite acting swiftly, fans were able to pick up the mistake and called out the brand. Different news publications were able to get a hold of Burberry's spokesperson and said:
"We apologise unreservedly for the incorrectly titled pictures of Dev Patel and Riz Ahmed posted late last night. This was a mistake that should not have happened and was corrected immediately. We have apologised directly to Dev and Riz. We are checking our processes to make sure this doesn't happen again." – Burberry Spokesperson
Mistakes like this must be avoided at all costs. Sure, real-time publishing is essential to events like this, but make sure to polish your process to prevent unnecessary slips.
2. Emerging Crisis
An emerging crisis can and must be anticipated and be minimized at an early stage. Prospects who have no previous experience with your brand may be turned off. Existing customers, on the other hand, who had a positive experience with you in the past, may even question if they should repurchase or use your service again. Not addressing their concerns is like giving them a push to try your competitors' products rather than encouraging them to stay loyal to your brand.
Cebu Pacific Check-in Complaint
Complaints by customers are nearly always expressed on social media. Brands must watch out for these so that the issues don't escalate quickly, or at all. This means you need to monitor your social media accounts as well as check for any brand mentions several times a day.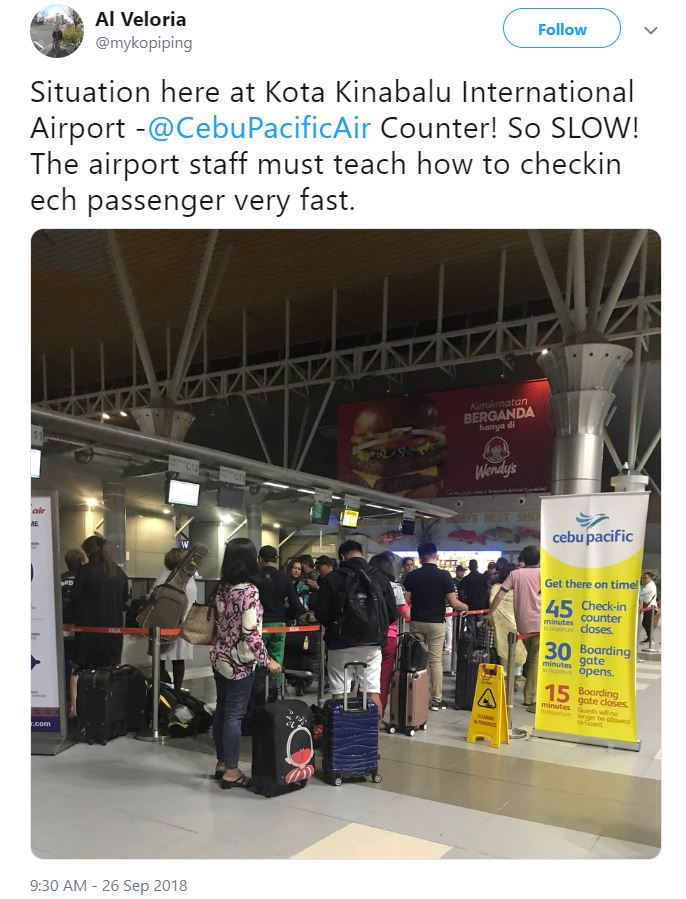 It's a good idea to create a script or discuss how you can reply to customer queries and complaints. This way, you'll know what to do and can act swiftly when the situation arises, preventing the issue from spreading further. Remember that posts can easily be shared or retweeted for more people to see, so time is of the essence.
In an emerging crisis, prospects who have no previous experience with your brand may be turned off. Existing customers, on the other hand, who had a positive experience with you in the past, may even question if they should repurchase or use your service again. Not addressing their concerns is like giving them a push to try your competitors' products rather than encouraging them to stay loyal to your brand.
3. Industry-Adjacent Crisis
An Industry-Adjacent crisis occurs when a vendor or competitor is experiencing a social media crisis. Monitoring this kind of situation gives you a head start on how to deal with a similar potential disaster in the future.
Jojo Maman Bebe Rant Against Pre-Loved Buy and Sell Group
One case of this would be the UK-based baby clothes retailer, JoJo Maman Bebe. Their products were too pricey for most of their customers, so a group emerged on social media called JoJo Maman Bebe Pre-Loved Buy and Sell.
The group gained more than 20,000 followers, which bothered the original brand. The Pre-Loved Buy and Sell group were selling the same products, but for a cheaper price. The original brand released an angry statement against the group complaining about why customers would buy second-hand goods. This statement was written by the brand accountant. It was said to be "incredibly rude," "snotty," and was even called an "epic PR fail."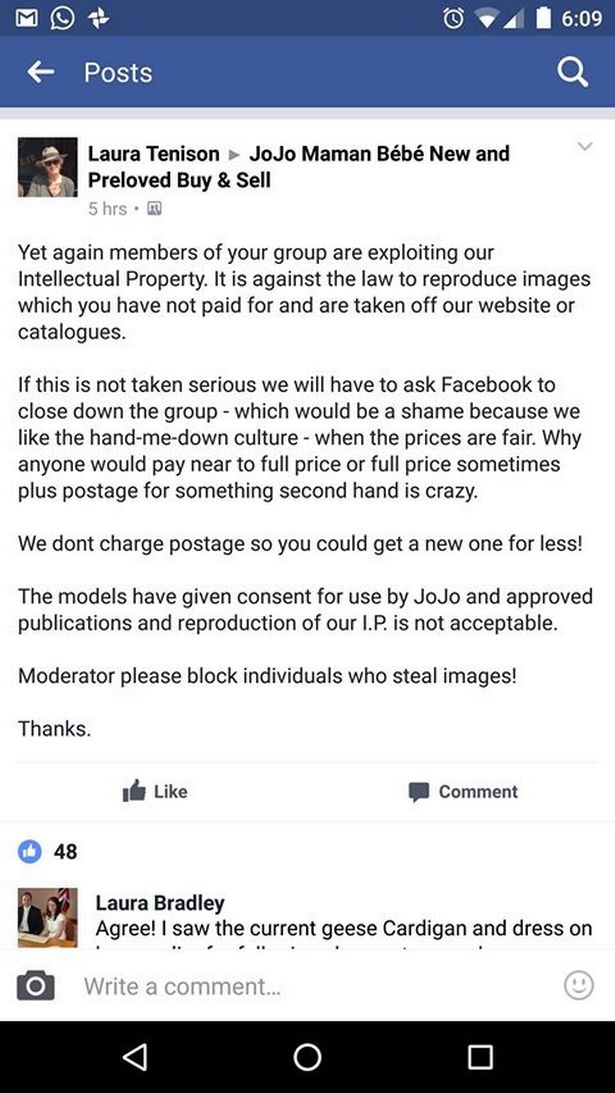 Brands should be aware that personal messages should not be released in the name of the company. The brand itself should address the situation rather than individual employees. Also, employees, no matter how high or low up in the corporate ladder, represent the brand. Ranting about issues on their personal social media accounts is unprofessional and potentially harmful to the organization's image.
It can seem as if the brand is hiding from and evading the situation. This should have been dealt with in a better manner by approaching the owner of the group and settling things between them. You should generally avoid anything that can spark criticism about the way you handle things.
4. Misinformation and Fake News
Getting fake news from various sources is inevitable. Especially in the age of social media, a post can go viral in one just one click. Hence, we must all be responsible in sharing information online and be accountable enough to debunk rumors or fake news. Here are some examples and how to fix it with the correct information.
Olive Garden [Not] Funding Trump's 2020 Campaign
A popular casual dining restaurant in the United States was allegedly donating funds to a presidential candidate in 2019, upsetting most of its loyal customers. Twitter users took it up a notch by making #BoycottOliveGarden be one of the trending topics on the micro-blogging website, creating more buzz about the issue. The restaurant was quick to debunk the rumor by responding directly to several users using the same script.
We don't know where this information came from, but it is incorrect. Our company does not donate to presidential candidates.

— Olive Garden (@olivegarden) August 26, 2019
The restaurant could have handled it differently by posting a statement addressing the rumors, preferably coming from one of the high-ranking executives of Olive Garden. Using that tactic would probably have ended the whole issue in just one post.
Mandalay Bay Vegas Shooting
Some people might post fake news to spark attention (or tension). The old school troll will do whatever it takes to gain more followers or likes. They want to be famous so they might try to post irrelevant, spam, abusive, or threatening content to further their agenda.
Avoid trolls at all costs. Delete their posts and block them right away. Engaging with them is basically fanning the flames, so ignore them and don't allow them to spread their negativity. Of course, you should always do a little digging through each case to find out the truth before deeming anyone a troll. Choosing the wrong situation to expose a troll might just backfire and make the situation worse.
5. Social Media Activism
MAC Responds to Pamela Anderson
A more difficult crisis to deal with are activists. You can get two types of activists, the single cause activists and the larger groups. Single cause activists aim to make changes in the community. Similar to trolls, they leave comments in Facebook groups. Depending on the situation, you can decide if you should reply to their post or ignore them entirely. But first, do some research on the person behind the comment or post.
In 2015, Pamela Anderson (a member of People for the Ethical Treatment of Animals and a former MAC spokesperson) wrote a letter to tell MAC to remove their products from the Chinese Market. China is known to test products on animals in cruel ways, which end up harming them.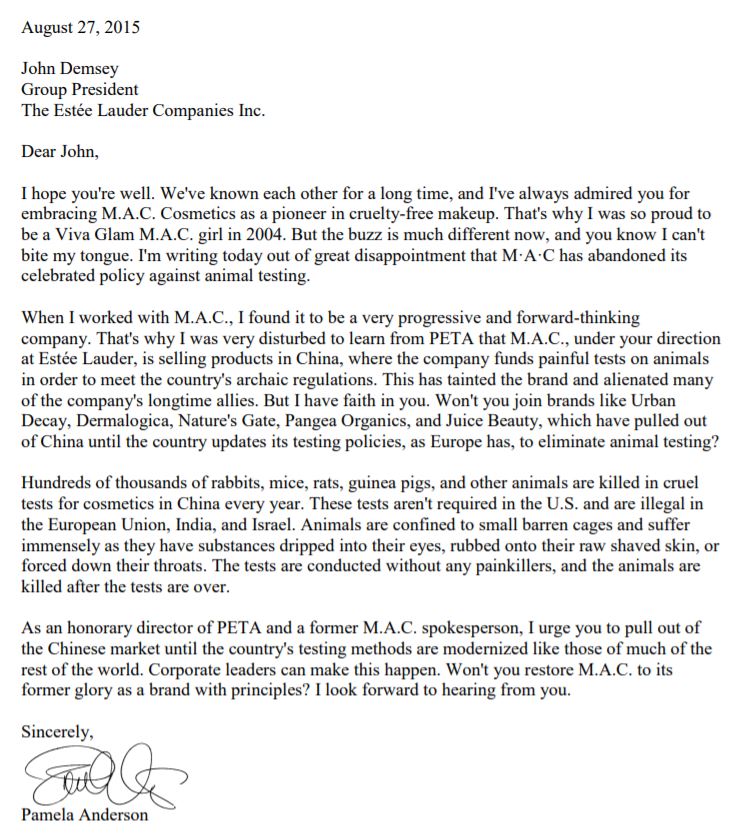 The letter was released online for everyone to see, where many activists who were against animal testing made their anger known. But MAC dealt with this situation by explaining that it was required by the law in China that products must be tested on animals. China requires animal testing and MAC must comply to their laws. However, they assured everyone that they themselves are against animal testing.
The larger groups of activists can be a bigger threat to your brand. They come prepared and have everything planned out, making it hard to defend against them (but not impossible). So, the best way to overcome them is to talk to them "offline" to find out what your brand can do to help their cause or at least appease them. There may be a reason why they're targeting you in the first place, so it's best to be socially responsible.
NutriAsia Workers Rights
A popular brand well-known in the Philippines called NutriAsia, had an alarming issue in 2018. Probationary employees rallied and spoke up about how they were being mistreated (underpaid and forced to work extra hours). However, when they asked to become regularized employees, they were refused.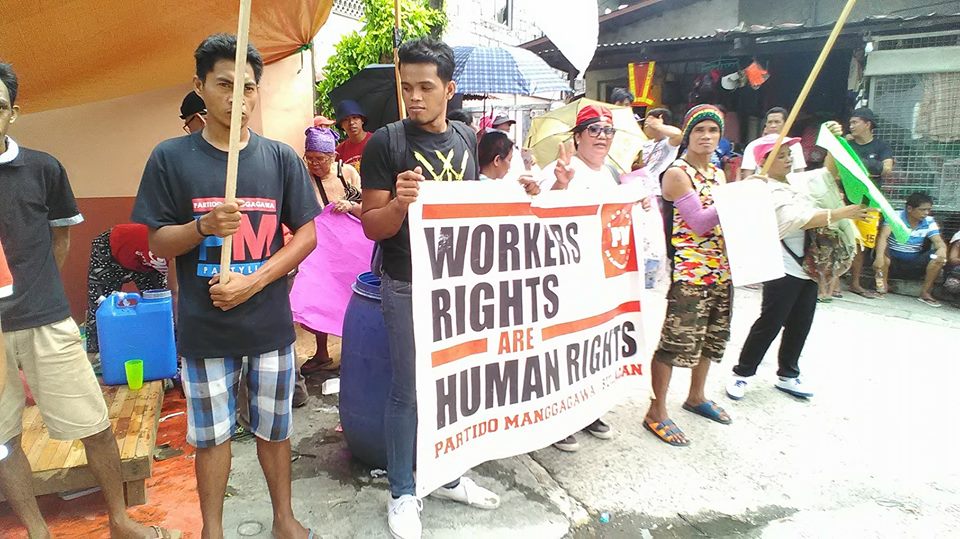 As the issue spread on social media, activists tried slamming NutriAsia. One of the groups, Karapatan, released a statement saying: "The workers' assertion and strike is just. We call on everyone to stand in solidarity with the workers of NutriAsia and demand accountability from the company and the PNP who instigated the entire ordeal. We also call for the immediate release of the 19 arrested individuals. We likewise challenge the Duterte regime to follow through on its pronouncements and end contractualization in all of its forms."
In this example, we can see that activists fought for what they believed in. They tried to help employees in any way that they could. Even netizens got involved and tried to encourage as many people as they could to boycott the products of NutriAsia.
A situation like this is extremely difficult to deal with. You will have to be careful with the statements you choose to release and what actions you take next. Understand that your brand is under the microscope at this point and every statement you release to the public will be under heavy scrutiny.
The wisest way to deal with a social crisis is to make sure nothing like this ever happens again. In order to reposition your brand, you might have to run a few human resource PR campaigns that promote employee goodwill within the company.
6. Handling Celebrities and Influencers
Journalists, celebrities, experts, and social media influencers are people your brand should watch out for. They can be similar to activists in a way that they will fight for a specific cause, but in this case, they bring their fans/followers with them.
You must respond to them when addressed. Not replying will almost certainly make things worse because they have a large sphere of influence in the digital world. So, you should be open to discussions and engage with influencers with an open mind. Make sure you don't try to control them or tell them what to do. Instead, allow them to voice their opinion to understand where they're coming from. Being honest and transparent may tilt the tides in your favor, turning a crisis into a potential opportunity.
Cosmopolitan Magazine Philippines Photoshopping Lili Reinhard and Camila Mendes
We all know how much celebrities have a great influence over large groups of people. A lot of fans lookup to them, copy them, and support whatever they do. Imagine if they were to say negative things about another brand. It could instantly affect your brand reputation.
For example, back in March 2018, Riverdale stars Lili Reinhard and Camila Mendes called out Cosmopolitan Philippines for photoshopping their photos. They reposted the original and the photoshopped photos on their Instagram stories showing how Cosmopolitan made it look like their waists were thinner. The two actresses expressed how they worked hard to "feel confident and comfortable" in their own bodies. So, they were disappointed that their bodies were "distorted" in the final image.
This example shows how the two actresses could relate more to the audience than the brand. The issue is sensitive to many women out there. So, influencers pointing out how the magazine photoshops and makes cover girls look skinnier than they are makes the audience open their eyes. It makes them aware that magazines photoshop and show "fake" images of female bodies rather than showing the truth. This was effectively a great endorsement gone wrong.
Influencers can be a big help to brands. Not only do you need to build the relationship with your audience but also with the right influencers because you can always help each other out. So, nurture them to make sure they are on your side if you want to effectively mitigate a PR crisis.
6 Good Social Media Crisis Response Examples To Learn From
Identifying the crisis is your first step. Next, plan to solve the problem without hurting your brand integrity further. Ensure that your response addresses your audience's concerns and is appropriately executed to avoid further backlash. Learn a thing or two from the list of good social media crisis response examples below.
1. Nike's Zion Williamson Incident
In the highly-anticipated basketball game between Duke University and the University of North Carolina, Nike's reputation as one of the most successful footwear brands was nearly destroyed. Duke's star player Zion Williamson, suffered a knee injury within the first minute of the game after his foot pushed right through his Nike PG 2.5 PE shoe, causing the shoe to 'explode.'
As the game was televised nationwide, social media users quickly reacted and blasted Nike for the incident. The spotlight shone brightly on the company and its plan to resolve the upsetting situation, not only for the fans but especially for the injured customer.
Less than 12 hours after the incident, Nike publicly acknowledged its role in the crisis and showed appropriate concern for Williamson's well-being. The company explicitly portrayed how this was an isolated incident to secure customer loyalty. Most importantly, Nike staff met with Duke officials the next day to better understand how the shoe failure happened and how it could have been prevented.
Most big companies may have waited it out, hoping the situation would blow over. But Nike's urgency and active participation in the investigation to resolve the problem show its commitment to delivering quality footwear and excellent customer service—cementing its reputation as a reliable company in the audience's mind.
Lesson: Act quickly.
2. Slack's 2-22-22 Incident
Large and complex systems like Slack, a business communication software, are armed with the latest technology to avoid disruptions and minimize system destabilization—but the chances are never zero.
During an ordinary Tuesday, February 22, 2022, a sudden increase of activity in Slack's database infrastructure blocked some customers' site access. It caused businesses that relied on the app to halt operations.
However, Slack maintained transparent communication channels with its audience throughout the ordeal. The company posted a live timeline of the incident on its website to exhibit its steps in investigating and resolving the user experiences with its app. The timeline contained brief reports of the actions taken to address concerns with timestamps. Their team resolved the issue later that evening.
After two months, Slack also provided an in-depth report on what had happened, how the company resolved it, and its learnings moving forward. The article offered technical details of every factor that triggered the incident and easy-to-understand diagrams. The company's presence and active resolution during and after the incident proved Slack's credibility as a company that learns from errors.
Lesson: Maintain transparent communication.
3. KFC's Snarky Ads
KFC believes in the popular saying, "laughter is the best medicine." The fast-food chain made headlines when 800 out of its 900 stores in the UK closed down due to chicken shortage. A chicken restaurant running out of chicken? It was a hilarious crisis caused by a recent switch to a different logistics partner.
Although the stores reopened within a few days, the incident remained the talk of the town due to the company's humorous response. An advertisement that features an empty chicken bucket with the chain's re-arranged initials to say "FCK" captured the audience and media attention.
Along with the ad is the company's public apology for the inconvenience the crisis has caused. KFC also thanked the staff who tirelessly worked to improve the situation. With this, the public will remember KFC's cheeky ads as a good social media crisis management example more than the chicken shortage crisis itself.
With that said, you should still exercise caution when it comes to using humor to lighten the situation. If you do not read the room correctly, it may result in a blowback.
Case in point: KFC Philippines tried to poke fun at homegrown favorite Jollibee for its own chicken shortage fiasco.
During the height of the crisis, KFC published an ad that prominently features "#ChickenSad" in the copy, a play on Jollibee's popular menu item, Chicken Joy. While some were amused with KFC's antics, many viewed the action akin to kicking someone when they're down—and it just so happens that that "someone" is the nation's favorite bee. The ads were quietly pulled out to avoid causing more harm.
Lesson: Defuse with humor—carefully.
4. Sephora's SZA Situation
Grammy-nominee R&B singer SZA tweeted about her racial profiling experience in a Sephora Calabasas branch. She shared that a 'Sandy Sephora' staff called security on her to make sure she wasn't stealing. It was said that the incident resulted from negative stereotypes towards darker-skinned people.
This social media crisis example bothered many customers because if a high-profile celebrity experienced racism in a Sephora store, how can they not face the same discrimination as ordinary customers?
The leading cosmetic retailer then announced that all stores would be closed on May 23 to hold diversity training for all its staff members. The company also publicly apologized to the singer through Twitter and promised to continue building an inclusive community, while the brand's Facebook page announced its new 'We Belong to Something Beautiful' campaign to promote inclusivity.
While brands can't fully control their staff's conduct, Sephora's initiative to conduct inclusivity training and initiate campaigns to promote diversity garnered praise. More than acknowledging a crisis, taking the necessary steps to prevent it from happening again shows a greater commitment to customer service.
Lesson: The best form of apology is changed behavior.
5. Chipotle's E. Coli Outbreak
Although only eight stores drew concern, Chipotle closed all of its 48 stores in Washington and Oregon after 35 cases of E. Coli were reportedly linked to the restaurant.
E. Coli is a virus that lives in the intestine of people and animals. It can cause symptoms like diarrhea and spreads through contaminated food and water—a nightmare for food service companies.
After closing its stores, Chipotle conducted environmental and food testing in the affected locations and distribution centers. The company's proactive participation in state investigations helped regain some of its customers' trust and loyalty. It then prioritized its people-over-profits mentality by removing the kitchen walls and showing the customers how their food is made with a docu-style commercial.
Making the extra effort to show how you operate to your customers can improve brand relations and loyalty. Getting them involved allows your audience to observe and understand firsthand how you resolved the crisis.
Lesson: Let the public know that you have the situation under control.
6. KitchenAid's Obama Rant
Around the same time as the 2008 U.S. elections, then-presidential candidate Barack Obama suffered a tragic loss when his grandmother died. However, KitchenAid was put on blast after an offensive joke regarding Obama's loss was tweeted from its account. The tweet says: "Obamas gma even knew it was going 2 b bad! 'She died 3 days b4 he became president'. #nbcpolitics".
The company's senior director for marketing then released a public statement via media outlets, apologizing for the tweet. It was clarified that a member of the brand's Twitter team mistakenly posted it on the company account rather than their personal profile.
Data showed that the crisis was addressed and damage-controlled in under 2.5 hours from the tweet's publishing. KitchenAid's quick initiative to take responsibility averted more likes, shares, and retweets that could've resulted in a bigger controversy.
Lesson: Address the situation—don't sweep things under the rug.
Dealing with Crisis
When you build a team, keep in mind that everyone should be aware of how to deal with the crisis. For the most part, reacting immediately to negative comments or reviews will probably make things worse. The main goal is to build and maintain a healthy relationship with your customers, so they continue to trust your brand.
Not only should you be aware of your audience, but also of influencers and activists. Your content shouldn't offend or hurt anyone, so make sure you filter what you post and be more sensitive to others.
Take note of each crisis scenario and prepare carefully, making sure everyone in the team is on the same page. Work together and create guidelines to make sure everything runs smoothly. You should also set rules on how you communicate with your customers, which can include tone and templated responses. You will also need to discuss which channel you will use to respond, whether it is replying publicly in the comment box or messaging them directly.
Be prepared to mitigate any future crises by following these tips. With the right plan in place, you'll be able to turn negative PR situations into huge growth and positioning opportunities for your brand!
At Spiralytics, one of the premier social media marketing companies in the Philippines equipped with social media and online PR experts, help you build a strong and positive digital presence and cultivate a thriving brand community that supports your goals. Contact us today!