If you're looking to grow your business' e-commerce sales, you've come to the right place! We'll show you specifically how we can grow your online sales channels. Learn more.
---
Over the last couple decades or so, e-commerce platforms have slowly crept into our daily lives. These days, online giants like Amazon and Alibaba are well-known for their great deals and convenient purchasing options. The history of e-commerce is undoubtedly an eventful one.
The Cyber Monday event was unheard of until 2005, but nowadays, it has become synonymous to the Black Friday sale—except that purchases can now be made online. It isn't surprising for similar marketing strategies targeting online shoppers to be rampant today, with the ongoing advancement of the e-commerce industry.
The third quarter of 2017 saw an increase in sales by 15.5% from a year ago, putting its total to $115 billion. Total retail sales for online shops increased 4.3%, while brick-and-mortar retail sales increased by 3.1%. (It's important to note that e-commerce also encompasses services like online bill payments)
Why E-commerce?
The quick and easy access made e-commerce the preferred way of doing business today. Compared to physical stores, an extensive product database can easily be sifted through by customers without the need to leave the house.
With massive amounts of information available—including options, competitive prices, and testimonials from other buyers—customers who shop online have virtually everything they need to make a buying decision. They can even make the purchase right away if they want to.
Businesses also benefit from taking their products online. Both large and small organizations can use e-commerce to increase exposure, reaching even international audiences through the web and search engines.
Marketing and customer support through websites, social media, and blogs are cheaper, more progressive alternatives compared to traditional paid advertising campaigns. Analytics have also made it easier to track customer preferences and deliver personalized messages.
Driving the Change
The progress of both technology and e-commerce have so far not shown any signs of slowing down, and that may be because the needs of their customers are continually changing, too. This channel for retail gave customers more bargaining power than ever, making it imperative for online businesses to truly understand consumer behavior.
Thankfully, the rise of big data has made understanding consumers much easier over the years. Online analytics tools can help marketers uncover a buyer's behavioral patterns based on what purchases they've made and what content they've consumed. The data obtained helps online businesses determine how they can best provide the products and services that consumers are looking for, as well as what platforms and channels they can use to best reach them.
The analyzed data can then be used to uncover what customers really want, need, and look for when it comes to shopping online. Once this is done, brands can apply the necessary changes to optimize the customer journey and improve buyer satisfaction.
E-commerce has come a long way and has a colorful history. This short walk on memory lane will perhaps give you an idea as to where it will take you next.
History of E-commerce: 1960–1994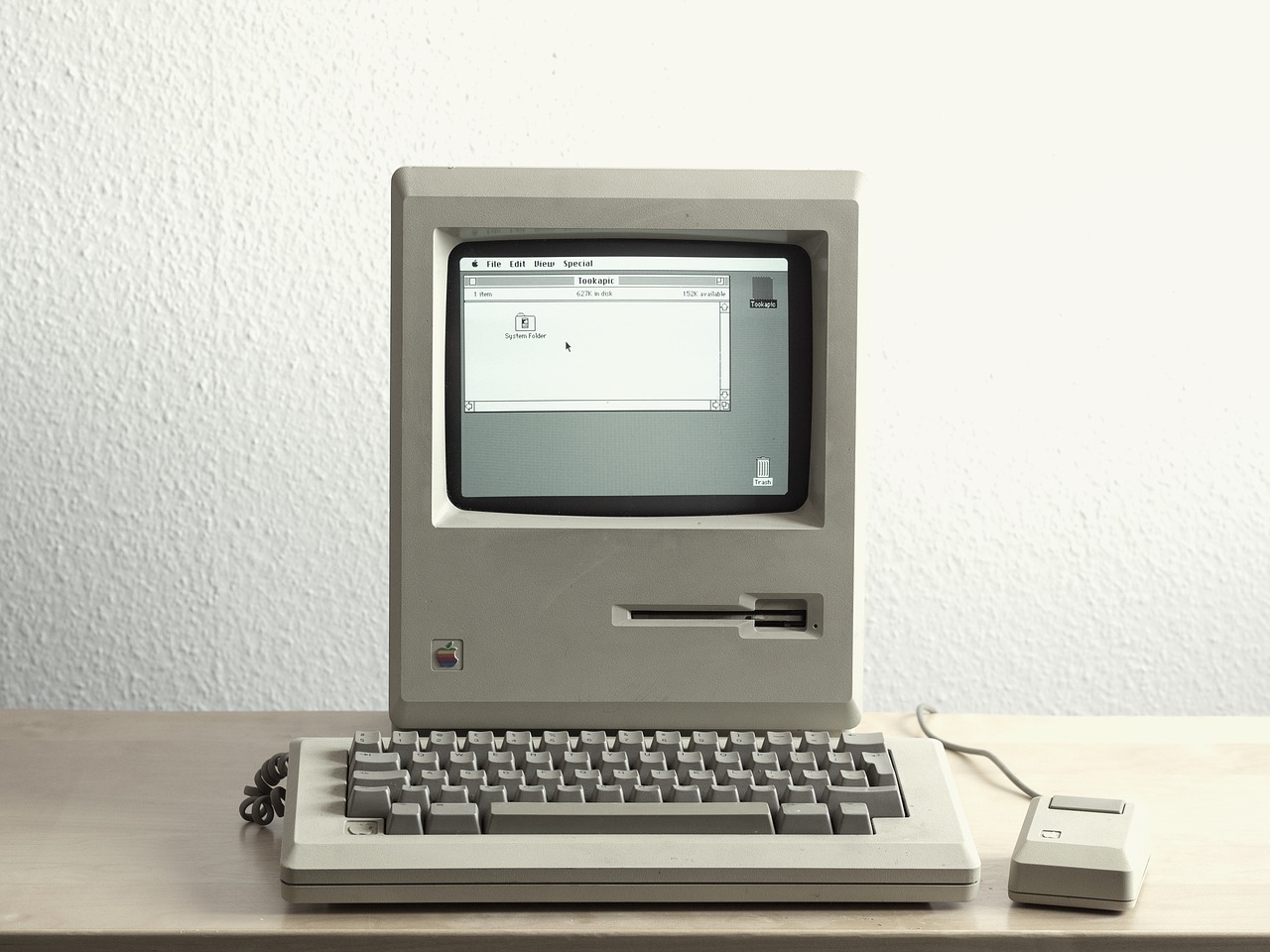 The Early Years
The history of e-commerce can be traced back to the 1960s with the development of the Electronic Data Interchange. It was supposed to replace mail and fax because it made data exchange possible through digital transfer, without the need for human intervention.
Trading partners could transmit orders, invoices, and other information using a format that met the American National Standards Institute's Accredited Standards Committee X12, the set of standards in North America. The information is further examined by a Value-Added Network, then directed to the recipient's order processing system.
Some claim that the first recorded occurrence of an online transaction was in 1972. Stanford students reportedly sold cannabis to MIT students via an Arpanet account—or the Advanced Research Projects Agency Network, a packet switching network that implemented the protocol suite TCP/IP and is said to be the forerunner of the Internet.
The Start of Something New
Not long after that, in 1979, an English inventor was credited with developing the concept of online shopping. Michael Aldrich had just finished his supermarket errands with his wife when he had the idea of hooking up their television to the supermarket to deliver the groceries.
Aldrich then connected a TV to a transaction processing computer using a telephone line, giving birth to what he called teleshopping, or shopping at a distance. This teleshopping system was marketed a year later as a B2B system, although no evidence showed that it was ever used for consumer retail.
Finally, in 1990 Tim Berners Lee and Robert Cailliau built a hypertext project called WorldWideWeb. Lee used a NeXT computer to create the first web server, as well as write the first web browser. In 1991, the web debuted as a publicly available service on the Internet. He then married the hypertext to the Internet and developed the URL, HTML, and HTTP.
Opening the Floodgates
Around this time, the world saw the first secure online purchases—with the notable ones being an order of large pizza from Pizza Hut and a Sting CD.
"The team of young cyberspace entrepreneurs celebrated what was apparently the first retail transaction made on the Internet using a readily available version of powerful data encryption software designed to guarantee privacy." – The New York Times, August 12, 1994
In 1992, one of the first e-commerce sites, Book Stacks Unlimited, was opened by Charles M. Stack. It became Books.com in 1994, and eventually became part of Barnes & Noble. In 1997, Dell became the first company to have an online sales record of $1 million.
It was also during this era when the Secure Socket Layers (SSL) encryption certificate was developed. The security protocol made by Netscape provided better security for data transmission over the Internet. The web browser would first check a site for an authentic SSL certificate to know whether to trust it or not.
This came in the heels of customer hesitations and concerns with online shopping.
Today, SSL encryption protocol is a standard for most web servers, making it a vital part of web security.
Development of Ecommerce: 1995–Present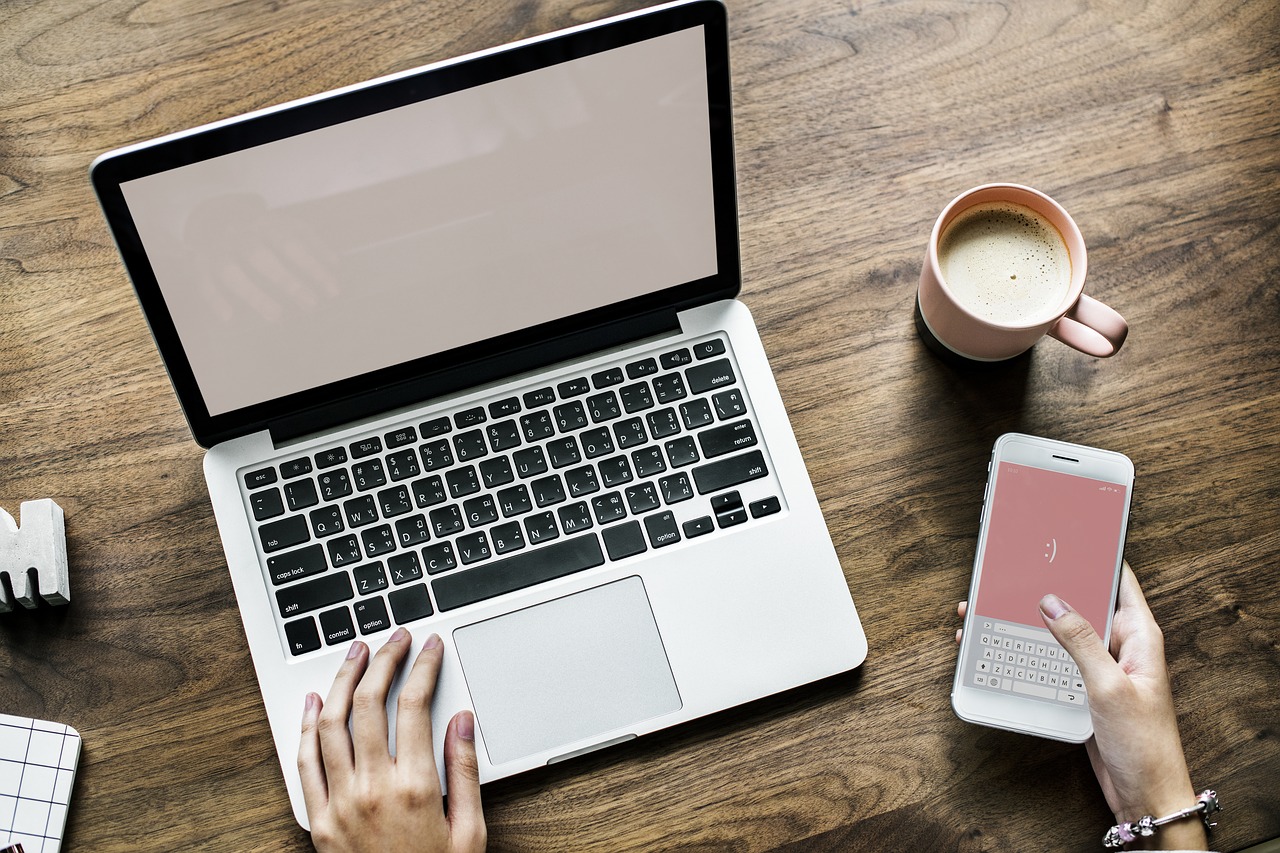 The Would-be Giants
At this point, there's no stopping e-commerce, especially with significant advancements in technology coming in hot. In 1995, two websites put online shopping on the map for good. Amazon, perhaps the most prominent online retailer today, started as an online bookstore and offered more titles compared to its offline competitors. In 2001, they launched their first mobile site.
Amazon attracts 65 million customers monthly. Before its Prime Day Sale this 2018, Amazon has been reported to have record-high share prices, with a market capitalization of $900 billion, as well as an 80% increase in stocks from a year ago.
Far from their beginnings as a bookstore, Amazon now offers DVDs, CDs, MP3 and eBook downloads, electronics, apparel, furniture, food, and toys.
The world saw the efficiency of e-commerce category pages through Amazon. But more importantly, it was the user review and rating scale that defined the website. This feature helped undecided buyers get an idea of their preferred product from existing customers. It's now considered one of the most effective social media tactics for driving sales, with reviews producing an average of 18% uplift.
eBay launched in the same year as Amazon (1995). While it also allowed online purchases, it's mainly famous for introducing online auctions. These two sites lead the way for Zappos and Victoria's Secret to enter online shopping in 1999.
Meanwhile, 1995 saw the inception of search engines starting with Yahoo!, then Google in 1998. Both now have e-commerce subsidiaries—Google Shopping and Yahoo! Auction—which goes to show the increasing focus on e-commerce as a revenue channel.
Making the Process Seamless
In 1998, PayPal made global e-commerce possible as an acquired bank that does payment processing for online sellers, auction sites, and commercial users. Customers get to send, receive, and hold funds, in 24 different currencies. Today, PayPal transactions have a 79% higher checkout conversion rate compared to non-PayPal ones.
Additional security for online transactions was applied with the creation of the Payment Card Industry Security Standards Council in 2004. The council was tasked to ensure that businesses are complying with security requirements. They also established, improved, stored, circulated, and implemented security standards for account data protection.
As mentioned, the continuing improvement in technology paved the way for better e-commerce, and in 2003, more than 20% of Americans had broadband Internet in their homes or Internet access that is faster and always on (24h) compared to dial-up.
With high-speed connections at disposal, there is now better access to online shops. According to E-Commerce Times, online sales increased by 26% that year, with Amazon alone reporting a 28% sales increase year on year. Faster internet speeds and increase penetration has facilitated product research for interested buyers, as well as the search for competitive prices and alternatives.
The Industry in 2020
The last decade saw the domination of e-commerce, not only due to better technology but also to heightened consumer interest and participation. In 2016, China pulled in around $900 billion of sales, while the US raked in more than $423 billion. The e-commerce industry earned approximately $1.915 trillion in 2016.
These trends may just be the reason for the continuing rise of the industry:
These platforms have become a very convenient choice for vendors to sell, marketers to promote, and customers to shop. It has added a layer of convenience and confidence to buyers, thanks to a range of product offerings and brands, relevant testimonials, and the ability to compare and make purchases.
There are now around 63% of sellers that are online-exclusive, with 55% of them earning a profit margin above 20%. Since 2014, large marketplace platforms like Alibaba, Flipkart, and Magento have grown around 51.7% over a three-year period.
If you've ever bought something from the Internet using only a smartphone or tablet, then you're not alone—in fact, the number of US mobile subscribers jumped in 2008, with 62% having bought a product using their devices.
M-commerce or buying and selling of products or services through handheld devices are considered one of the most vital developments in e-commerce. It has allowed users to browse for goods, compare details and prices, and shop from sites or apps using a smartphone or tablet, without the need to visit a physical store.
In 2015, mobile devices accounted for 30% of e-commerce sales, and it's expected to grow 2.58 times faster. Javelin Strategy predicts that sales will jump to $319 billion by 2020. But, you only need to listen to public opinion to know how mobile usage has dominated e-commerce in the last few years.
48% of people use mobile to look up product rating or promos
56% believes mobile shopping has helped make the buying experience more enjoyable
Aside from these benefits, mobile marketplaces have more opportunity for interactivity and engagement, mainly through push notifications.
Digital Marketing and Social Shopping
There is no better proof of consumer behavior and mobile influence on e-commerce than in marketing. Digital marketing has enabled companies to speak directly to consumers by hinging on places or apps where people are likely to be present or spending more time.
Aside from reaching a wider audience, online marketing has allowed businesses to adopt client-specific marketing and nurturing through behavioral data, as well as to have the versatility to make dynamic changes to advertising for personalization.
Online behavior is especially helpful for the young demographic who keep their mobile devices on hand. An Accenture millennial shopping study suggests that 89% of respondents believe that access to real-time product availability information would influence their shopping choices regarding which stores to go.
In addition, social networks have incorporated online purchasing on their platforms. According to Flurry, an adult spends 5 hours a day on their devices, with 50% of time spent in social, messaging, media, and entertainment apps. The amount of time consumers spend on social media includes discovering new products (43%) and buying products directly (18.2%).
Twitter has the "Buy Now" button, while Instagram just recently rolled out actionable advertisements, which is another way for customers to learn and buy products in real time.
Future of E-commerce: Predictions
The foreseen development and growth of the ecommerce industry will still rely heavily on advances in technology and a few sociocultural influences.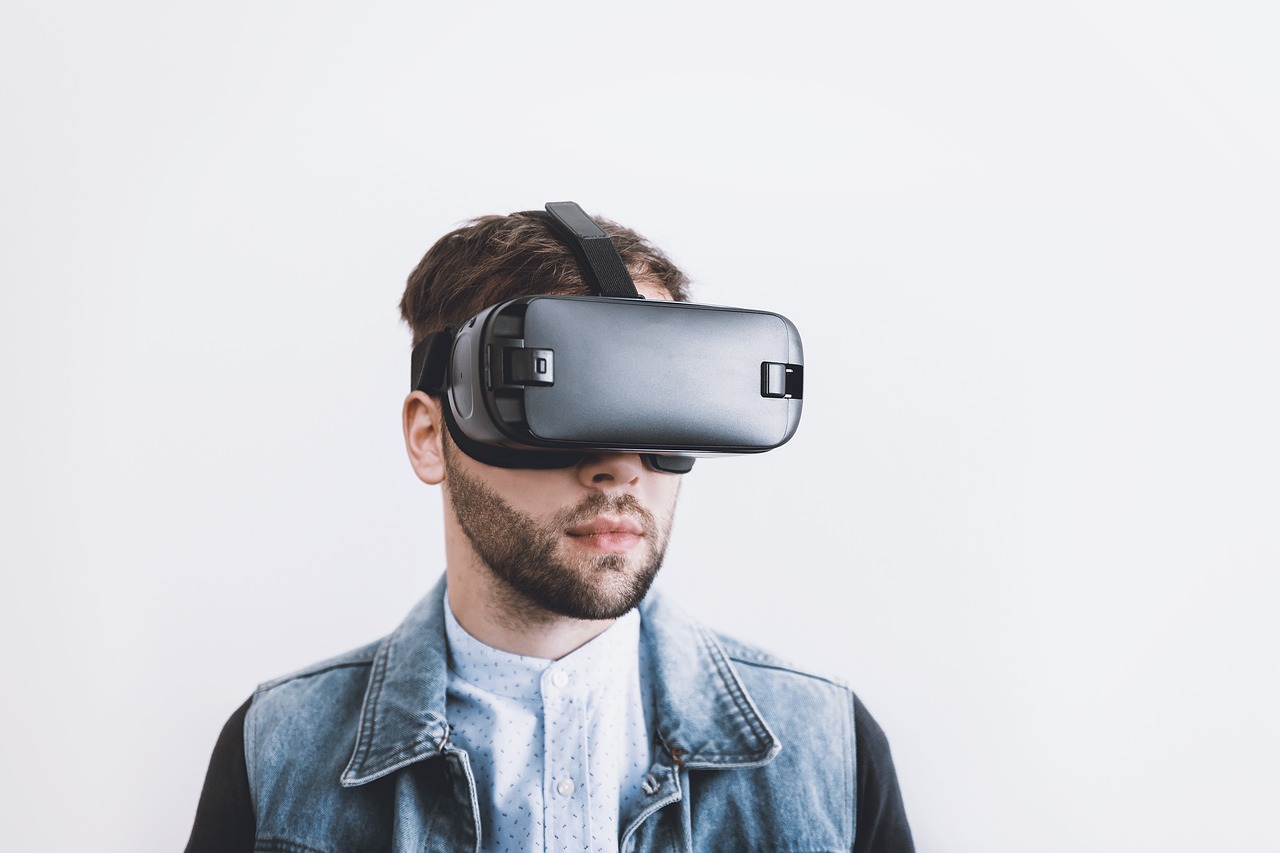 AI and Machine Learning
In a practical sense, machine learning can be used for stock management by analyzing sales and predicting when stocks should be replenished. It can also improve customer support through chatbots that can provide quick, 24/7 assistance.
E-commerce can also utilize AI by offering more relevant search results to buyers based on available information and buying patterns. Every detail available about the buyer is valuable, and the AI analysis can help provide improved customer service.
AI also gives way for more defined buyer profiles, which your marketing can tap into for more personalized audience insights. AI can analyze purchases to make suggestions that are of similar or complementary tastes.
Amazon has commented that its recommendation engine is responsible for 35% of its sales, demonstrating the benefits of machine learning to e-commerce companies. Indeed, iAI can be a strong driver for growth and customer satisfaction.
AR/VR
The mixed reality of augmented and virtual reality (AR/VR) are bound to dominate e-commerce in the future. AR and VR have changed the way customers shop by offering an immersive and interactive experience through layers of digital enhancements to give them an idea as to how a product or service will be useful in their lives.
A proper application of AR is cosmetic retail store Sephora's Virtual Artist feature. It allows users to try on their preferred makeup via an app or through the website by either choosing a model closest to their skin tone or uploading their own photo and choosing what to put on from the plethora of makeup types or brands available.
AR takes out the uncertainty one may experience from buying a cosmetic product online without seeing how it looks on their skin.
VR, meanwhile, allows consumers to visit a virtual store. In the case of eBay, with help from Australian retailer Myer, shoppers can purchase from a virtual reality department store using a VR headset.
There are virtual isles that they can view, and with only their sight or by gazing at it for a few seconds—what the company calls the "eBay Sight Search"—an item can be selected for purchase or checking. They can also move through the aisles, with the top 100 products viewable in 3D and the rest in 2D.
Cryptocurrency Payments
Digital currencies like Bitcoin are expected to be the new method of payment as they don't require an intermediary for seller and customer exchange, allowing both parties to have more control over how they do business. It also requires little to no transaction fees, as opposed to traditional payment processing where transaction fees can be much higher.
A multitude of e-commerce stores are opening up their doors to payments in the form of cryptocurrencies, and this is likely to stir a change in buying behavior.
Multi-Channel Buying
Managing multiple channels for your business can be confusing. In fact, nearly a third of retailers "lack the inventory visibility across stores, vendors, and warehouses" needed for multi-channel fulfillment.
This can be problematic, as around 86% of people have been found to shop around on at least two touchpoints or channels, which means that interest can start either offline or online, but the buying process can only continue to be tracked if it's online.
Ecommerce multi-channel campaigns are about creating a balance so as not to overwhelm your audience, and to avoid overspending on strategies to try to convert people who aren't interested to begin with. It's about knowing when and where to amplify and show restraint throughout your channels.
Taking Advantage of Content for Engagement
Different surveys and studies about content marketing have found that:
Great content is educational and entertaining, staying relevant to customers' needs; but it's tough to do it right. With consumer attention spans spreading thin, marketers now need to optimize their content to drive product interest and sales, while retaining a high quality standard.
Opportunity for B2B eCommerce
Wholesale e-commerce platforms have had an even bigger chance to flourish, with B2B e-commerce earning bigger than B2C by over $5 trillion. In 2017, Statista found that "the gross merchandise volume of B2B e-commerce transactions is projected to amount to $7.66 trillion, from $5.83 trillion in 2013." B2C, meanwhile, had projected transactions of $2.143 trillion.
B2B respondents had an average conversion rate of 10%, which is over three times higher than the 3% average of B2C respondents. This goes to show that there's a huge untapped opportunity for B2B brands that haven't opened e-commerce channels.
Let's take a look at e-commerce trends in more detail with this infographic by Subscriptionly:


Nowhere to Go but Up
The 1992 book Future Shop: How Technologies Will Change The Way We Shop And What We Buy provided insight and prediction that may be referring to e-commerce in light of consumerism. It argued that "new information technologies, combined with innovative public policies, could help consumers overcome that confusion over the complex navigation of the marketplace."
Indeed, new information and technology has helped make the entire purchasing process more seamless for both buyers and sellers and even given way for new ways to buy/sell products and services. And this continuing improvement is only going to give people more reasons to support e-commerce for years to come.