Customers keep a business alive, and marketing reels in leads that eventually turn into customers. Even the most established companies continually up their marketing ante because if you're not keeping up with the trends, your competition will simply leave you behind.
Nike, for instance, has been a leading name in athletic apparel and gear for decades. But do you see Nike's marketing slowing down? Not in the slightest. As their company expands, so does their marketing. Nike maintains a stellar social media presence through which they engage with their audience and distribute relevant and useful content.

Just last year, they produced an eight-episode web-series on YouTube called "Margot vs. Lily." Of course, the agenda is to sell their women sports-wear, but the series does that subtly: in the guise of inspiring their target market to live active lifestyles.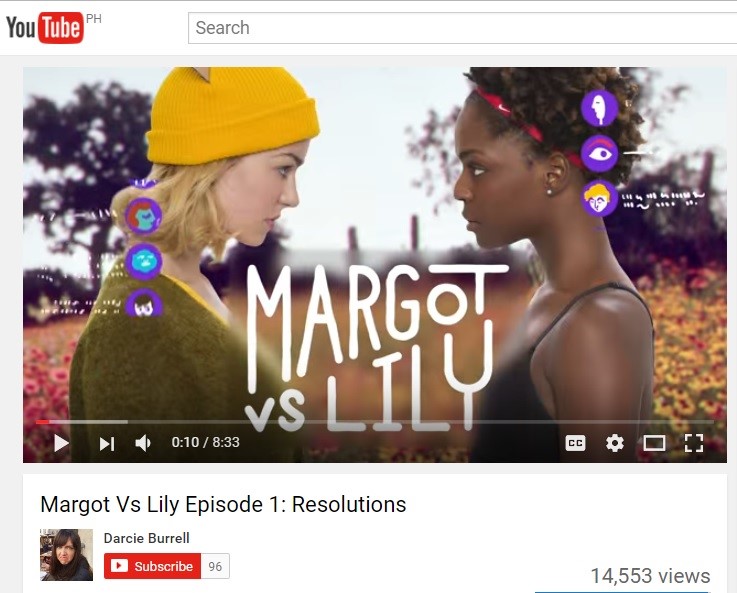 Nike's sales shot up to $30.6 billion in 2015, but you can see that they still refuse to idly sit on their laurels. With their aggressive marketing campaigns, their sales are projected to reach $50 billion in 2020.
Indeed, you can never really be doing too much marketing. Consistently rising sales is no excuse to become complacent when it comes to your marketing requirements.
If your business is rapidly growing, and you would rather have more of your people and budget focused on the operational aspects of the business, then perhaps it's time to finally enlist the help of a marketing partner than minimizing or dropping marketing efforts altogether.
Here are five other telling signs that you need to bring in a marketing partner:
1. You have an outdated notion of marketing.
The tables have turned in marketing. It's now highly-focused on inbound, and it's been like that for some time now. So, if your business still doesn't have a company website and blog, and you continue to ignore social media and other inbound marketing tactics, then it's high-time you call in a marketing partner.
Studies show that 80% of business decision makers favor getting brand information via an article series more than ads. On top of that, the average cost to generate a lead through inbound marketing, at $143, is about half the average for outbound marketing at $373.
Obviously, inbound marketing has proven to bring in better ROI in the recent years. Marketing agencies know this very well, and many of them specifically specialize in inbound marketing.
2. Your leads are leading nowhere.
When your sales isn't doing very well, you can't just blame it on your sales team. It could be that your current marketing efforts aren't producing quality leads.
Marketing agencies usually have a better and more current understanding of what strategies will work to generate leads for your business' unique circumstances. Chances are they've worked with companies like yours before. Let a marketing agency analyze your marketing performance and allow them to apply their expertise on your business. That may just lead you somewhere great!
3. Your sales are erratic.
Some months your sales are staggering, and some days they're sluggish. If this happens often and you still don't know which of your strategies are working and which aren't, then I strongly suggest that you get a marketing partner.
Let an outside party take a closer look at what you're doing. A marketing agency will study your business. They'll analyze which of your tactics are contributing to website traffic, leads, and customers. Based on the analytics, your marketing partner can lay out and execute a more refined strategy for your business. Well, the good ones will anyway.
4. You have a small marketing budget
If you have a relatively small marketing budget, outsourcing your marketing function will probably be a better idea because agencies tend to be more cost-effective.
Building an internal marketing team can get costly very fast. There are at least five positions to fill to make an effective and up-to-date marketing team. Your business could spend huge amounts on just a handful of new hires who, as a team, will still require training and development before being able to perform effectively.
You'll probably end up using a good portion of your marketing budget on just building the team. Whereas with an agency, costs may vary but you'll definitely save on overheads, which you can then allocate towards actual marketing activities that grow your brand.
5. You don't think you need more marketing
When sales surge and customers keep coming in, everyone in the company's busy. It becomes tempting to minimize marketing and focus on the more pressing aspects of your rapidly growing business such as sales and customer relations.
By all means, fortify your sales and customer relations team by sending them to trainings and refining your strategies. However, instead of minimizing marketing, how about finally calling in an agency to take the weight off your shoulders? Follow Nike's example. Just when you think you no longer need to do marketing, market more. You may also choose to hire a sports branding agency that can help you with your brand.
Conclusion
Enlist the help of a marketing agency. Leave all marketing concerns to them so that you can direct your own resources towards running a ship-shape company. This way, you'll always be reaching new prospects and generating new leads.
For your business to keep growing, it's important to have customers in the pipeline, ready and waiting for your sales team to close.
Think you're ready to hire a marketing agency? Be sure to check out our free eBook!