Link Building Helped Increase Select VoiceCom's Domain
Rating by 31.58%
Backlinks are an essential part of any website's SEO. Here's how our link-building efforts help increase Select VoiceCom's link profile and SEO performance.
increase in
domain rating
referring domains by April 2022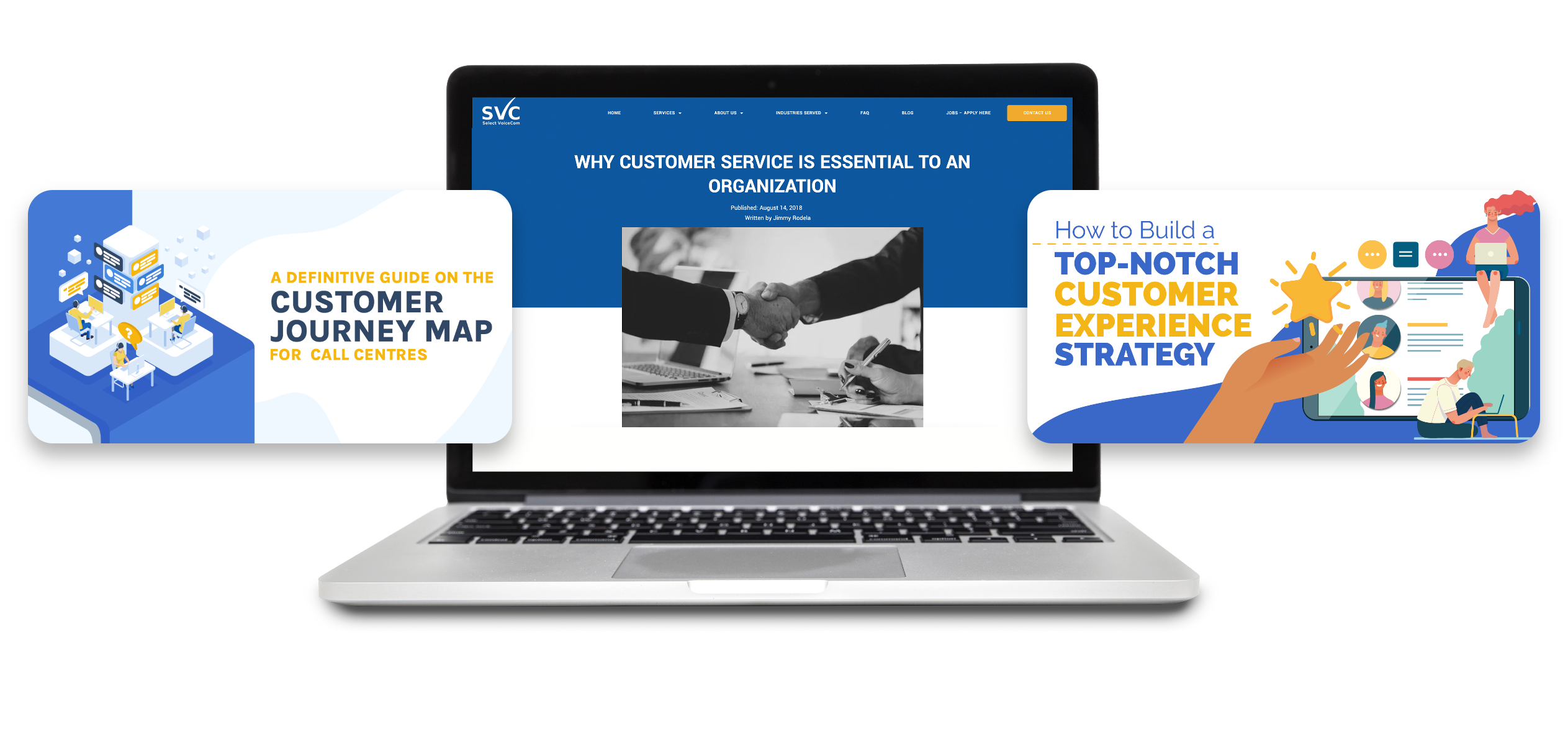 Select VoiceCom is an Australian- and American-owned company that offers affordable, reliable, and flexible outsourcing services in the Philippines. Its local headquarters is located in Cebu City, Philippines, boasting state-of-the-art facilities and housing its experienced team of business executives of varying backgrounds.
The company's commitment to providing long-term, quality service that helps scale businesses has made it an institution in the Philippine outsourcing industry.
Industry: Outsourcing
Location: Cebu, Philippines
Service Offered: Online PR
Through enlisting the help of Spiralytics in 2020, Select VoiceCom aimed to enhance their digital marketing efforts and become the top outsourcing company in the country. Spiralytics' team utilized our proven link-building strategies to launch them up targeted SERPs and increase domain authority.
Check out Select VoiceCom link-building case study to know more about the basics of modern link-building and critical factors you need to consider when building links for your website.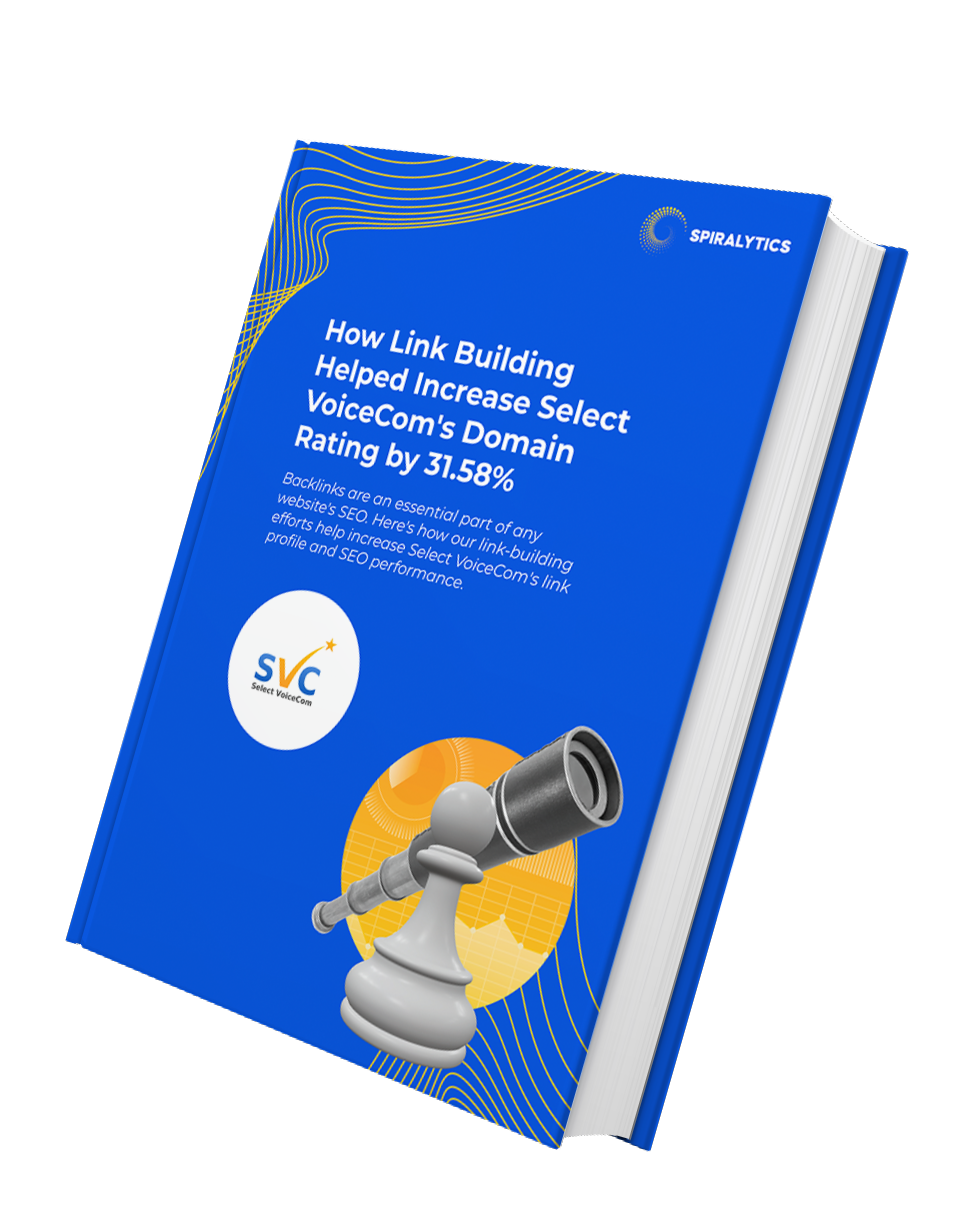 Since its website inception, Select VoiceCom has struggled to increase its referring domains, which are important in SEO performance. The outsourcing company decided to partner with Spiralytics to strengthen its link profile.
Spiralytics employed different methods to improve Select VoiceCom's link profile. The two primary strategies implemented were to 1) create relevant content for links and 2) target relevant and high-authority websites.
Spiralytics created comprehensive content like resource pages, infographics, and long-form guides to build a link catalog to high-authority websites. Guest posts were also submitted to and published on high-domain-authority websites to gain backlinks and reinforce website authority. More backlinks were built through bookmarking sites and link reclamation.
To earn local links, Spiralytics utilized directories, forums, and company profiles from the Philippines and Australia.
As a result, dofollow links now occupy a large portion of Select VoiceCom's backlink profile, while nofollow links help balance its portfolio and increase organic traffic.
Select VoiceCom's referring domains saw a massive increase of 62.07% in its first month with Spiralytics.
Our efforts from 2021 carried on to the following year, with Select VoiceCom gaining 305 referring domains by April 2022 and 11 anchor keywords from high domain authority websites.
Overall, Spiralytics significantly helped Select VoiceCom experience a significant boost from previous years, with its recent increase in domain rating and referring domains by 31.58% and 35.7%, respectively.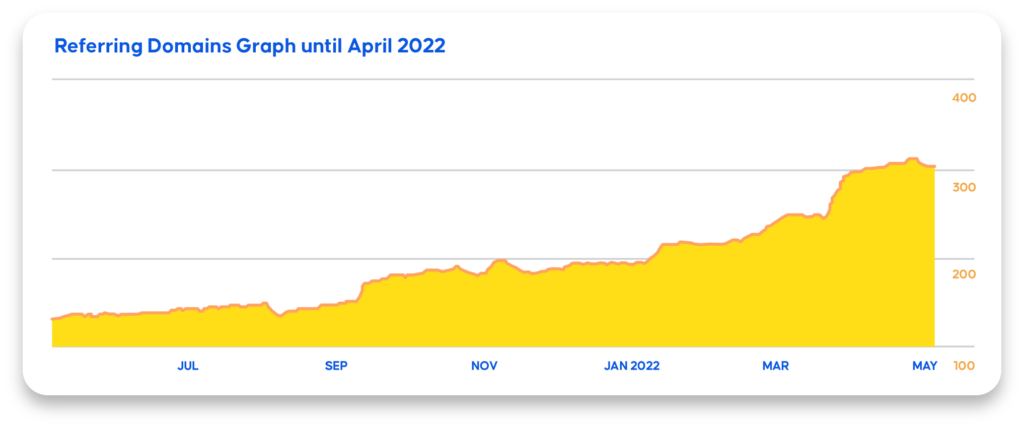 Improve Your Digital Marketing Performance
Let us help you transform your online presence and
achieve your goals.