How Video Content Helped Make Education
Accessible to the Filipino Youth
Learn how Bukas used video content and social media to make education accessible in the
Philippines with help from Spiralytics.
TikTok conversions
for April 2022
Ad conversions
for February 2022
Ad click-through
Rate (CTR)
Bukas is a financial service that aims to make education
affordable and accessible for Filipino youth.
Industry: Finance

Location: Philippines

Service Offered:
Display Advertising and Search Engine Marketing (SEM)
Fill up the form to download our free
case study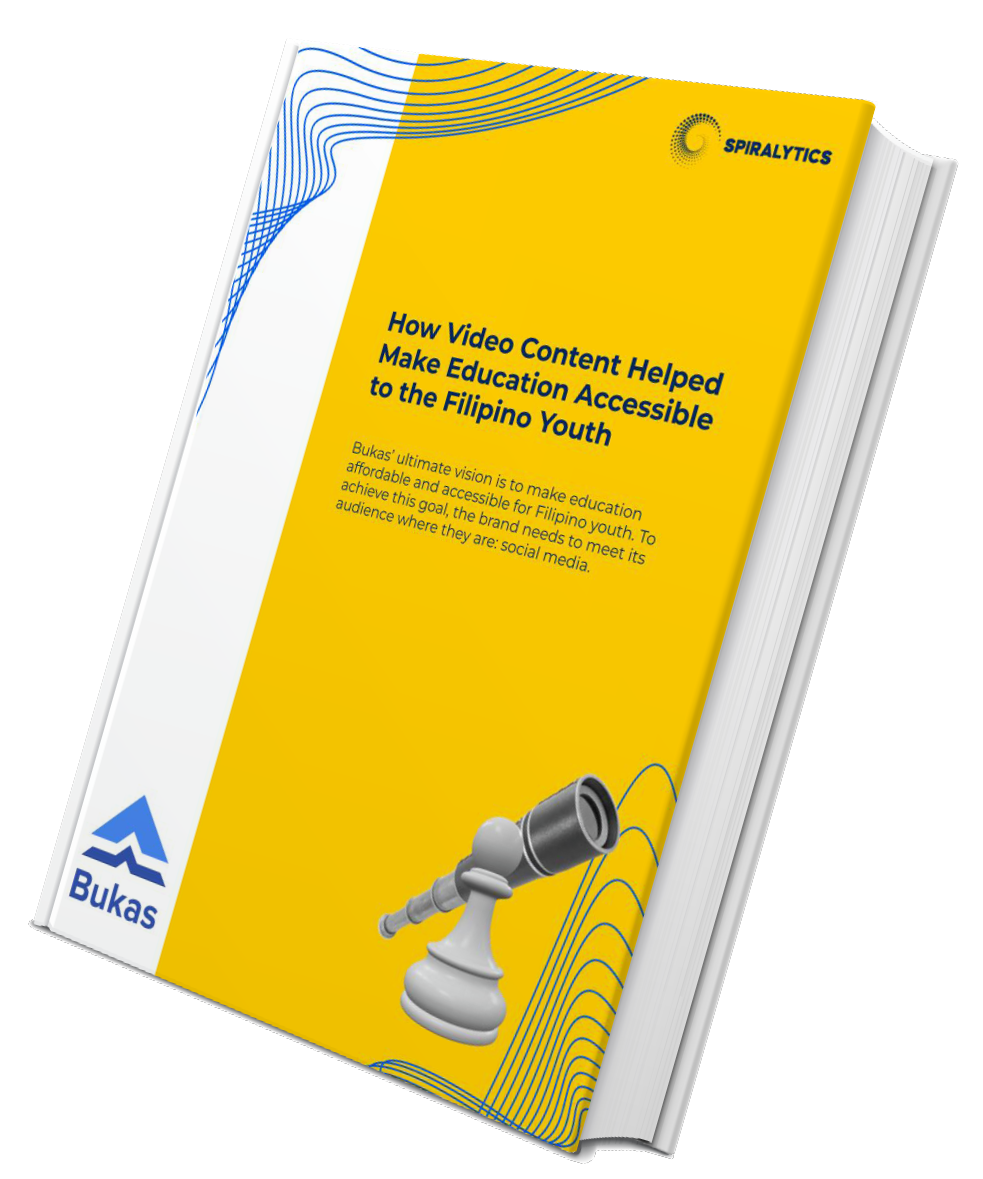 Bukas wanted to implement a brand awareness strategy in time for the enrollment season. The goal was to be on the radar of students, parents, and school administrations to increase conversions. However, the challenge was to carry out a social media plan with a minimal budget
Video content is a powerful marketing tool today, especially among the younger market, the target audience of Bukas. Hence, Spiralytics maximized the video assets of Bukas to increase brand awareness and gain conversions on different platforms.
Together with SEM campaigns, Spiralytics launched a conversion-optimized display campaign on Facebook and Google Display Network (GDN). Bukas was also one of Spiralytics' first clients that experimented with TikTok, running traffic-optimized ads on the app.
With the Spiralytics team optimizing strategies monthly based on results, the social media campaign garnered improved impressions from Facebook to TikTok. The SEM campaign also observed positive results with a promising CTR and increased conversions.
For Bukas, flexibility and optimization are important factors for growth. If there was a season that had the potential to generate more leads, we adjusted the campaign. If one campaign performed better than others, we followed the trend and improved it. By being proactive and adaptable, Bukas was able to reach its target audience and increase brand awareness.
Improve Your Digital Marketing Performance
Let us help you transform your online presence and
achieve your goals.