Early this year, the Content Marketing team of Spiralytics received an invitation from our SEO team to join them at PeepCon 2.0, a Search Marketing Conference. I'm a Content Strategist for Spiralytics, and while I get to work with the SEO team from time to time (because SEO services goes hand in hand with content marketing), my knowledge of SEO starts from knowing its definition and ends with knowing how to use Google Keyword Planner to extract top keywords. Basically, I'm what you call an SEO noob.
This is the second PeepCon organized by Glen Dimaandal. The first one was bannered by top digital marketing practitioners in the Philippines like Kim Tyrone Agapito, Floyd Buenavente, Catherine Quiambao, Bingo Ventura, Janette Toral, Gary Viray, and Jason Bagio, among many others.
This year, aside from the lineup of speakers, the conference was made more special because the proceeds were for the families of Carrina Canlas and Gary Andrew Lacanilao – two SEO practitioners who recently passed away.
May 21, I am sitting in the middle of an auditorium half-filled by experienced SEO practitioners while Mike King of iPullRank talks about the history, current state, and predictions of SEO. At that point, I felt like fainting because of the amount of blood gushing out of my nose. Sorry, Mike King. Your topic was too technical for a Content Marketer like me. But don't worry; our SEO team took note of your actionable points.
Then John Cooper of PointBlankSEO, Dan Petrovic of DEJANSEO, and the Philippines' own Jason Acidre of Xight Interactive took the stage to give practical tips and advice about content creation and link building – finally, something I can relate to. I was elated to see them in person since I have been following their blogs for a while now.
Noteworthy Link Building Lessons
Some proponents of SEO and Content Marketing have denied the value of the other just to put premium on the strategy they are promoting. But the truth is, Content and SEO have to work together for an effective and holistic digital marketing strategy.
As a Content Marketer with limited knowledge about SEO, I appreciated how the speakers emphasized the synergy between the two.
Here are nine of the most noteworthy lessons I picked up from PeepCon 2.0:
1. Observe the content and Online PR strategies of local and international websites.
Whether it's your first time creating a content strategy for your brand or you're looking for ways on how to improve your current one, observing top performing websites in your industry is the best way to learn according to John Cooper.
Take note of the topics they cover, writing style, topics that perform well, online pr strategies, and the websites that constantly link to them. From there, you can create better content, define a unique and effective voice and tone, and compete with the sources of their links. In other words, find ways on how you can be the Jim to their Dwight.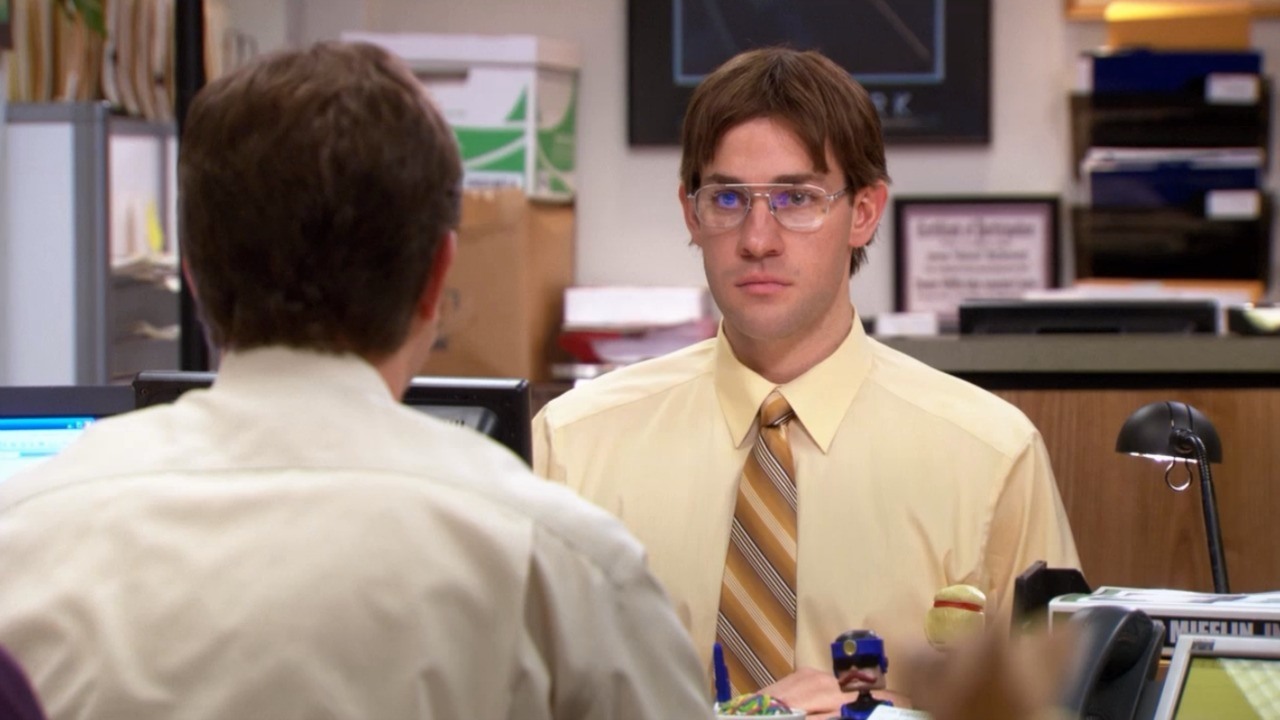 There will be cases when your competitors have better resources, writers, designers, or a more experienced content team. My advice? Find a niche topic within your industry that your competitors are not yet doing and excel on it.
2. Compete with the number one result by analyzing what makes it better.
Your boss or your client tells you that you have to outrank all your competitors in a search term. My suggestion? Go to the corner of the room and re-think your life choices. Or you can also try competing with the number one result or result zero (the top result in Google that shows the summary of a search term from a web page) as advised by Jason Acidre.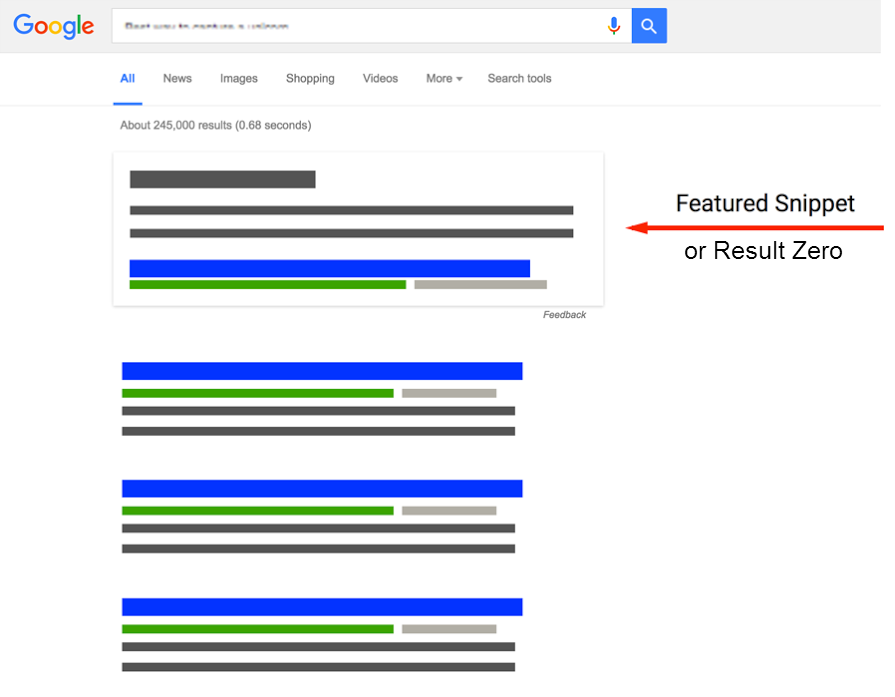 To get that elusive spot, you must first analyze the number one result for a particular search query or the keywords you want to rank for. Find out the types of information they provide and how they present them. Don't just replicate, but make a better version based on their strategies. If your competitor provides a basic list, turn the list into an infographic with additional original content. If they are doing a step-by-step guide, provide an explainer video with a better guide. If they update their page twice a year, update yours every month.
Once you have achieved the first rank, constantly update your content to make it difficult for your competitors to outrank you.
3. Co-author or co-create blog content to widen your reach.
Co-authoring or co-creating a blog is an upgrade from the boring and, frankly, overused guest posting strategy. To make this tactic more effective, make a rich media content that can be co-authored by more than one online publisher in your industry.
By simply including their ideas in your content, and putting their names and logos as co-authors, they can help you promote the content in their networks said Jason Acidre.
My personal tip is to observe the design and writing style of the publishers you want to pitch your article to. This ensures minimal revisions in the content once they agree to promote it.
4. Create content based on your research and data.
Both traditional PR and content marketing practitioners know that original content based on data will always be viewed as a credible resource.
Some of you might think that this particular lesson doesn't apply to you because you have limited resources. Wrong! Instead of limiting yourself to highly technical researches, you can always do informal surveys with industry peers, industry experts, and even clients or customers. Various online tools like Google Survey, Jotform, or Survey Monkey can help you make the process easier. You can even plot and display the results automatically with free data presentation tools.
For instance, prior coming to the Philippines, Dan Petrovic surveyed his fellow Australians about the words that they associate with the Philippines. He analyzed and presented the data on his own blog.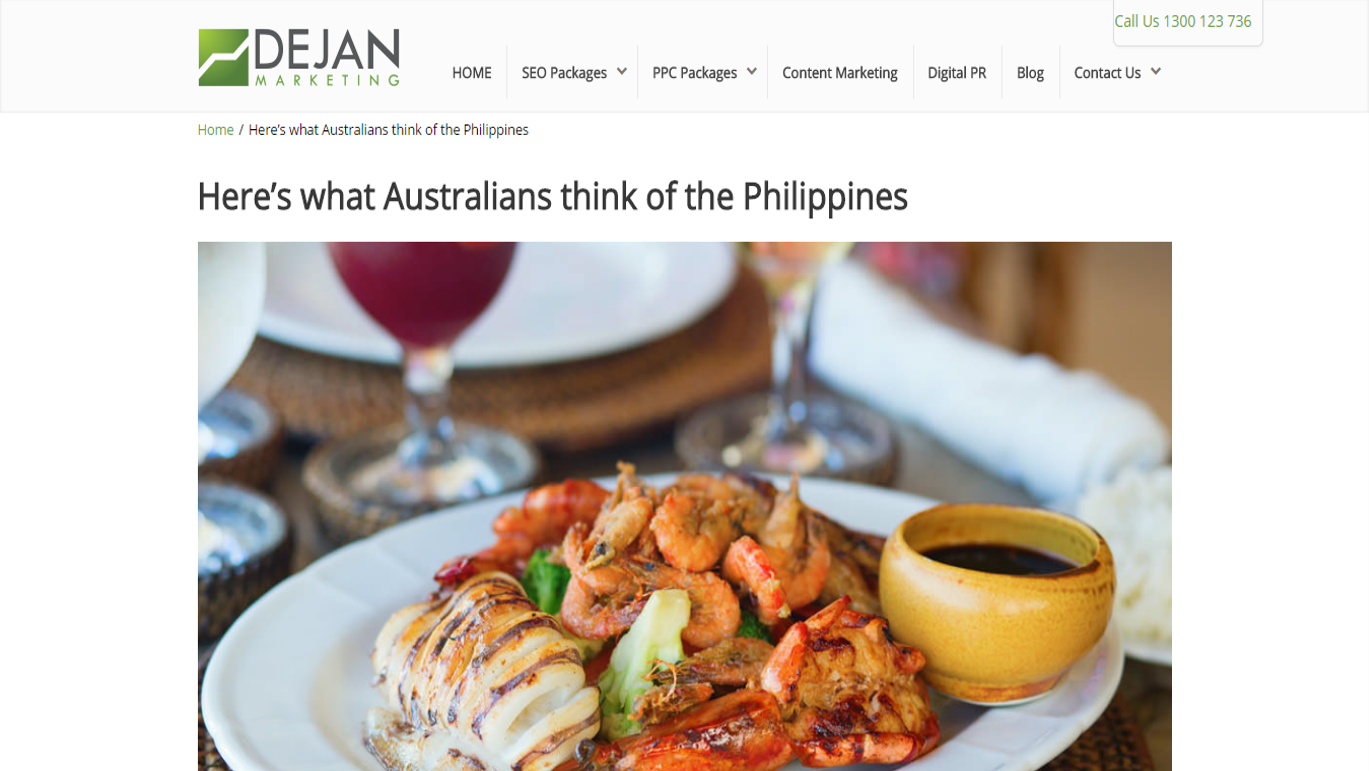 Then, he started reaching out to local bloggers and journalists to use his research-based article as a reference or inspiration for a news item. After a couple of days, this article was published in The Manila Times, one of the most popular broadsheets in the Philippines.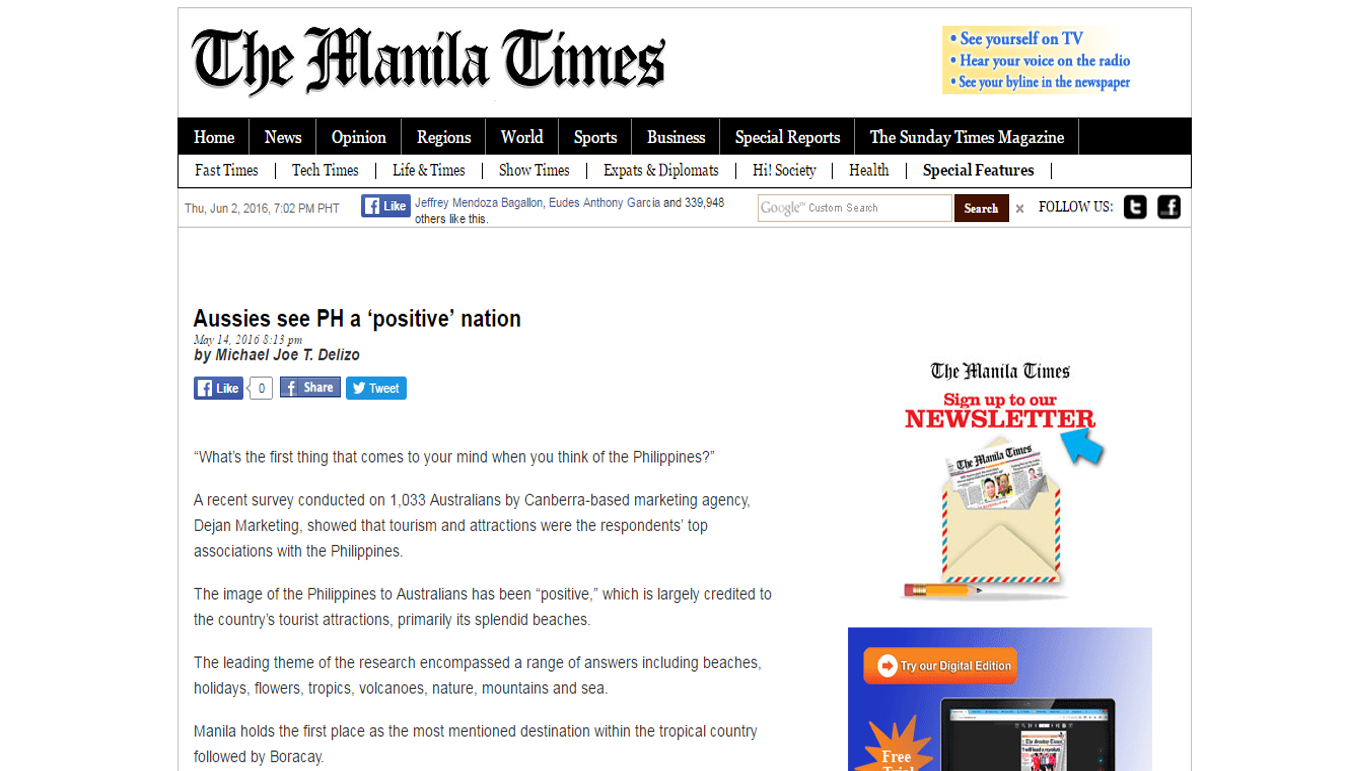 5. Coin an industry term and popularize it through external marketing activities.
Aside from establishing authority and thought leadership, coining an industry term can help in building links.
The first step is choosing an industry term that: a) has a clear definition; b) is easy to remember; c) can be used to define an industry trend/ strategy that will be popular in the future. After choosing the industry term you want to coin, you can popularize it through external marketing activities like guest posting, interviews, and answering questions on forums and discussion boards.
Jason Acidre says that with the right strategies, people will start using your term and Google will associate the term with you and your website.
This strategy can have a huge impact on you and your brand, but be warned that this could take a while before taking effect. If incorrectly done, you can also sound pretentious.
6. Be equipped with the right tools.
Just in case, you've been living under a rock, the days of manual prospecting, email finding, email, guessing, email validating, etc. are over. Here are the top recommended tools from the resource speakers of PeepCon 2.0 to help you automate most of your processes.
Auditing links
One of the most difficult tasks in doing email outreach is finding which links are worth pursuing based on different link metrics. Luckily URL Profiler can do it for you.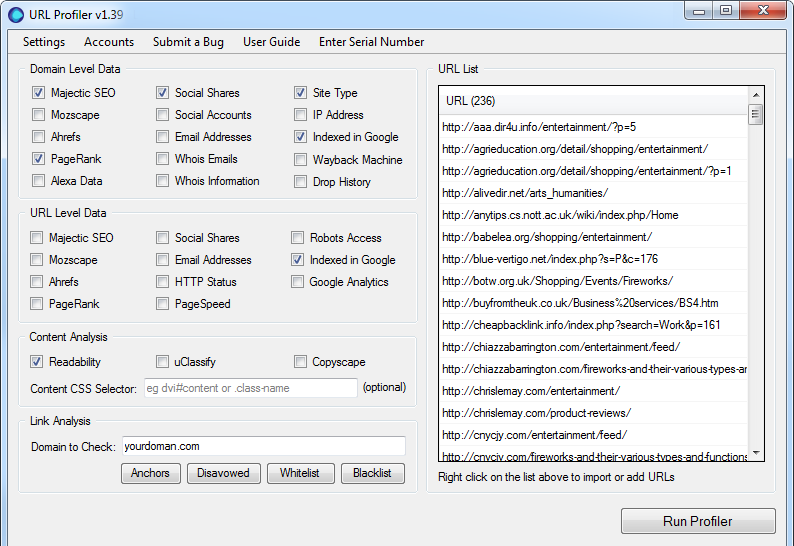 Looking for competitor's links
Aside from analyzing your own website, you can also check the backlinks of your competitors on Ahrefs. Simply input their website URL and export the backlinks. From there, you'll know which websites frequently link to them.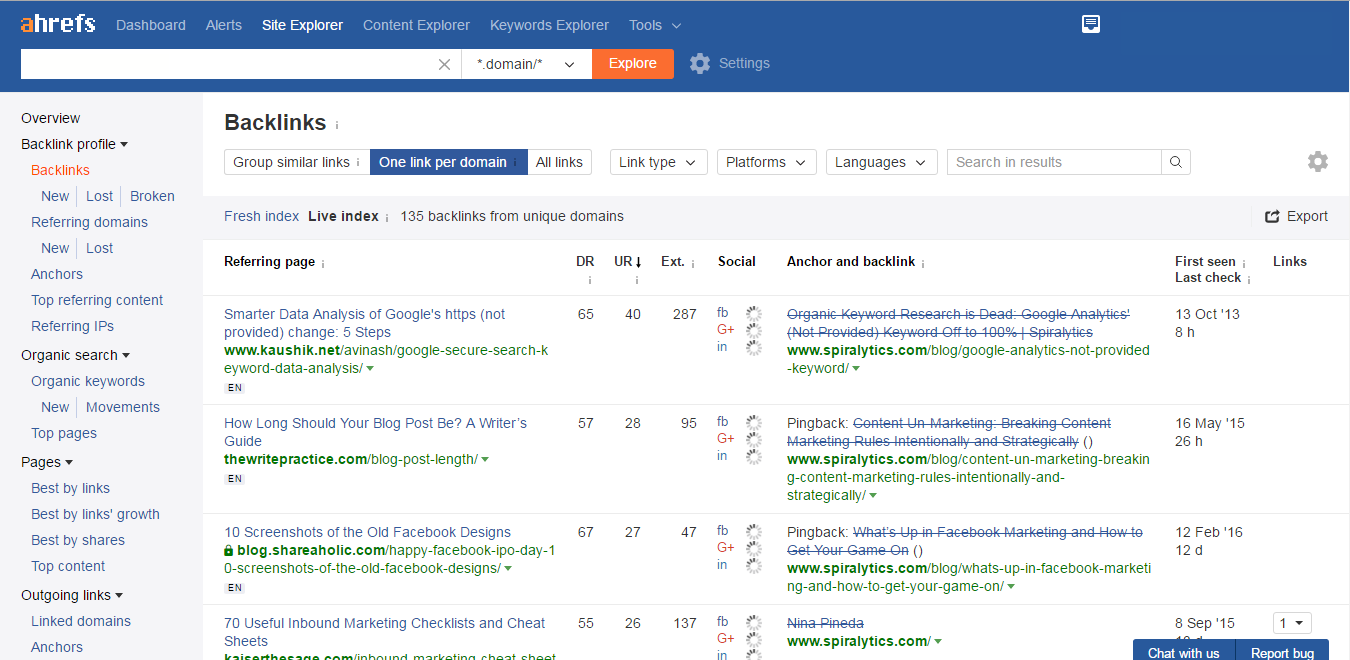 Checking prospects
Buzzstream Buzzmarker is a Google Chrome plugin that allows you to scan a website for the names and emails of prospects without leaving the page.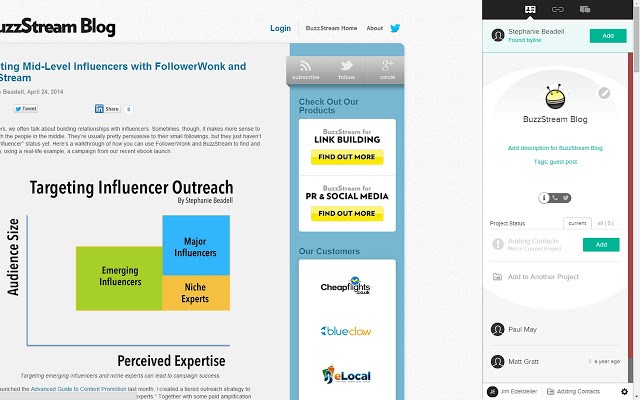 Finding broken link opportunities
Linkminer is a Google extension developed by John Cooper's team. Aside from finding broken links, this tool also allows you to export the data in an excel file that displays the status code and Ahrefs metrics.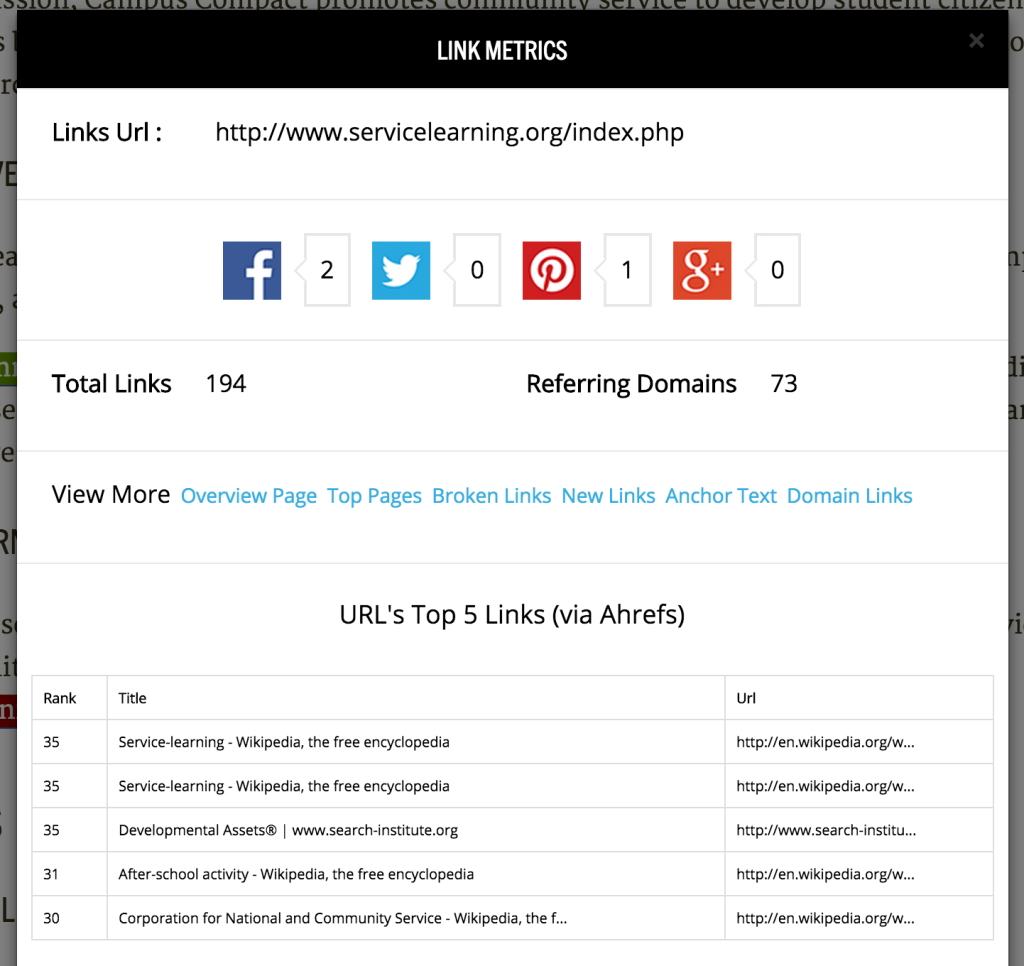 Opening bulk links
Say goodbye to manually opening multiple links in a page. With LinkClump, you can now open, copy or bookmark multiple links at the same time.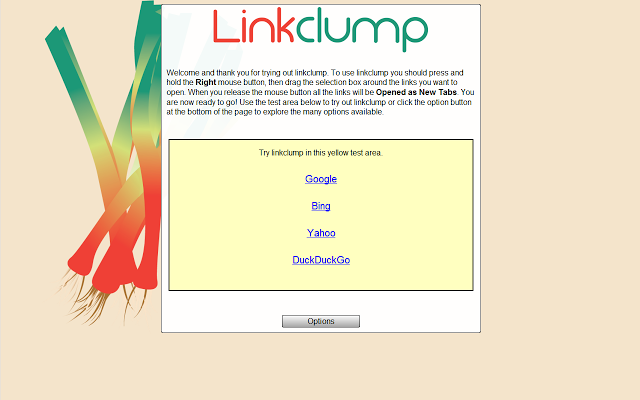 Prioritizing Link Opportunities
Co-Cites is a free program that organizes the URLs by the number of outbound links to pages similar to your content. It can also be used to find the top influencers who can potentially cite your content.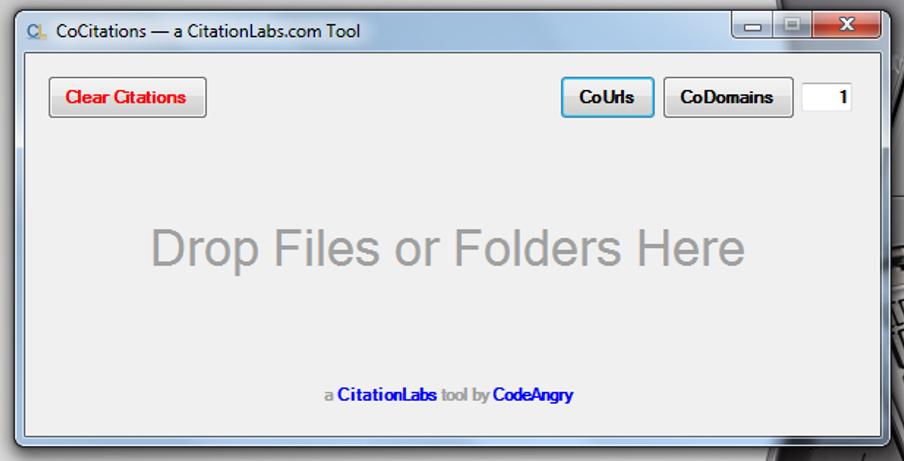 Finding influencers, bloggers, or journalists
Meltwater is a paid software service with multiple functionalities. One of its notable functions for link-building is Meltwater Buzz that identifies top online influencers, bloggers, and journalists.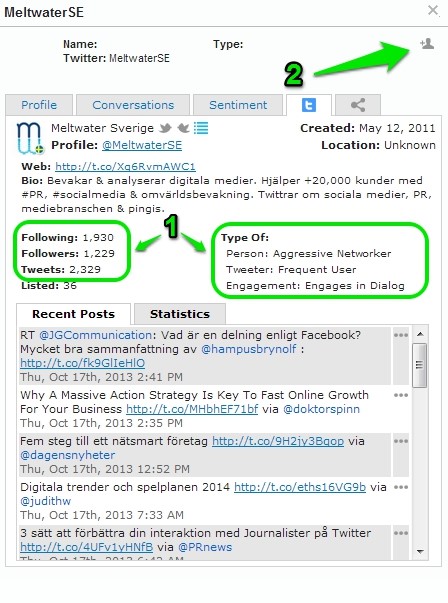 Guessing Email addresses
You have the name of the author you want to email, but you don't have his/ her email? Try Norbert, a website that guesses the email based on the name of the author and the domain name.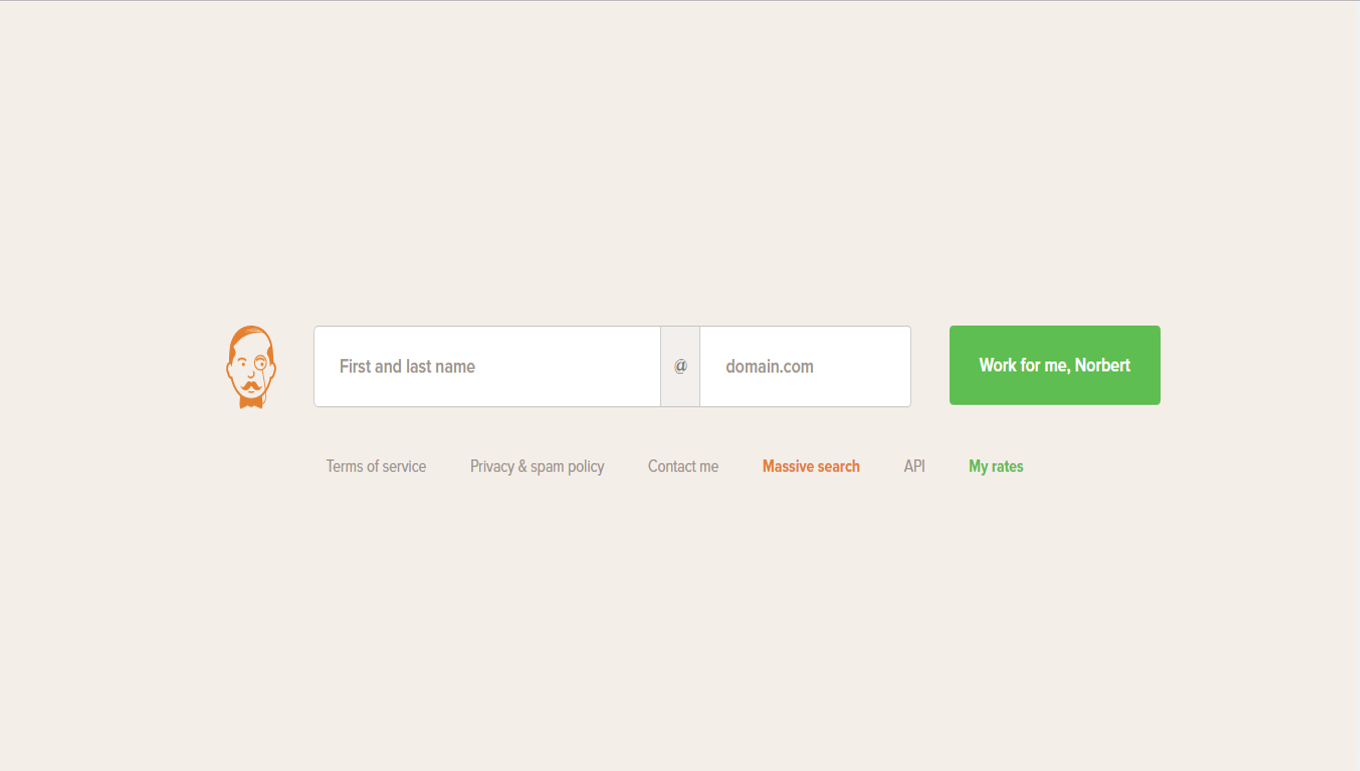 Validating Emails
EmailHippo is a free online tool that lets you verify if an email exists on the web.  Verifying addresses before sending emails can cut down time and space used to create emails.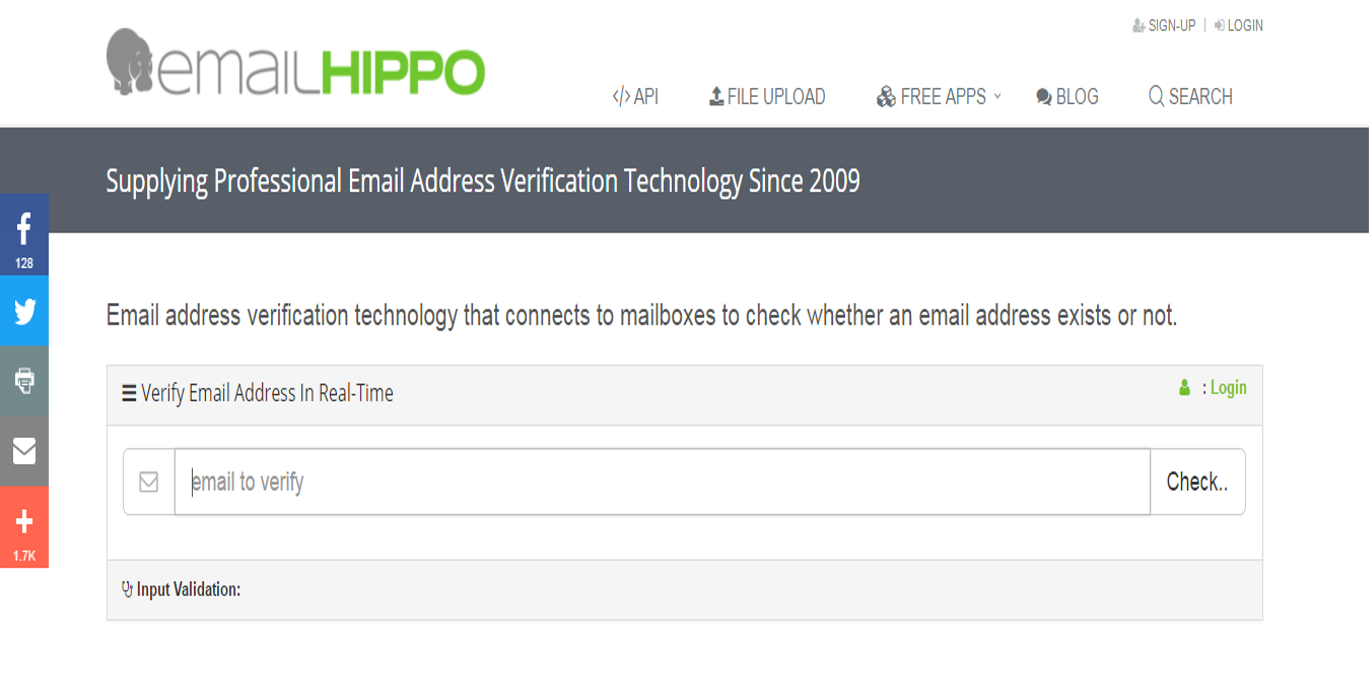 7. Track reasons for rejections and improve on it.
So you've been rejected many times? Boohoo. Get over it. Rejections may hurt your ego, but trust me when I say that it's better than being ignored by your prospects.
Rejection emails can help you track the most common reasons why blog authors, editors or website administrators won't give you backlinks according to John Cooper. Based on the common sentiments, you can adjust or improve your content to re-pitch it to the same websites. More often than not, these websites will give you a backlink if you point out the reason why they rejected your pitch the first time.
If you can't change the content, consider the top rejections when planning your next content topics.  
8. Offer solutions on what websites can do about their broken links.
Broken link building, a tactic of finding broken links and recreating broken content, is one of the most effective white hat SEO link building strategy.
Sometimes, using the same email to inform webmasters about the broken links on their websites can be very tempting (raise your hand if you're guilty), especially, if you're swamped with hundreds or thousands of prospects. But customizing your emails can be the extra push your email recipients are looking for to respond to you.
Aside from customizing the name and the website in your email outreach, teach your prospects how they can replace their broken links instead of simply giving your link as a replacement.
9. Use their language and tone when reaching out.
When writing email outreach regularly, some of us tend to use the same tone and language for all the prospects just to fast-track the process. Again, raise your hand if you're guilty.
Normally, you would just refer to a sheet of data containing the URLs, titles of the pages, anchor texts, and prospects' names – which sounds robotic and in turn makes your effort less effective. John Cooper's advice? Take a couple of minutes to scan a few of the blog posts or pages on the websites so you will have an idea about their stance on certain subjects and know the terms they normally use about the topic you are pitching.
Attending this year's PeepCon was eye-opening, to say the least. To the speakers, Mike, John, Dan, and Jason, thank you for sharing your knowledge with a noob like me. To Glen and his team, thank you for continuously pushing for the development of the digital marketing industry here in the Philippines. Here's to more PeepCons in the future. 
Were you at PeepCon 2.0 too? What are your favorite learnings from the speakers? Share them in the comments below.